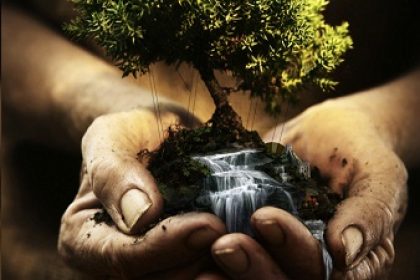 As a young entrepreneur who has been in the world of business going to 10 years now, from my little experience I can categorically tell you this – business is not a 100 meters dash, but a marathon.
If you are one of those survival driven entrepreneurs who hope to hit it big in business over a short period of time, then I am afraid you've chosen the wrong path.
In my opinion, the major cause of many business failures is because of the short term get-rich-quick mindset a lot of entrepreneurs bring into the business world.
When business is approached from the viewpoint of making it fast [quick] rather than making it last [thrive], then failure is inevitable.
When as an entrepreneur your focus is on how soon you are going to cash out rather than how long you are going to stand out, then failure is inevitable.
Business I say to you again is not a 100 meters race, but a marathon. It takes time to mature and will never happen overnight.
The funny reality as have been proven time and again is that only those few entrepreneurs with a long term view of business finally end up accumulating the wealth short term thinkers often focus on more. The very ones who go into business to cash out quickly [fast] end up being the ones disappointed. Why? Because business is just like farming – you reap only what you sow!
Why Business is Like Farming
Before the advent of industrialization, there existed only two types of business; hunting and farming. Hunters are known to kill what they eat, while farmers are known to grow what they eat. In the short run, the hunter may seem smarter than the farmer, since their efforts seem to yield faster results – point and kill.
But on the long run, a farmer's effort pays more even though it may appear slower because their efforts tend to yield longer lasting results.
For instance, when a farmer plants a seed, it grows into a tree that continues to provide food for the farmer over a long period of time so long as the tree is properly nurtured. But when a hunter kills an animal, the meat cannot sustain him for long, so he constantly needs to be hunting for animals to kill every time he needs to eat.
Rarely do hunters hunt today what they will eat tomorrow. Why would they want to do such a thing, when they can just readily kill another animal and have a fresh supply of meat as the need arises? Just knowing that there are always animals in the bush completely dissolves the hunter's need to plan for the long term. Why bother storing meat, when you can get it fresh whenever you need it? In other words, hunting is for eating.
This is not the case with farmers. You cannot hope to eat today the yam or apple you planted today, or even yesterday, or even a month ago. Why? Because crops unlike animals in the bush takes time to grow and are not stumbled upon, but rather are cultivated. Unlike hunting, you cannot walk into a farm with the hope of harvesting a crop you didn't plant.
In farming, to harvest [reap], you must plant [sow]. You get only as much as you've given. Therefore, to eat well tomorrow, means you must have planted what you intend to harvest a long time ago. This is the same principle on which successful businesses are built.
The Farmer's Recipe for Business Success
To succeed in the world of business, as an entrepreneur, you must get rid of every get-rich-quick mindset of a hunter and begin to embrace the grow-rich-big mindset of a farmer. Hunters are more into business for the immediate gains it can bring, while farmers are in it for the long haul. Success as it ironically turns out, comes only to the farmer and not to the hunter.
In business, just like farming, you don't build to reap fast [quick], you build to reap large [big]. You want to reap what will sustain you over a long period of time while you are waiting for the next harvest to come. Because you know how long you must wait to reap, you make sure what you sow is of the best quality so that it doesn't wither and die before the next harvest season. This is why every farmer only sows their best seeds.
How much [quantity] and how well [quality] you harvest [reap] is dependent on the quantity and quality of the seed you planted [sow]. Farmers have discovered the secret of success; they sow as much as they want to reap. They spend the majority of their time planting and cultivating rather than hunting, because they have realized that what you grow [plant and cultivate] yields a far greater returns than what you get [hunt and kill].
To tap into this secret, you must adopt the following principles in your business;
1. Cultivate BEFORE Planting:
You cannot walk into a piece of land and start planting without first cultivating. For every kind of crop there's a totally different kind of cultivation. In fact, it is the sheer art of cultivation that transforms an ordinary piece of land into a farm. You cannot cultivate a piece of land to plant oranges then suddenly change your mind after cultivation and started planting corn. No, you would have to cultivate the land all over again to accommodate the corn you now want to plant. Different crops require different cultivation.
How Are You Cultivating Your Business?
The cultivation phase of every business is the pre-market entry stage. This is when you go into detailed planning of what your business is going to be about. Cultivation is the preparation phase of every business. Like farming, the kind of business you want to go into is the crop [product/service], while the land itself is the particular market you want to serve.
This is where you define your business and define the kind of market offering and target customers you want. This stage cannot be hurried. Like in the case of farming, every business requires a different form of planning. The survival of the business is dependent on how well you plan before hitting the market [cultivate the land before planting].
However, what I have noticed so far is that many entrepreneurs simply stumble into business without taking out time to think through and plan how they really want to succeed. The surprising thing is that they often don't realize that a plan is a preview of what their business will be like in reality. So they skip this phase and head on straight to planting, which can only be successful based on the kind of cultivation done and the kind of crop being planted.
2. Focus on Growing NOT Hunting:
To grow means you plant and cultivate, which obviously takes time. To hunt means searching and killing, which obviously doesn't take as much time as farming. As an entrepreneur who wants to build a successful business, you don't want to hunt down your customers; rather you should focus on growing them.
A customer that you hunt down and get money from without first ensuring that a perceived superior value has been provided would only do business with you once, and then like a hunter you will be back in the bush searching for a new customer to kill [sell to].
But those you spend time growing and nurturing a long term relationship with based on your consistent delivery of superior value will continually yield more returns over the long haul. In fact, they will turn into trees that will keep bearing you more fruits through word of mouth referrals.
Therefore, focus on developing long term relationship with your clients and not on making the sale alone. Always remember, every customer is a potential seed that has the capacity to grow into a tree if properly nurtured.
3. Always Select and ONLY Plant Your Best Seeds:
A farmer doesn't eat their best crops; they are specially reserved for planting. Your best seeds are your best ideas. They are not the best because they are get-rich-quick schemes; they are the best because they possess the potential of yielding long term returns on investment. They are the ideas that will separate you from the pack and help you stand out from the crowd over a long period of time.
They are the ideas that can stand the test of time. They don't wither and die before their harvest time. Meaning, your best ideas are long term in nature may often seem like a waste of time in the beginning because their results are not immediate.
How do you know if an idea is the best or not?
Your best ideas rely on your core areas of strength. That is, they are dependent on what you are most passionate about. Be careful not to follow the bandwagon just because an idea promises fast short term results, they are dream killers. Focus and pursue only the ideas that leverage your passion, gifts or talents and are long term in nature. They cannot be destroyed easily or quickly by competitions because they are uniquely created from your ingenuity.
4. Don't Expect IMMEDIATE Returns:
The farmer knows better not to harvest a crop until it is fully ripe. The same principle must be applicable to business. Every idea, project or business is like a seed, it needs time to germinate and eventually become ripe for harvest. Never expect to reap loads of profit from an idea, project or business that is not fully matured.
How do you know when an idea, project or business is fully matured or ripe for harvest?
When it has been fully embraced by the target market and has produced several positive results in the lives of those using it. Meaning, every idea, project or business must go through a testing period whereby it will have to earn credibility in the marketplace. Your idea, project or business is ripe when it has gained public or market acceptance and trust.
No one but into the idea of the Wright Brothers when they began the quest of making mankind fly through an airplane plane. It took them time and persistence before the world beat a path to their door. Google didn't become a mainstream idea until after three years of being in operation. Facebook and Twitter never became a global phenomenon overnight, it took time.
Your idea, project or business must germinate till it becomes fully ripe for harvest; you must learn to be patience as well as persistence in the nurturing of your best seeds. So, focus on building trust with your target market by consistently delivering superior value over a long period of time.
Over to you?
Are there any other principles of farming that can be applied to business successfully?
We are a community of unusual entrepreneurs supporting one another to build extra-ordinary businesses. Your comments and thoughts are highly solicited; kindly share them below, someone out there maybe in dire need of them!
Thank you for your time.
To your business success!