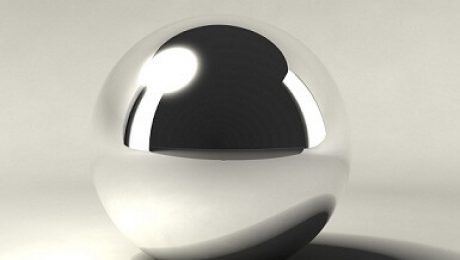 The second most read and search engine traffic generated article on naijapreneur.com is about branding. What does this tell you?
Entrepreneurs care about branding and want to learn more about branding. As a matter of fact, the #1 question in their mind would be this; how are brands created?
So in this unusual article, I want to delve into the whole nitty gritty of creating a brand. I will go behind the scenes to lay out both the strategies and the order in which they are to be adopted.
This is certainly one unusual article you don't ever want to miss out on!
How Are Brands Created?
Brands are created in the mind of the target customer. Brands don't reside in products or services; they reside in the prospect's mind. Brands are more than products or services, brands are not tangible things you hold. Brands are the feelings, emotions, perceptions, ideas, values and benefits associated with a particular product or service.
In other words, your brand is how your target customers perceive the products or services you offer. Brands are the intangible things that power the tangible things –products/services!
The Mind Of The Customer, The Battle Ground Of Brands
The greatest brands in the world exist inside the mind of the target customer. Every time you come in contact with a particular product/service, the brand is what's going on in your mind regarding that particular product or service.
So when you hold a bottle of coke; the liquid content is the product you are consuming, but the brand is the whole feeling, the meaning, and the emotions you've attached to drinking coca-cola.
And when you hold an iPad, iPod, or iPhone; the physical hardware is the product you purchased, but the brand is the invisible things that resonate within you as you are using the product.
So if taking coke makes you feel refreshed, then refreshment is one of the elements that make coca-cola a brand in your mind.
And if using an iPhone, iPad or Mac makes you feel special, then exclusivity is one of the elements that make Apple products a brand in your mind.
This means, a brand is only created when a product/service represents something positive or negative in the mind of a customer. In other words, the mind of the customer is the battle ground of brands. It doesn't matter what your product/service represents; good or bad, you are a brand once you find your way into the customer's mind.
So if you represent something positive inside the prospect's mind, then you are one step closer to making the sale. But if you represent something negative inside the prospect's mind, then you can kiss the sale goodbye. The good part is that you get to decide what you want to be in the customer's mind. Good or bad, positive or negative; the choice is ultimately yours!
Brand Positioning: How Much Space Do You Occupy In The Customer's Mind?
To create a powerful brand, you must begin from the prospect's mind. Your brand is only as powerful as the position you occupy in the customer's mind.
According to Al Ries and Jack Trout, the pioneers of the positioning concept; to be able to make sense of all the competing products/services constantly being thrown at them, customers have subconsciously created an internal evaluation system that helps them decide which product/service to buy. This internal evaluation system is how brands are created.
You can call yourself whatever name you like, you can give yourself whatever title you want, you can make whatever claims you desire. To the target customers, you are only as good as the position you occupy in their mind, period.
And therein lies the greatest marketing challenge for entrepreneurs; it's not what you say, it's not what you claim, it's ALL about what the prospect believes. The singular most important element that has the power to create brands in the mind of the customer is credibility. And words alone doesn't build credibility, actions do.
I have always emphasized this; sales is not made in an instant. Why? Because you cannot force your way into the customer's mind. The journey into the customer's mind is a gradual one. You are what they feel or think you are; you are not what you say you are. If there's nothing believable [credible] about you, then you've automatically occupied a negative position in their mind.
To create a brand, you need to OWN a positive position in the mind of the target customer. To OWN a positive position in the mind of the target customer means to create products/services that represent something specific. Your credibility lies in being specific; don't try to be everything to everyone, and don't try to be plenty things either.
The secret of brand positioning is focus!
Branding: How To CREDIBLY Get Into The Customer's Mind
The keyword here is credibly, without it, you are just another product/service in the market. It's the element of credibility that confers on your product/service the positive position it needs to become a brand in the customer's mind.
So the big question is how do you create credibility for your products/services?
1.      Be The First in a New Product/Service Category
In their book, 'The origin of brands' Al Ries and his daughter, Laura Ries stated that the best way to credibly create a brand in the mind of the customer is to establish a new category for your products/services.
But what does this mean?
In the mind of the customer, all products/services are grouped into different categories based on their functionality and similarities. For example; anything that has wheels and can be driven is an automobile. So in a customer's mind; a car, bus, tractor, lorry, and all other forms belong to the automobile category. Meaning, fundamentally, they all have wheels and can be driven.
To create a brand credibly in the mind of the target customers, smart automobile manufacturers started diverging into other sub-categories under the broad automobile category.
Here's an example;
Volvo – the first automobile manufacturer to create the 'safe automobile' sub-category. So in the customer's mind, Volvo is a brand because it occupies the 'safe automobile' position in comparison to other cars under the broad automobile category. When customers see any automobile made by Volvo, the brand element of safety is what resonates in their mind and that's how Volvo achieved credibility in the market as the safest automobile money can buy.
Likewise, in the drink broad category; we have smart companies like Coca-Cola that pioneered the first Cola-drink sub-category and we have Pepsi Cola occupying the second position. We have 7Up that pioneered the first un-cola drink sub-category, closely followed by Mountain Dew. We have Red Bull that pioneered the first energy drink sub-category, closely followed by Power Horse in the second position.
Also, coming to the computer industry, in the PC broad category; we have smart companies like Dell that pioneered the first custom-made PC sub-category. We have Apple that pioneered the All-in-one PC sub-category with the launch of their Macintosh brand.
I can go on and on with real life examples, but I'm sure you are beginning to get the whole idea of creating a new product/service category. The bottom-line is this; customers only remember the first or second brand in every category, so always strive to be the first or the second with your product/service.
You don't have to necessarily invent something totally new, but if you can, it's all better for you. But if you can't, the main point is to find an angle, a differentiating idea that will position your product/service as the pioneer of a new category.
Take the case of Fedex for example in the Postal delivery category; they simply created a credible brand in the mind of the customer by pioneering the overnight delivery sub-category. To the target customers, Fedex is the brand that represents overnight delivery in comparison to all other postal delivery companies in that category.
They were able to secure a credible position in the mind of the target customers because they came up with something NEW that differentiated them from the rest of the pack.
The conclusion, don't follow the market, create your own market!
2.      Create A Powerful Brand Name
The second strategy for creating a brand credibly is your brand name. Your brand name is more than just a word. While the brand name is not the brand itself, it is a core signal that your target customers directly equate to the brand.
The name provides tangibility to an otherwise intangible concept by allowing your audience to identify and differentiate your brand from others by capturing and communicating your brand's promise.
 I have previously written an unusual article that covers this aspect in details; if you haven't read it yet, click here to read it.
However, there's one little fact I didn't cover there that is worth mentioning; different brand names for different products/ service. Avoid brand name extensions such as using adding your company name to every new product/service name.
For example; imagine Apple creating a new music player and deciding to call it Apple music player rather than iTunes or their tablet and calling it Apple tab rather than iPad.
3.      Don't Launch Your Product/Service With Advertisement
The third strategy for credibly creating a brand in the mind of the customer is NOT launching your product/service with advertising.
Here's the long and short reason why; no one believes an ad!
In their book, 'The fall of advertisement and the rise of PR', Al Ries and his daughter Laura Ries state that the quickest way for your product/service to lose credibility in the market is to launch with advertisement. Advertisement has lost its power to convey credibility. Advertisement is no longer credible.
The only function of advertisement is to maintain a brand that has already been credibly created through PR. In other words, advertisement shouldn't be your first point of call when launching a new product/service, PR should come first.
Why is it so crucial to follow this order?
The advertisement model according to Seth Godin follows the interruption marketing strategy; whereby companies interrupt customers with ads they didn't willingly solicit for. And in doing so, customers rather than accepting these ads have begun to resent them. In other words, customers are turning deaf ears to advertisement.
The opposite approach is the permission marketing strategy; whereby companies inform customers through third party media about the existence and benefits of their products/services. And in doing so, customers rather than resent them begin to embrace them because of the format in which the message came. This is what is known as PR –Public Relations or publicity for short.
The objective of PR is to tell stories that inform/empower the target customers about your products/services. People permit PR stories because they want to learn more about your company, product or service unlike advertisement which is perceived as a sales pitch. People permit stories but resent ads.
When you buy a newspaper or magazine, even though 70% of the contents are advertisement, that wouldn't still make you read the ads. Why? Because you didn't buy the newspaper or magazine to read ads, you bought it to read news and articles. So you avoid ads because they interrupt your reading and allow articles or news because they carry information you care about.
This singular difference is what makes advertisement such a losing strategy in building a new brand, because people are no longer paying attention to ads. Now imagine if your brand story is featured as one of the articles or news in the paper or magazine? Wouldn't it receive more attention than if it were an ad?
PR as a brand building strategy works to create credibility for your products/services because of the power of third party endorsement. People are influenced by the stories they read in the media and the word-of-mouth references they get from family and friends. So if your product/service makes the press for something specific and positive, your credibility starts to build in the mind of your target customers.
If you are news worthy, then there must be something special about your product/service that they the customers mustn't miss out on. Now you have their attention and can continue to build on that with more PR stories in the right media they trust and respect. As long as these media keep giving you press, the credibility they have for these media will start to rob off on your product/service.
Over to you
What's been your own approach before now to brand creation?
How has reading this unusual article helped to shed more light on brand creation? What key ideas or lessons are you taking away as a result of reading this post?
This is a community, and as a community we learn from our collective experiences and knowledge, so please drop your feedback and reactions in the comments section below. I am looking forward to it and so are many others!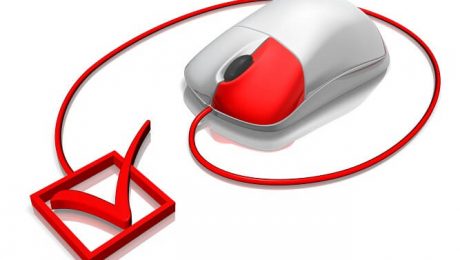 My first experience with e-Commerce was selling my business consulting and internet marketing services through this blog, you can read about the results here.
Then in January 2013, I came across Kaymu.com.ng while it was still in its early stage trying to break her way into the Nigerian e-Commerce terrain.
It didn't take me long to see the market potentials of such a platform where sellers can be connected to over 60 million Nigerians online.
I instantly became a kaymu evangelist. This is partly due to my passion for entrepreneurship development in Nigeria and my successful experience with e-Marketing.
How It Began!
Being an entrepreneurial blogger and coach, I follow up startups both in Nigeria and globally to see how I can help spread the word about their new business venture through unusual interviews with the founders, and that's how I was introduced to Lukas Zels, the MD of Kaymu.
And as I've come to be known for, I asked my typical 'big picture' question;
"what's the bigger purpose for kaymu in Nigeria beyond the obvious –naira and kobo?"
And he replied;
"to empower Nigerians through eCommerce by building the safest and easy to use online marketplace community where genuine buying and selling can take place."
As it turned out, the meeting ended with me becoming the official brand evangelist [PR consultant] for kaymu. My task was pretty simple; put kaymu to test and share your experience with the world.
My 1st Month Selling Online
I own a boutique business where I sell both male and female clothing and shoes. So I decided to create my own shop online to test run kaymu and listed the shoes on the platform, this was in February. Oh and if you are wondering why I listed only shoes and left out the clothes? Well, shoes are far easier to snap than clothes. Before the month ended, I was able to sell one shoe despite 5 orders, only one buyer followed through to pickup and paid cash –N3000. This wasn't so bad since Kaymu opened to the public in February.
My 2nd Month Selling Online
Towards the end of February, I decided to expand my shop on kaymu to sell in another promising category other than fashion –phones and tablets. Since I didn't sell phones and tablets, this was made possible by one of my e-Marketing clients who proposed a partnership. I help sell their phones and tablets online through kaymu and earn commissions on every sale.
So because of this collaboration, in March I sold one Blackberry Z10, an iPad4 and a Tommy Hilfiger shoe for a total of N223,000. Not bad huh?
My 3rd Month Selling Online
April was the best month ever, all of the marketing initiatives where falling into place and people were becoming more confident in the brand due to the number of successful deliveries and safe transactions recorded. So in April, I sold 7 Smart phones and 5 male shoes for a total of N613,547!
The total?
February – N3000
March – N223,000
April – N613,547
Total = N839,547
Why It Pays To Sell Online
Besides the number one obvious fact that you get to reach a whole lot more people through an online shop, the most significant reason for me is the 24hrs 7days a week operational nature of an online shop. There's practically no closing time online, you can be making sales while you sleep!
Reducing overhead costs is one other reason why selling online is so super smart. You don't have to bother about shop space, on the internet there's unlimited shelf space. The amount of items you can sell is unlimited. As you just saw me explain, I expanded from just selling male shoes to selling smart phones and tablets and it didn't cost me additional rent!
And my personal favorite, growing your brand has never been easier. Online you connect with millions of people you would never have been able to sell to offline. And the bonus part, they become your customers as well not just kaymu's customers because they buy from you directly not from kaymu.
Safe transactions is another advantage you get by selling on kaymu. Unlike other free classified sites, kaymu is much more than a free classified site. It is an actual e-Shopping mall where you can buy from so many trusted retailers who have physical shops offline. On Kaymu, you are buying from real businesses not just some random individual who has something to dispose.
Over to you
You've read my story and as many naijapreneur readers have come to know me for, I hardly share what I haven't personally applied. My own approach to marketing is simple; "don't tell people what you will do, show them what you've done. Why? Because results sell faster than words!"
If this isn't sufficient prove that Nigeria is in the early days of a heavy eCommerce boom, then you can choose to ignore this article. But if you are among the few wise ones, you will get in now while many are still contemplating and begin to reap the rewards of selling online. Here's an invitation, click here to start!
PS.
If you need help getting started with e-Commerce, send me an email with the subject "e-Commerce coaching". I will be putting together a workshop very soon that will help crack the e-Commerce code and only the first 20 people who send me this email will get a 20% discount on the workshop fee!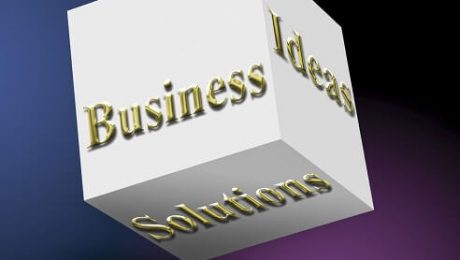 As an entrepreneur, while trying to build your business, never forget to do business. And while trying to do business, never forget to build your business.
This is the paradox of business; to do or to build?
Mastering it is the definition of business success. Ignoring it is the definition of business failure.
To help you master this paradox of business is what this unusual article is about, read on!
What Is The Paradox Of Business?
If you've been in business for some time now, you will begin to notice some certain re-occurring trends; while pursuing more business you sometimes stray from your primary/core business. You find yourself doing some other business that is not your core business so long as they rake in some cash.
While trying to get your business off the ground, you neglect some key strategic elements that can help your business on the long run. Deep down you know they are important, but just because they aren't urgent you keep postponing them till it becomes too late.
While being occupied with the day-to-day operations of your business, you realize you're no longer paying adequate attention to pursuing your vision. You suddenly forget about the change you originally set out to create in the industry. You forget about the very idea that inspired your going into business. You get caught in doing business as usual.
While making enough sales with your current product/service, you forget about product/service innovation. While satisfying existing customers, you fail to pursue new ones. While pursuing new ones, you fail to satisfy existing ones.
On and on, you find yourself and your business falling short in one or more important aspects of your business. All these are the realities of being in business and all these are what I refer to as the paradox of business.
The world of business is filled with so many contradictory roles, expectations and functions. It wouldn't be out of place to say that business is very complex consisting of several aspects that are so contradictory in nature.
At one end is the pressure [need] to do whatever you can to keep the business going; this I refer to as hustlepreneurship –doing business. At the other end is the desire [want] to build your business into something great; this I refer to as entrepreneurship –building business.
And therein lies the paradox of business –the contradictory roles, expectation and functions of hustlepreneurship and entrepreneurship; the pressure of survival and the desire for significance; the need to do business and the want of building a business.
HUSTLEpreneurship: The NEED To Do Business
Dreams, desires or aspirations are important, but none of them comes true without action, work, execution or hustle. The entrepreneurial journey in most cases begins with a dream, a desire or aspiration to create something significant that will positively alter the lives of many. This is a noble cause and as with all noble cause, there's need for action, work, execution or hustle.
Show me a successful entrepreneur and I will show you a man/woman who hustles. In the heart of entrepreneurship lies hustlepreneurship. You cannot have one without the other!
Hustlepreneurship is the inevitable art of doing business. It is inevitable because you simply cannot succeed in business if you are not prepared to do business. But what does it mean to do business? What does it mean to hustle?
Doing Business Means….
Selling/closing a sale
Production/manufacturing
Freelancing/doing contracts
Managing your Inventory/stock
Accepting any and every deal
Doing paper/administrative work
Making contacts/networking
Pursuing more business/revenue
Servicing existing clients/customers
Day-to-day operations
Here's the bottom-line when it comes to hustlepreneurship; it's all about focusing on the NOW, TODAY, SHORT TERM and forgetting or neglecting the future, tomorrow and long term. If you only focus on today as an entrepreneur, your business will not live to see tomorrow. This is what I call the most deadly trap of business; being caught up in doing business –hustlepreneurship.
Many entrepreneurs are not aware of this fact and that's why their businesses suffer. Ironically, many are aware of this fact and yet their businesses still suffer. Why?
Because hustlepreneurship alone is not all that it takes to succeed in business. It is a necessary element of business success, but certainly not the ONLY element. I have met so many entrepreneurs who hustle their hearts out in business and yet they still struggle with their business. It is true you need to take action, work, execute and hustle to do business; but equally true is the fact that you should dream, plan, strategize and create structures to build your business.
Entrepreneurship: The DESIRE To Build A Business
Entrepreneurship is about starting, growing and building a business that matters. It is the deliberate use of one's life to create a significant company that helps to solve one or more problems plaguing humanity.
As I have come to learn in business and also in life, it's not just action, work, execution or hustle alone that amounts to success, no. What amount to success is strategic action, smart work, organized execution and deliberate hustle. This is what entrepreneurship entails.
Entrepreneurs don't just do business, they build businesses!
The secret is this; let your hustle bring you closer to the fulfillment of your purpose, dream or goal of building a business that matters. This is what it means to succeed; this is what it means to make progress. Without a definite or desired end in mind, without the pursuit of something great or significant, all you do in your business is nothing but expended efforts. This is what I refer to as activity –anything that keeps you engaged, busy or occupied but doesn't take you in the direction you want to go.
So, you need to balance your hustling with entrepreneurship. You need to NOT only do business but must begin to build a business. What does it mean to build a business?
Building A Business Means….
Strategic Planning
Strategic Execution
Strategic Marketing
Creating a powerful brand
Creating a corporate culture/business DNA
Creating operational processes/structures
Developing competitive strategy
Developing innovative products/services
Developing your people/employees
Delivering excellent customer services
Forming strategic partnerships/alliance
Improving existing products/services
Launching new products/services
Research and development
The bottom-line when it comes to building a business is to focus on tomorrow, the future and the long term. This is how great companies are built, they don't only focus on being relevant today, they create the future.
They dream dreams, nurture ideas, create environments where creativity thrives, they form strategic alliances with others and they constantly seek out great talents to hire. They actively allocate their time into activities that helps them to continually remain relevant today, tomorrow and always.
Conclusion
The key to overcoming the paradox of business is to create a healthy balance between doing business [hustlepreneurship] and building business [entrepreneurship]. And the answer is simple; make sure all that you are doing in your business is aligned with and contributes to your corporate purpose.
In other words, don't just do business [hustle], do ONLY what helps your business to go and grow in the right direction –entrepreneurship. And eliminate all other things that you do that doesn't align with your corporate purpose.
Over to you
Where are you caught up in the paradox of business? Hustlepreneurship or entrepreneurship?
At what point in your business did you discover that you've been caught up in only one aspect of the paradox of business? What were the particular signs or trends that made you come to this realization?
What did you suddenly realize as a result of reading this unusual article? What new thing did you learn and how do you intend to apply it in your own business?