Monday, 30 September 2013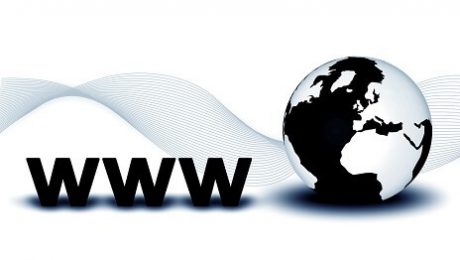 As more and more businesses are leveraging the internet to find, attract, convert and retain profitable customers, it's now very important for your website to speak the language of your target customers.
Ever been to a website that left you wondering;
 "What exactly do they do?"
"What exactly are they trying to say?"
"What exactly do they want me to do?"
"Why should I buy from them?"
Unfortunately, many websites make this kind of impression on visitors; no wonder very few people successfully convert visitors into customers.
The Customer Journey to Online Purchase
According to Google, in a recent study 'The Customer Journey to Online Purchase';
Marketing channels (such as email, display ads, paid search ads, social, and direct visits to your website) influence the customer at different points in the path to purchase.  These channels are divided into two parts;
• Assisting channels: these channels build awareness, consideration, and intent earlier in the customer journey or "purchase funnel."
•  Decision channels: these channels act as the last point of contact prior to a purchaseGuess what? The direct visit to your website falls under the decision channels. As a matter of fact, your website is the last interaction channel your target customers will have before making the purchase!
Online, Content Rules!
Unlike your offline office, your website is your office online and neither you nor anyone of your staff will be present when your target customers come visiting, so you had better make a great first impression!
One of the ways to make a great first impression and hopefully a lasting one, is your content. Content constitutes the major part of your website. Besides the design architecture of your website, everything else is content; words, pictures, videos and audios.
Content is the way you tell the story about your business and how it can help your target customers. Online, content [words, pictures, videos and audios] all make up your sales force. And the greater part of your content are words, so literally, the words on your website will make or break your sale!
So in the end, it all boils down to one thing; are the words on your website focused on your target customers? Or are you busy talking about yourself and how great your company is or how long it has lived or how many branches it has, just as many others do?
The sole purpose of the content on your website is to help you make your target customers take the action you want him/her to take. It could be clicking on 'buy now', subscribing, calling, downloading, registering, etc.
Submit Your Website For CONTENT Review
During the month of October, I'll be doing a free website content review for the first 10 entrepreneurs who submit their websites for review. To submit your website, use the comment section below this article.
Additional Bonus!
And for you who doesn't yet have a website, to help you leverage the power of the internet to find, attract, convert and retain profitable customers, we are doing an Independence promo to mark Nigeria's 53rd anniversary.
Get an unusual web design for just $200 [N32,000]. This offer is only open to the first 10 entrepreneurs who orders from now till 7th of October, 2013. This normally costs $500 [N80,000], so you will be getting a whopping $300 [N42,000] discount!
What do you get?
Domain name www.YourBrandName.com + email address[es]
An unusual website design that is also mobile phone friendly
An email optin-in form to follow-up on visitors and convert them into customers
Search Engine Optimization to make your website visible on Google and other search engines
Social Media integration to make your brand visible on major platforms like facebook, twitter, Linkedin and Google+
Effective web content outline to help you craft compelling stories that sell your products/services
As they say, seeing is believing, you can View our portfolio of unusual designs here.
Why should you BUY from us?
Here are some feedbacks from our satisfied customers;
"Very few people really understand the online business models in Nigeria. I have been following online businesses for a while, and I knew what I wanted but I didn't really find someone who 'got' what I wanted to express. Then, I met Tito in person and had a discussion with him. It was very clear that he knew his stuff very well. I had worked with other web developers and designers before and the difference was glaring.

In addition, the Naijapreneur site was already working a model like I wanted. And Tito was passionate about the cause of my website, and it mattered to me to have someone who believed in what I was doing. That way, it didn't feel like someone was just helping me to develop a site. It was more like I had a partner that knew where I wanted to go and decided to take the journey with me.

For me, the one thing I think you do that others don't, apart from the fact that you know your work well, is the fact that you make yourselves available. Like I said, I had worked with others before, and they were not always available when I had questions or concerns. Tito was the interface for Differentiate Online, and he was never too busy to listen to my concerns and questions (and I had a lot of them!)"

                –   Tinukemi Alabi, www.LawRookies.com
"We searched for an individual or a company that will give us exactly what we want and after our intensive research, Differentiate online came on top. We hired you because we were convinced no other company can satisfy our taste than you. And indeed you never disappointed us.

From your promptness in service delivery, I don't think that others can respond to emergencies like you do. When we make an observation on what we want to be added, you just do it within a twinkling of an eye; to the fact that you bring out your heart to do our job as if it's your own work, trying to surpass your previous works and most especially the high quality of your work, your contribution in helping us make a better alternative to what we presented to you.

Today what you did at inspirational tabloid is still generating good comments from our subscribers and readers. So if you are thinking of how to get a world class job with a good price, think of Differentiate Online!"

                   – Cornel Osigwe Jnr., www.InspirationalTabloid.com
"The one thing I really love about working with them, that I believe others don't have is this; they apply themselves and go the extra mile. They listen and do their utmost to understand the client's needs and deliver on them. They stick to it, even when it turns out to be more difficult than they anticipated. They strive to delight the client!"

                  –  Bassey Daniel, www.SMEclub.net
"We chose them because of their leadership. From the way they own the entire process, to the enthusiasm to get hands-on and tackle every issue that comes up. You won't find a better partner than them!"

                    – Babatunde Oladele, www.Daily-Dew.com
"Working with your company has been an enlightening experience. I like the particular focus of your company on educating the customer every step of the way. You didn't just tell us how this works, you showed us how to make it work for us!"

                                 – AruosaOsemwegie, www.AruosaOsemwegie.com
To order, enter your details below!
[ois skin="Independence Promo"]
Monday, 16 September 2013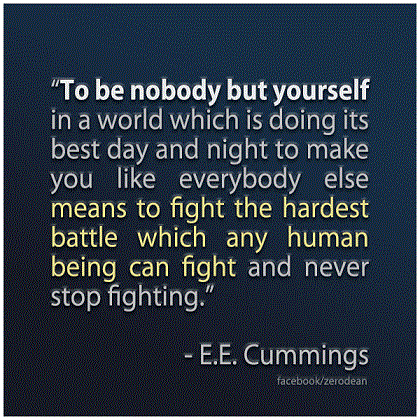 Hector has it rough. Rougher than most.
Every morning, he stands on a street corner in Queens, next to the hardware store and across the street from the Thai restaurant. Hector stands next to his six biggest competitors, waiting for work.
Slowly, a pickup truck pulls up. The contractor behind the wheel is looking for workers, day laborers. He knows that every morning, they'll be on this corner, waiting for him. He rolls down the window and offers minimum wage. Which is a lot for this kind of work. All the workers seem the same.
They're bundled up against the cold, and they're willing to work cheap. So he picks three and drives away. Hector is left on the corner, in the cold. Maybe someone else will come by today. Maybe not. He's one of many, a fungible product, a non-choice.
The contractor didn't expend any time or effort on his choice because it didn't really matter. He needed cheap physical labor and he got it. He needed obedient workers able to follow simple instructions, and here they were. And Hector got nothing. Hector went home, as he often does, with nothing.
The Business Of Average
We don't want Hector's story to resonate with us, because it's disturbing. Every business is a lot like Hector. Every business stands next to plenty of other businesses, each striving to be like the other, but maybe a little better. Every business waits for the next customer to come along and pick their company.
And of course, sometimes a prospect does pick a particular business. She recognizes it or trusts it or it comes with a recommendation. But more and more (and most of the time), she does precisely what the contractor in Queens did. She picks the cheap one. They're all the same.
Sounds a lot like Hector. This is uncomfortable, but it's true. The people you're hoping will buy from you have more choices and less time than ever before. So the more you try to be like everyone  else, the quicker you will be ignored!
The Problem With Average
Being average would have been great if there weren't many people in that space. The average space is already crowded, there's little or no room for you. The more you try to be like everyone else, the less visible you become. Being average is the closest alternative to extinction!
When you are like everyone else your existence don't matter; whether you are present or absent, no one bothers. Why? Because there are so many others just like you to cover up for you. Who needs another average product, service or company when they are already crowded by many? Average is abundant, extraordinary is scarce.
And remember what the laws of economics says;
"The higher the supply [abundance], the lower the demand [price]. And the lower the supply [scarcity], the higher the demand [price]".
In other words, your goal as an entrepreneur is not to be like everyone else [abundant], you goal is to be like no one else [scarce]. Your goal is not to be abundant [average], your goal is to be significant [unique and useful].
The key to success in business and in life is not conformity, but non-conformity. The value of the products, services or businesses you create will significantly increase the less similar they are to the existing ones.
In the end, the problem with average is that it gets you killed faster!
Beyond Average, Becoming SIGNIFICANT
If you don't want your business, product/service or brand to end up like Hector above, start doing the following;
If you are not going to be like everyone else, then there's only one way to make that clear; don't try to serve everyone. Trying to serve everyone is simply serving nobody, period!
The moment you start hunting the same folks your competitions hunt, then you are no different than them. The market your competitions serve is already crowded, go find your own market or better still, create your own market. <– read this unusual article to learn how.
The quickest way to frustrate the work you do is to engage with a client that wants to do the usual. It zaps your creativity, limits your ingenuity and hurts your emotional and financial bank account.
That's how painful working with the wrong target market can be. It is counter-productive for both you and the customer you serve. You don't give your best and they don't get the best, because they pay the least. It's a loss-loss transaction.
Business is not by force, neither is it a do or die affair. Going into business was your choice; it should also be your choice to determine the kind of customers you want to serve.
When you don't want to be like everyone else, then there's only one person you've got to be; YOURSELF!
That's right, "be yourself" is perhaps the greatest business advice you could ever get. Don't be shy to put yourself into your business. Why? Because after all is said and done, business is fundamentally about relationships. People buy from people, period.
Your personality is the human touch you bring to your business every time you interact with your customers, workers or partners. It is simply who you are. This is a strong competitive edge you have in person, because no two people are completely alike. So take advantage of your unique personality traits and inject them into your business.
And so you know, personality traits are simply your;
Actions
Attitudes
Behaviors you possess
Some personality traits are positive and others are negative. Below are 3 great articles you should read to help understand better some of the essential personality traits of successful entrepreneurs.
10 Personality Traits Every Successful Entrepreneur Has  — Business Insider
The Four Essential Personality Traits Of Every Entrepreneur – Forbes
4 Personality Traits All Entrepreneurs Must Have – Inc.
If you don't want to be like everyone else, then don't appear like everyone else.
In communication, According to UCLA Professor Emeritus of Psychology Albert Mehrabian , 80% of the message being sent is non-verbal, it's visual.
55% of messages received and processed by your brain are based on body language.
38% of messages are processed based on tone of voice.
Only 7% of your received meaning will be based off the actual words you are hearing.
Meaning, the way you look, the way you sound, the way your products, service or business looks, sends a message to your target customers whether you like it or not.
In business as well as in life, you've probably heard this before, "appearance matters". In business, this is at the core of a marketing concept known as touchpoints. There you go, that's why marketing is alternatively referred to as business communications.
Touch points are any encounter where customers and business engage to exchange information, provide service, or handle transactions. In other words, every point of contact your business has with the customer is a touchpoint. And everything the customers sees, feels, thinks, hears, and perceives during every encounter with your business all constitute a touchpoint. They are those subtle things that contribute to the total experience customers have with your brand.
According to Harvard Business Review, touchpoints generally fall into four categories;
Products: every aspect of the product from design to packaging to functionality to durability and utility.
Interactions: Two-way interactions that can be in-person (such as in a store), on the phone, or virtual (web sites, blogs, emails, social network and user forum presences, and so on).
Messages: One-way communications that include brand, collateral, manuals, advertising, packaging, business cards, handbills, and the like.
Settings: Anywhere that the product is seen or used: a retail store, a friend's house, TV product placement, events, or shows.
What better way to not be like everyone else than to be considered an expert?
Why? Because differentiating your company is easier when you can control the message.
Experts are authorities in their fields or industry. They are the people customers turn to for unbiased information when trying to make buying decisions. As you know, in business every company is always trying to get the word out there about their products/services, so in an ocean of ever increasing noise, customers are becoming less receptive to these marketing messages. They are literally turning deaf ears to advertising.
So the only way to get their attention is to rise above the noise and communicate your message through thought leadership. Rather than getting their attention through interruption marketing [advertising], everyone is already doing that, and that's exactly why there's so much noise in the marketplace. Going that way is futile, instead to get their attention, take the opposite route through content marketing [thought leadership].
Content marketing is the deliberate sharing of unique and useful information through the use of text, video, audio or picture in order to attract the attention of your target customers, build their trust and empower them to make better buying decisions.
Three words to keep in mind here; attract, build and empower. That's what experts do, by sharing their knowledge, we get to know them, and because that knowledge empowers us, we like and trust them. And guess what? These are the recipes for influence, no wonder they make more sales because marketing that works is all about influence!
 Tools for establishing your authority/expertise include;
Books
Blogs
Interviews
Public speaking – seminars, conferences, etc.
Articles
Research
Trainings
Social networks – facebook, twitter, LinkedIn, etc.
Consulting
Differentiate your offering
This is the culmination of all the points listed above. If they are properly implemented, the end result is a differentiated product/service in the market. This is what a brand means. And that's the ultimate reward for not being average.
Over to you
In what areas are you still struggling with the business of average?
Share your comments and thoughts below. Thanks!
Monday, 02 September 2013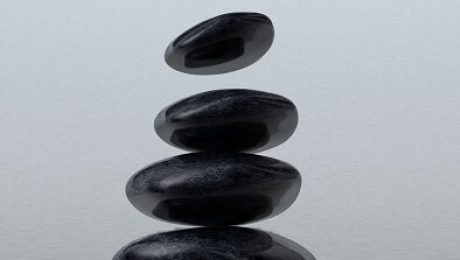 A man in a hot air balloon is lost. He sees a man on the ground and reduces height to speak to him.
"Excuse me, can you tell me where I am?"
"You're in a hot air balloon hovering thirty feet above this field," comes the reply.
"You must work in Information Technology," says the balloonist.
"I do," says the man, "How did you know?"
"Well," says the balloonist, "Everything you told me is technically correct, but it's no use to anyone."
"You must be in business," says the man.
"I am," says the balloonist, "How did you know?"
"Well," says the man, "You don't know where you are, you don't know where you're going, but you expect me to be able to help. You're in the same position you were before we met, but now it's my fault."
Growth Without Direction is Frustration
The moral of the story above illustrates that there's hardly any entrepreneur who doesn't know that they need to grow their business. But very few know how to actually do this. Often times, they are lost because they ventured into business without a clear goal in mind.
When you start out in business without first defining your endpoint, the most obvious challenge you will face in terms of growing your business is NOT knowing where to begin.
In this unusual article, I will be sharing with you 5 practical steps to upgrade your business. But first things first; what does it mean to upgrade your business?
Upgrading Your Business Means….
Coming up with better ways of solving the problems of your customers [business process innovation]
Coming up with better solutions to the problems of your customers [product/service innovation]
Coming up with better markets to serve [business expansion]
Coming up with  better stories to tell [effective marketing]
The next question is how do you upgrade your business?
5 Practical Steps to Upgrade Your Business
Growth in business as well as in life rarely happens overnight, as a matter of fact, it's not the giant steps that count as much as the little consistent efforts focused on continuous improvement in some key areas of your business.
Below are 5 practical steps you can take to upgrade your business and guarantee sustainable growth.
The very first step to upgrading your business begins with an upgrade of your mind. Your mind is the greatest tool you have as an entrepreneur. I know this will sound like a cliché, but it's so true; whatever the mind can conceive it can achieve.
Every product or service was first conceived in the mind before the physical form. Every innovation or invention first began as an idea or a thought. The mind is mankind's tool for creativity; it's where ideas and thoughts are formed before being carried out physically.
How do you upgrade your mind?
Information. Education. Learning.
Show me a stagnant business and I will show you an entrepreneur who is not learning!
My business is helping people, businesses and lives grow and over time I have observed that the greatest enemy of growth is refusing to learn.
There's hardly any future for those who constantly refuse to learn. And worse of are those who learn and don't apply!
The secret to upgrading your mind is the continuous acquisition of information. Knowledge is what expands your mind, the more of it you acquire, the more empowered your mind becomes. The mind functions based on the quality of information it gets; garbage in, garbage out. Your mind is like a muscle, the more information you feed it, the more powerful it becomes.
So to upgrade your business, commit to continuous learning. Consciously seek out relevant information that can provide you with specific knowledge about specific areas of your business that require improvements.
Your mind deals with what you know, but knowledge alone will not get you the results you want. After knowing comes doing and this is when you need skills. Knowledge expands your mind, skills expands your abilities.
I know you have talent, but your talent needs to be converted into skills through training. To consistently create services or products that people would love to pay for, you need to be at the top of your game and this requires skills, not just talent or knowledge.
Whether it's a product you sell or a service you provide, you need tools to work with. Tools make you more efficient in running your business. One vital area where tools are most needed in business is managing how you work [business process]. The quality of your tools can improve your productivity, creativity and efficiency.
Besides what you know, when it comes to upgrading your business, equally important is who you know. There are some business transactions that you will never come across until you associate with some caliber of people.
Upgrading your network helps you come in contact and develop relationships with people who can take your business further whether as a result of their connections, experience, position, or goodwill.
To upgrade your business, one key aspect you can't afford to ignore is your marketing. If you get all other things right and miss this one, your business will still remain where it was.
Your message; that is the story you want to tell your target audience about your business is the most crucial part of your marketing. Marketing is much more than selling products, it's creating the perceptions that make products sell. Your message is how you create this perception that helps to sell your products/services.
I have seen a lot of businesses focus so much on what channels or medium to advertise or what marketing tactics to use. All these are important, but they should come second not first. Your message is the first marketing task you need to sort out before considering the tactic or medium to use to get that message out.
There are too many competing businesses out there, the marketing noise is continuously getting louder, so unless your message is compelling and connects with your target audience, there's no way you will be heard!
Over to you
Registration is ongoing for this month's Business Strategy Sessions, 2 seats have been taken, 8 more to go. This is the perfect opportunity for you to put to use the steps outlined above;
you will have access to information that will upgrade your mind
you will discover the weak areas that you need to upgrade your skills
you will meet other serious minded entrepreneurs to upgrade your network
you will be exposed to better ways of doing things by upgrading your tools
you will learn how to sideline your competitors by upgrading your message
The seats are closing fast, don't be left out, click here to register!