Monday, 22 September 2014
What's the one thing that gives an entrepreneur the unfair advantage over others?
Time freedom.
The fact that you own 100% of your time is your greatest advantage as an entrepreneur.
While others have to give up their time in exchange for salary, entrepreneurs make use of their time to create products/services that makes them money. I've previously written about this; how entrepreneurs create wealth in their spare time.
For an employee, there's a limit to their income potential because there's a limit on their working hours. For an entrepreneur, you own and determine your working hours and also get to choose the activities to devote your time to.
However, knowing that you have this advantage is not going to automatically make you a successful entrepreneur. Having 100% ownership of your time is only the beginning, a greater part of success depends on how well you make use of this time and on what activities you engage in with this time freedom.
So what are those critical areas you absolutely need to be focusing the bulk of your time freedom on as an entrepreneur?
The Key To Unlocking The Entrepreneurial Advantage
I partially answered this question in a previous post about how entrepreneurs should be spending their time. I identified 5 highly effective activities that you can focus on as an entrepreneur; I referred to them as the 5Cs of time management for entrepreneurs.
So in a way, this is a follow up post to that article as I will be sharing 9 key drivers of business according to Jay Abraham that you need to devote your time on regularly.
But before we dive into these 9 key drivers of business, I want to quickly talk about the key to unlocking the entrepreneurial advantage in your business.
The key to unlocking the entrepreneurial advantage of time freedom is to focus it on building your business rather than doing business.
This distinction is very crucial and needs to be clarified, if you spend all of your time freedom doing business, you will eventually end up as a worn out self employee. Your business will further entrap you instead of freeing you. The bigger it grows, the tighter its grip on your time and eventually your life if you failed to focus on building rather than doing.
Here's a previous post that sheds more light on the need to build rather than do business; the paradox of business. You should read it!
Jay Abraham's 9 Drivers of Business for Unlocking The Entrepreneurial Advantage
There are obviously a million things you should be focusing on as an entrepreneur, but not all of them will give you high return on time invested. But the following 9 areas have been tested and have been found to generate the highest possible leverage for your business by one of the greatest business minds alive; Jay Abraham.
While these 9 drivers of business may not be foreign concepts to you, the underlying mindset here is to spend your time freedom on continually improving and fine tuning them. The keyword is improvement. This is essentially the crucial difference between building a business and just doing business.
Click here to download the full ebook for free!
1). Marketing
This is your number one priority as an entrepreneur because until you can consistently find, attract, convert and retain a profitable customer, you are not yet in business. You knew that already right?
But here's the winning difference according to Jay Abraham;
"…if you can get people who were selling 1 out of 7 prospects to sell 1 out of 3. The sales leverage available to you is profound. If you can get sales letters that were pulling 0.5% to pull 4%…if you can people who were buying $250 to now buy $400…if you can get people who were buying once a year to buy once a quarter or once a month…if you can get people who weren't referring anyone to you to start referring five new customers each a year…the combined effect of that kind of marketing leverage is exponential growth.

That's exactly how you increase your business, your revenue, your sales, your profits, your wealth, and your net worth by factors of ten times or more. That really is."
But how do you improve on your marketing to unlock this unfair advantage in your business?
Again, according to Jay Abraham, the answer is pretty simple;
"First thing you do is you do an internal marketing audit and inventory. You identify all the marketing activities, processes, and elements going on and then you start looking at the best performing ways to improve upon it. How do you find them?

There are three approaches:

Look within your organization and see who else does what you want to do better. Model, codify and replicate the highest performing people in your company doing various selling or marketing processes. And get everyone else in the organization to start applying it or adding its best elements to their previous method.

Go outside your company. Look at other enterprises in the same field outside your market (or even in your market) that have better ways of marketing, of selling, of lead generating, of conversion, of re-selling and of up-selling¾and borrow their success processes.

Go outside your industry, to related industries, and look at their best practices. Look at the spectrum of opportunities out there that other people have found, uncovered, discovered, refined and are using each and every day with massive success¾to either identify prospects, sell direct, run ads that pull great response, make better sales presentations, get appointments, or attract people to trade shows.

Then borrow, adapt, adopt, and directly funnel and apply those processes and approaches to your business and start doing this exercise as a regular on-going process in which you measure, monitor, analyze, quantify and figure out how many different things you can add to your current success approach by either adding new additional elements or replacing the underperforming ones that are not justifying their time, their effort, their opportunity cost or their existence."
2). Strategy
Marketing without strategy, according to small business guru, John Jantsch of Duct Tape marketing, is the noise before failure.
Here's how Jay Abraham defined it;
"Strategy is the master purpose your business is all about. It's different than your business model. Strategy is literally the explanation of the entire operating approach your business is following and why and how every element of it integrates, advances and deploys the big picture outcome that you're after."
But how do you improve on your strategy to unlock this unfair advantage in your business?
Jay Abraham identified 3 key steps you need to take;
"1.) The first thing is by understanding that you do have strategy you are currently following even if it's a reactive one. You've got to adopt, first and foremost, a proactive long-term strategy.

2.) You've got to figure out what it is you're trying to do, accomplish, build and sustain with your business.

3.) You've got to figure what big operating approach will get you the greatest outcome you want in the fastest period of time on the most sustaining and enduring basis. Once you figure that out then you've got to think through your tactics.

These are the actions or vehicles that help deliver the strategic result you're after. What actions, what activities, what concepts, what approaches will deploy your "big picture" strategy best. Meaning what are the best moves and maneuvers to achieve the big outcome you are after."
For more tips on strategic marketing, read this unusual article; The Idiot's Guide To Strategic Marketing.
3). Capital
I'm sure the first thing that came into your mind as soon as you saw capital was money, right? Well you are half right, but that's not the only capital we are referring to here.
According to Jay Abraham; capital also includes your human capital, your intellectual capital, and yes, your financial capital.
These are basically the people working for you. If you can get everybody performing higher you've got incredible leverage. How do you do it?
Training.
Every dollar you spend in training will produce 20-200 times return annually in yield. So, do you train your people? If so how often or frequently?
This is one of the hardest things for any competition to copy in business. It refers to the sum of all the knowledge, skill, talent and experiences of all the people in your company. So what do you all have between your ears?
Are you questioning the yield you're getting on the money you're spending¾on the people you're paying (both staff or contract services), on your marketing expenditures, inventory and technical services? It all ties in.
It's your responsibility to question the capital expenditures you're making and the ROI (Return on Investment), the ROE (Return on Effort), the ROP (Return on People), the ROA (Return on Activity), and the ROO (Return on Opportunity).
4). Business model
The business model is different from strategy. It's basically the means you're using to affect or achieve your strategy. It's different than tactics. The model is the whole integrated approach.
The business model you follow can make all the difference in your profitability and there's enormous leverage here because you can change one element and it could change everything.
Here's an example by Jay Abraham;
"Let's say that your business, basically, is a one-shot business. And your business model is you advertise or direct mail market to get leads. You convert them to a one-time sale. You do nothing else with them after they buy or even if they didn't buy and that's your business model.

Well, if you added one more dimension to it, after the people that didn't buy from you and you figured out how to do something else with them for other products and services that are complementary to the need they came to you originally to help them solve or fill. And for the people that do buy, you figure out how to sell them other people's products or services afterwards. You've just added two new dimensions, elements, or layers to your business model and that simple shift in thinking could triple or quadruple your profit."
5). Relationships
As an entrepreneur, time spent developing your professional network is a huge opportunity for potential growth.
According to Jay Abraham, these are the different sources of relationships available to entrepreneurs;
Business Relationships: people you met during the course of doing business; clients, suppliers, employees, partners, etc.
Professional Relationships: people in the same field as yourself; colleagues,
Collegial Relationships: people you attended school with; course mates, school mates, etc.
Mastermind Relationships: brilliant minds, mentors, business coaches, fellow entrepreneurs, you brainstorm together.
So what do you do with these relationships?
Jay Abraham says;
"If I were you and I had relationships in any kind of other business in any field of endeavor, I'd tap into it regularly. Anybody who, knowingly or otherwise, could be a vessel for you to gain greater expanded understanding or hone in on better performing approaches, strategies, etc., I would first and foremost start picking their minds.

I'd ask them questions. I'd tell them your problems. I'd tell them your goals. I'd ask them questions of whatever their area of skill was, what the highest performing thing they did to accept or solve the issue or objective you're intent in learning about, what was the secret to be successful at it, what they saw, find out what their company or their employer or their industry did best that you don't do well and learn how to improve from the discussion.

I'd ask them a myriad of questions that would expand my knowledge base proficiency and perspective. I'd write them down. I would record them. I'd add it all to my current operating system. I would keep borrowing the success processes I learned from these activities, from all kinds of different people I know, and apply them to my business opportunities or challenges."
6). Distribution channels
These are the various means through which your products/services get into the hands of your target customers.
According to Jay Abraham;
"You have a number of unrecognized distribution channels you don't fully maximize and there's enormous leverage in them. For example, let's say that you distribute your product through five hundred retailers. Well, that is a distribution outlet for all kinds of other products."
By spending more time to maximize the value of your distribution channels, you open up your business for more growth. For example, if you are a retailer with a physical outlet and you decide to take your business online through eCommerce, your capacity to sell to more customers will be significantly maximized.
There are basically two ways of leveraging your distribution channels;
Increase your distribution channels: this is quite obvious, just like the example above. If you have only one distribution channel, adding more will increase your company's capacity to grow.
Offer more products through your existing distribution channels: this is less obvious, and if well executed can increase your company's growth potential with less investment on your part. Here's a fantastic case study from Jay Abraham;
"We had a company that had two products in the athletic clothing field. They were doing about $2 million and making half a million in profit. They came to me because their products were starting to slow down. They wanted me to give them a breakthrough idea. I looked at their business and I saw that their real assets weren't their two products. They had accounts with 5,000 retailers. Amongst them all were Nordstrom's, K-Mart, Target, JC Penney and Parkway and Hosiery.

I showed them that all they had to do was secure the rights to other people's athletic products then give those people a royalty for their clothes design, start having those products manufactured for my client, put their licensed products through the same distribution pipeline and they'd make ten times as much selling these other products through their distribution channel as they did from their main products. They did it and I was right. They made a fortune."
7). Products and services
How many other places could you take your existing product, service or combinations or variations of them and apply it to other fields or other regions or buying groups. Or could you license other people to use it?
Could you package it in different ways sizes or combinations? Could you package other people's things with it? Could you package your products or processes and make that a product or service? How many new products or services could you come out with that are your natural extensions, embellishments, top of the line premium versions, higher performing versions, or stripped down white label versions? Just by adding one or two or five different components you can create an entire new product and penetrate new market niches.
8). System
Every business mechanism can be broken down into its driving processes and sub processes. Once you figure out what the processes driving an activity are, they can be measured, they can be quantified, and they can be vastly improved.
When you figure out how your given processes currently perform, (which is nothing more than a function of analysis, monitoring and measurement), you can then find other people in your organization or other people in your industry or other people doing the same function outside the industry who are doing it much better, faster, easier, safer, more productive, more effective, more profitably. Then simply adopt it to your business.
9). Ideology
If you're very introspective and you're anti-social, you're not going to be able to go and build mastermind groups and pick people's minds and borrow success processes. If your ideology is: You only like what you like; you're not going to be able to travel outside your comfort zone and study other people, other business philosophies, other mindsets, other ideologies.
You've got to figure out what your ideology is, what your belief system is, what your whole value system is and how it either helps or hampers your current business activities. Then it needs to either be strengthened and fortified and connected to and or replaced, based on your current business model and your strategy.
You also need to study other people's ideology to compare how yours is better, different or worse and what elements of other's you can borrow and add and what elements of yours you could teach to others. When you do that, you're going to expand your capability and your sense of what's possible.
Conclusion
The entrepreneurial advantage is time freedom and the key to unlocking it is focusing on building rather than doing business. We've identified 9 key drivers of business according to Jay Abraham that can help you fully maximize the entrepreneurial advantage of time freedom at your disposal.
The nine drivers discussed above are excerpts from Jay Abraham's ebook, you can download the full version here.
Monday, 08 September 2014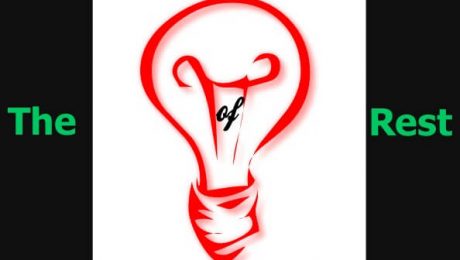 Can Everyone Become An Entrepreneur?
OR
Is Entrepreneurship for Everyone?
To effectively answer this question, we've got to go back to the very beginning; what is entrepreneurship? We need to understand the very meaning of the word –entrepreneurship.
Entrepreneurship is derived from the French word 'Entrepreneur', dating as far back as 1723. It means an individual who undertakes, organizes and manages any enterprise, especially a business with considerable initiative and risk.
In other words, entrepreneurship is simply the practice of being an entrepreneur – a person who takes the initiative and risk to start a new business venture.
Since this is so, then the next logical question should be this; is everyone capable of taking the initiative and risk to start a new business venture?
The keyword here is capable.
That is, do we all as humans possess the capabilities to become an entrepreneur?
The answer as you will soon find out is YES!
But don't just take my word for it, let's dig in deeper to unveil this mystery. To do that, we will be looking at the 3 major paths research has revealed people take to become an entrepreneur.
How To Become An Entrepreneur

According to Bill Aulet, the professor of entrepreneurship at the MIT Sloan School of Management and the Author of Disciplined Entrepreneurship; there are primarily 3 ways of starting a new business venture.
Meaning, there are basically 3 ways of becoming an entrepreneur;
You have a breakthrough technology

You have an idea

You have a passion
You Have A Breakthrough Technology
This is perhaps the most celebrated form of becoming an entrepreneur. Names of great inventors such as; Henry Ford, Thomas Edison, Larry Page and Sergey Brin of Google, Mark Zuckerberg of facebook, Elon Musk of Tesla, Bill Gates of Microsoft, and of course the legendary Steve Jobs all come to mind.
These are extraordinary people whose inventions have moved the world forward. They have literally changed the way the world works through their breakthrough technologies. Entrepreneurs in this category are the exceptionally gifted minds.
When people think of the word entrepreneurship, they are the very first kinds who come to mind, naturally. Permit me to say this; they are the standard when it comes to entrepreneurship. Their breakthrough inventions are not response to existing market needs. Rather, they just create new needs and new markets that absolutely never existed.
Their ability to invent breakthrough technologies often leaves the rest of us to wonder if we could ever become an entrepreneur. The impact they make in the world as a result of their breakthrough technologies, make the rest of us seem like we are just playing.
We cannot help it but to wonder if we could ever accomplish such feats in our life time. I don't know about you, but I certainly ask myself this. I mean, this people are simply out of this world, they literally invent the future!
Closely following the people who become an entrepreneur by creating new business ventures from their breakthrough technologies are those with great business ideas.
They don't invent any breakthrough technology, they simply think up breakthrough ideas that completely change the way a product or service or industry works. These breakthrough ideas are then translated into new business ventures.
As a matter of fact, their ideas are usually a radical improvement or alteration of an already existing business model. They literally turn the old on its head and come up with unusual ways of solving the same problem faster, better or cheaper than all the existing players in the market.
Their genius lies in thinking up new ways of combining different processes or approaches of solving a particular problem or creating a particular product or delivering a particular service.
Popular examples include; DELL, Fedex, eBay, Wal-Mart, McDonalds, CNN, SouthWest Airlines, Starbucks, Amazon, Spanx, etc.
These are the kind of ideas you call the million dollar idea. They are not your everyday ideas. They are not seen by the average Joes. They come only to those whose minds have been prepared for it!
The last, but certainly not the least way of becoming an entrepreneur and starting your own business venture is by having a passion.
Of all 3 ways of becoming an entrepreneur, this is perhaps the easiest entry level for everyone. Anyone willing to take the initiative and risk entrepreneurship requires will do just fine with this 3rd option. This is the kind of entrepreneurship for the rest of us!
When compared to the other two options, it is far less intimidating to become an entrepreneur by starting a new business venture around your passion.
The first requires a great level of creative genius in a particular field.
The second requires a great level of insight and opportunity.
But starting a business around your passion doesn't require any rare gift besides the ones you've already been given from birth. You don't need to be a creative genius to have a passion. You don't need insight and opportunity to have passion.
All you need to have passion is to be alive.
All living souls have passion. It is there whether you choose to admit it or not.
People who become an entrepreneur by starting a business around their passion are seemingly ordinary people who do what they do extra-ordinarily well.
The secret lies in their decision to do something significant with whatever they are passionate about. They simply take what they have been given from birth and consciously make up their minds to do something meaningful with it. They build businesses that matter!
It's not so much about the invention, technology or idea, but fundamentally about their passion to solve a particular problem. Their secret is their passion to make a difference in a particular field, industry or society. They are driven by change and their passion is their only weapon for creating that change.
Think about successful entrepreneurs like; Oprah Winfrey, Richard Branson, Tommy Hilfiger, Mohammad Yunus, Donald Trump, Robert Kiyosaki, Rupert Murdoch, Seth Godin, Gary Vaynerchuk, Brian Clark, etc.
They are not exceptionally gifted than the rest of us, they are just ordinary people who love what they do and do what they love extra-ordinarily well. They are simply using their God-given talents to create multi-million dollar businesses.
They are the entrepreneurs who want to make a difference using their passion to create unusual products/services for solving humanity's problems. They don't wait until they create a breakthrough technology, in fact, in most cases they can't. Neither do they wait to strike a breakthrough business idea, in fact, in most cases, they don't.
I belong to this category of entrepreneurs. For me, entrepreneurship is all about changing the world and profiting from purpose/passion. I created this site, naijapreneur to help as many out there who also belong to this category to discover entrepreneurship for the rest of us.
Conclusion
As you might have now realized, there isn't anyone who can't become an entrepreneur. The problem in most cases is trying to become a different kind of entrepreneur following a path you weren't created to function.
Finding your own category of entrepreneurship is crucial to your entrepreneurial journey. You shouldn't force your way into a category you don't have what it takes to function, rather, flourish in your category.
Nevertheless, there's no law that restricts you to any one of these 3 ways of becoming an entrepreneur. I wrote this unusual article to point out that there are other approaches to becoming an entrepreneur than you might be aware of.
What's most important is that you know which one of them you started or is starting your entrepreneurial journey on. And make sure you enjoy the ride; after all, no one forced it on you!
Monday, 01 September 2014
For every new subscriber to naijapreneur, in the welcome email, I often encourage them to write me back telling me about what they are currently struggling with in their business.
In other words, what's their business status quo?
Exactly 3 days after their subscription, they get another email from me asking them to tell me what they are currently struggling with in their business.
Why do I insist on you sharing your business struggles with me?
Because I know you wouldn't be reading naijapreneur if there wasn't something bothering you as an entrepreneur. That you are here is enough proof that you have a problem that you don't want or lack a result that you desperately want.
I am glad many new subscribers respond to this and share their current business struggles with me. And to everyone who did, I replied with specific action steps to take to change the situation of things in their business.
For some, I ask a couple of questions to better understand their unique situation and for others; I point out likely causes for their struggle and then offer action steps to improve their situation.
This is fair enough, right?
But what happens next after replying these emails has never ceased to amaze me, —SILENCE!
You would think that for someone to have taken the time to reply and point out what their business struggles are, they would eagerly implement the recommended ideas. But alas, nothing happens!
At first, I used to be bothered about this, but as more and more people repeated this same thing, it finally dawned on me what the real issue was; CHANGE IS PERSONAL. Your Status in life is solely determined by YOU!
As much as I want to see changes in the businesses and lives of my readers, I cannot make these changes happen for them without their involvement.
As much as I want to change the status quo of their business, I cannot do so until they make up their minds and take the necessary steps to change their status quo.
Define Your Status
Generally, people when in problem, fall into one of 3 categories in life;
Status quo – they know they have a problem, but want the problem to solve itself. Avoid them; you can't convince them of anything.
Away from – they want to fix something, cure something, alleviate something, get unstuck. They want a way out from their problem. Support them.
Toward – they want to achieve something, gain something, be something. They see problems as the test they must pass to get ahead to the next level. Encourage them.
Which One Are You?
A man was walking through a forest when he saw a crippled fox. "I wonder how it manages to feed itself?" He thought.

At that moment, a tiger approached, carrying its prey in its mouth. The tiger ate its fill and left what remained for the fox.

"If God helps the fox, he will help me too," The man thought. He went back home, shut himself up in his house and waited for the Heavens to bring him food.

Nothing happened.

He lay there in bed waiting for God to provide for him as he had for the fox, but instead just starved.

Just when he was becoming almost too weak to go out and work, an angel appeared.

"Why did you decide to imitate the crippled fox?" asked the angel. "God has given you gifts and abilities to contribute to the world and make a living, while looking after the crippled foxes of the world.  Get out of bed, pick up your tools and follow the way of the tiger!"
I only have one question for you today.  Which one are you, the fox or the tiger?
Who is the Status Quo Entrepreneur?
You will know them when you see one;
They are the tigers who envy the fox

They are the dreamers that never do

They are the pessimists who never see good in anything or anyone

They are the know-it-all with no results to show

They are the fast talkers who never really listen

They are the full-of-idea types with no clarity of what to do next

They are the planners who are too scared to execute

They are the busy-bodies who rarely pay attention

They are the cheerleaders who never participate in the game

They are the copycats who never take the time to find their own thing
The most obvious sign of the status quo entrepreneur is stagnancy –they are stuck in their inaction. Neither going forward no going backward, they are just exactly how and where you last saw them.
There's very little you can do to help the status quo entrepreneur. The way out lies in his/her hand.
Action is the Antidote for the Status Quo Entrepreneur
You can complain all you want about the state of your life and the state of your business. You can consume all the motivational self affirmation materials in the world while hoping that positive thinking will bail you out.
Nothing much will change, until you decide to take action.
The most effective way to change anything is to do something about it.
All the information you have been gathering from reading naijapreneur BUT never putting them to use will not change your business.
You can keep on following the path of the status quo entrepreneur or you can become like the tiger and forge your own pathway in life and in business.
The choice, as always is YOURS!