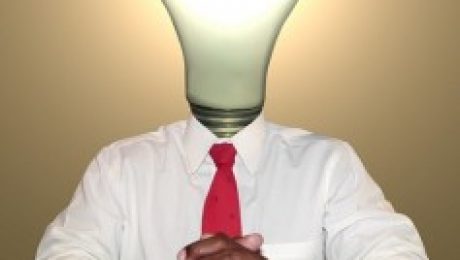 As a leader, you're responsible for your team. You need to help your team run efficiently, and you need to make decisions that are best for your team.
Most leaders have their own way of leading. Average leaders lead by force, but great leaders lead by example, and through inspiration.
So if you dream of being a great leader, one that will increase the productivity of your team and maintain a happy work environment, the following are four essential things you must do.
1. Have a great attitude
Your team is not going to want to follow a leader that is always in a bad mood. Instead, you need to be happy when around your team and have a positive attitude. Let your team know when they do a good job, and constantly use words of encouragement to help them continue to improve. If you are positive and always have a great attitude, you'll encourage your team to do the same.
2. Be realistic
It's very important that a great leader is realistic with their goals. You need to remember that sometimes, there's just no possible way that something is going to get done in a short time frame, so don't set goals your team can't achieve.
If you're constantly setting your team up for failure, and then constantly getting mad at their lack of success, you're not going to create a healthy working environment, and you're not being a team leader. It's very important that you truly think about the goals at hand and make them attainable for your team.
3. Delegate fairly
As a leader, it's your responsibility to delegate responsibilities to your team. In order to be a great leader, it's important that you delegate fairly. If you're constantly giving the easy assignments to certain individuals, you're going to create tension in the workplace.
Make sure that you truly think about each team member's strengths, and then delegate the necessary responsibilities to who is best suited for that job. Doing this not only makes your team happy, but it also helps to improve productivity, which is the ultimate end goal.
When you delegate responsibilities, it's also important that you give some of that work to yourself. Nobody likes a leader who dishes out tasks and doesn't do any part of the project to help the team. If you truly want to be a great leader, you won't be afraid to get your hands dirty and tackle some of that responsibility on your own.
4. Stand up for your team
A great leader has no fear, and it's very important that you stand up for your team whenever necessary. For example, if a client is asking for something that's impossible, you have to stand up to the client and let them know. Tell the client that this project cannot be completed in that specific time frame, at least not if they want quality work.
Your clients will be happy to receive a quality project that took longer than to receive garbage on time. Plus, your team will be happy that they're not rushing through projects.
When you stand up for what your team needs, you're being an accountable leader, and this is important. You need to make sure that the lines of communication are open between you and your team, and if your team is having issues with client demands, you need to step in and take care of it.
About the author

Jayman Meadows is a life coach specializing in behavioral modification for those who struggle with depression.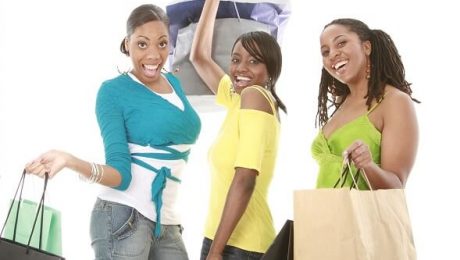 This is a guest post by Damian Wolf.
Smart business owners have discovered that the best method of survival in today's market is through customer retention rather than through finding new customers. It costs more to find, impress and encourage a new customer than it is to convince a current customer to use your product or service again, which is why your focus should be placed on customer satisfaction.
How many of your customers are repeat buyers? And how often do you lose customers because of your service methods? If you want to be successful, you need to show your customers how you're better than your competition. Following these 7 tips will help you improve your customer satisfaction – if you apply them, your customer retention will increase.

1. Get To Know Your Market

To improve customer satisfaction, you have to be more knowledgeable about the target customers you want to serve and the market you want to enter. You already know that you have competitions, so in order to be successful, you need to treat your customers differently and to do that, you need to know them.
What do they value? What are their greatest problems? pains? challenges? what are their aspirations? The more information you have about your customers, the more equipped you are to treat them differently than your competitions do.

2. Give More Details

Customers like to know all the options they have when it comes to working with a company. Often times, customers don't know everything you have to offer, so when you make a presentation, give them all the information – but, keep it short and simple. Don't make your sentences longer than they need to be.
Also, don't stop with just words, show something that proves what you're saying – the conditions in which you make your product, the materials it's made of, or just a simple test – if you're selling perfumes, let your customers smell them.

3. Ask For Feedback

No matter how much information you've gathered about your customers, there's still a whole lot on their mind that they might be withholding. So always ask for their feedback. Or what better way to gather more information than to hear from the horses' mouth? You see, you have a long way until you reach perfection, so it's important to always work on your products and the best help you can get is from your customers.
Dedicate your time to ask them what they would do differently or what changes they would like to see in the future. All you need is one email address that you'll publicly display for complaints and suggestions or create a set of questionnaire that you email to them or ask them to answer online.

4. Respect Customer Privacy

As an entrepreneur, the pressure to make sales is ever present so you often find yourself chasing after customers. Just don't be too aggressive with your follow-up, you'll earn their respect if you give them space. Your newsletters should be sent often, but don't choke them with too much info. If you think that some of your customers would like to receive daily emails, then make a special box on your website where people can check in and leave an address.

5. Treat Your Customers Well

This is the golden rule for everyone who's into sales. Treat your customer with respect, but don't be sleazy. It's not a one-way street – if you make your customers happy they'll make your bank account happier. It's also recommended that you offer a refund. That way, your customers will buy products with less thinking because they'll know that they can get their money back if they're not satisfied with your product.
Also, there's not a single person in the world that doesn't like attention or gifts. Sending just a Thank You card to their e-mail or home address will make your customers fall in love with you. Samples or coupons will also do the trick of keeping your customers loyal. click here, to find more ways to treat your customer well.

6. Respond Promptly

Communication is very important when dealing with customers. If you decide to communicate with your customers using e-mail – which is definitely the fastest way – keep it opened every day for a few hours. Don't neglect your Inbox, if you leave it to fill up for a week or two, your customers will think that you don't care about them. And this is obviously not good for business. Here are a few useful tips about keeping your Inbox clean.

7. Make Use of Technology

Every business – whether large or small — is always looking for ways to improve customer satisfaction. You have a nifty way of answering the phone, you throw in freebies every once in a while and you always smile when customers walk through the door. Those are all fine, but have you considered using technology to improve customer satisfaction?
So always do regular updates and improvements for your business software to keep in touch with new trends and opportunities. A good example is Customer Relationship Management [CRM] softwares. They help you manage the whole interaction that a company has with its customer, whether it is sales or service-related.
About the Author:

Damian Wolf has been a writer and an online ethusiast since 2009. He mostly writes about business, finance and self improvement. You can follow him on twitter.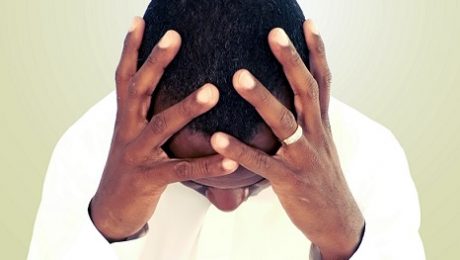 Entrepreneurs are humans and all humans are prone to mistakes. As the saying goes; "no one is above mistake." But you must also know that all mistakes are not created equal, some mistakes are more deadly than others, especially in business.
So in this unusual article, I want to open your eyes to some of the deadly mistakes entrepreneurs make in their journey to change the world and profit from purpose.
As always, I encourage you to join in this conversation by sharing from your own unique experience in the comment section at the end of this article. The 7 deadly mistakes I will be talking about in this article are from my own personal experience as an entrepreneur and from close observations of other entrepreneurs I have coached and consulted for.
In essence, these are not the only deadly mistakes entrepreneurs make in business, so I'm counting on you to help make this discussion rich through your comments. See you in the comments section!
7 Deadly Entrepreneurial Mistakes 
The following are common deadly mistakes entrepreneurs often make in business. If you have been in business for a while, you should be able to relate with some of them.
1. Unskillful Execution
Top on the list of deadly mistakes entrepreneurs make is unskillful execution. I have seen this particular mistake happen again and again in the lives of several entrepreneurs in the course of my business consulting career.
It's amazing watching so many people jump into the world of business without any business or entrepreneurial skill. For many entrepreneurs who go into business, the only useful skill they possess is the core technical skill needed to perform a service or create a product.
Armed with this skill alone, many people plunge into business and plan to use their commonsense to compensate for the other necessary business skills they lack. For regular naijapreneur readers, you know how much I emphasize this point; commonsense plus technical skills is not enough to successfully run a business. Business is not commonsense!
Business like every other human endeavor you want to successfully embark on requires certain fundamental skills. The key point here is 'successfully embark on' because, as strange as it might sound, many people just embark on the entrepreneur's journey without any plan to succeed. So when they eventually fail, it doesn't come as a surprise because they never really prepared to for the journey in the first place.
Again, to succeed in business, you need a whole lot more than your commonsense. Unskillful execution is the outcome of running your business with commonsense. So what are the fundamental skills required for business? Check out this à unusual article.
2. Profit over  People
Businesses must make a profit to continue to exist. But businesses don't exist for profit's sake, they exist for people's sake. The most profitable businesses on earth, put people first!
Putting profit first is the second deadly mistake entrepreneurs make in business. As much as a business needs profit to remain operational, this reason alone doesn't justify why you should put it first over people. Entrepreneurs who make this deadly mistake often end up with no business sooner than they ever anticipated. Why? Because profit doesn't make itself, people make profit!
Without people, you can't be in business. Like I clearly pointed out in the golden rule of business; "there's no way you are going to succeed in business if you ignore this fundamental fact that business is not separate from life, but an extension of life."
And what is life without people?
You see, if in your quest to make profit, your decisions and actions as an entrepreneur begins to negatively impact people, whether they are your customers, workers, partners, suppliers or even members of the society where you operate, your business will eventually suffer and die a natural death. Why?
Because people make products, people buy products. People need services, people also perform these services. And neither products nor services have the capacity to sell themselves, people do. So inevitably, you cannot separate people from business just as you cannot separate business from life. They are all inextricably linked.
In the end, to thrive, businesses must serve people because profitability is a function of how well a business has done serving people!
3. Marketing without  Strategy
Entrepreneurs know well enough that no matter how great a product/service is, hardly will it sell itself. So consciously, they embark on the most obvious form of marketing known in business – advertisement.
And therein lies the third deadly mistake entrepreneurs make, marketing without strategy.
You see, the problem is not advertisement or even the absence of it. The problem is the absence of a strategy. It is complete foolhardy to carry out any form of marketing without a strategy.
Strategy is the unseen chord that binds the whole of your marketing initiatives. Strategy is the hidden core that gives meaning to all your advertisement. Strategy is the engine that powers your marketing. Strategy is the compass that directs your marketing. Without strategy, all your marketing is NOISE!
So what is strategy?
Strategy is your masterplan for winning in the market. It is the core idea or set of ideas that you've carefully formulated after thoughtfully analyzing the market [that is, the needs of your target customers] and all existing competitions. Strategy is your own unique pathway into the market; it's how you want to win the heart of your target customers.
Until you define this strategy, your marketing will not be effective. All you will end up doing is confusing your target customers as a result of the noise you make with your advertisement. But with a carefully thought out strategy, your marketing will be laser focused and your target customers will have no choice but to pay attention.
Why?
Because strategy is how you plan to carve a niche for yourself in the market. It is how you intend to stand out from others and if properly done, your target customers immediately notices it. And only then, can you boldly say that your marketing is effective –when your target customers can tell the difference between you and all the others. This is what it means to create a brand; a differentiated product/service in the mind of the customer.
4. Managing before  Leading
Entrepreneurs sooner or later begin to realize as they go deeper into the entrepreneurial journey that they cannot go it alone. At this juncture, they begin to bring other people on board. This is a good move, but the sad truth is that many entrepreneurs handle this transition poorly.
Rather than leading this new intakes, they begin to manage them. And therein lies the fourth deadly mistakes entrepreneurs make in business.
People are not things, therefore they cannot and should not be managed. People can only be led. The moment you begin to manage people as if they were things, you are committing a human right offense and the resulting effect is disguised compliance.
People rather than openly show their resistance, lock it all in and outwardly fake compliance to your demands. And once this happens, they stop using their initiatives and start acting like zombies. The reason is simple, when you stop treating people like the real human beings they are and start managing them like things, over time they get used to it and start behaving like things. They become robots who only do as they are told and function according to how they have been programmed.
If your desire is to have an active team of people who use their God given talents, gifts, initiatives and personalities to grow your business, then lead rather than manage them. You can only manage processes, but you must lead people if you desire to get the best from them.
When you lead people, they become inspired and become believers of your ideas and supporters of your dream. Without being told or controlled, they will think up better ways to help you fulfill your dreams faster. This is the power of leadership. People need leaders, not managers. Leaders inspire people to work through their vision, action and character. Managers force people to work through their position, instruction and power.
As an entrepreneur, you don't need compliant workers, you need inspired workers. Compliant workers work out of fear, the fear of losing their jobs. But inspired workers work out of pride, the pride of doing what they love. In the end, it is the inspired workers that create innovative products/services. But for the compliant workers. They only maintain the status quo.
As always, the choice is yours, to lead or to manage.
Want to learn more about leadership? Check out this à unusual articles.
5. Activity over  Productivity
As an entrepreneur, you don't have fixed working hours like an average worker does. All day and most nights you are working, there's no limit to how long entrepreneurs work.
But yet, entrepreneurs fall into the activity trap by measuring the extent of work done by the numbers of hours they put in. This is a deadly mistake!
As an entrepreneur, you should be driven by results and not efforts or activities. This is the definition of productivity. As I have written about previously, results are your greatest competitive edge as an entrepreneur. Nobody cares how many hours you've put into production, what customers cares about and pays you money for is the impact your products/services have in their lives.
What changes occurred as a result of using your product/service? What benefits did they derive from using your product/service? What was the experience like buying from you? Was it different from the competitions? These and many more are the metrics that account for results in business. If you've spent a decade creating a product/service and it doesn't accomplish any of the following, then you've failed as an entrepreneur.
So stop bragging with the number of hours you spend at work and let your results speak for themselves. In other words, focus on the quality of work done [productivity] and not on the quantity of work done [activity]. Why? Because your target customers don't pay for work in progress, they buy finished products!
Want to learn how to boost your entrepreneurial productivity? Check out this à unusual article.
6. Learning without  Doing
The first deadly mistake entrepreneurs make is unskillful execution, as discussed above it's running your business with commonsense with fundamental business skills. The flip side of this deadly mistake is acquiring so much skills and knowledge and putting none to use, this is equally another deadly mistake entrepreneurs make in business.
There's a saying that completely captures the essence of this deadly mistake, "he who does not know is an illiterate and he who knows but does not do what he knows, is a fool." Put another way, "he who knows but doesn't do, is no different from he who knows not."
The greatest business advice ever is this; take action. There's no amount of learning that will be able to substitute doing. The problem with learning alone and not doing is precisely what I talked about in the 5th deadly mistakes entrepreneurs make, activity over productivity. That is, learning engages you [activity] but until you apply what you've learnt, you will never get any result [productivity].
As a matter of fact, the proof of knowledge [learning] is solving problems [doing]. So acquire as much business knowledge and skills as you need, but don't just decorate your office walls with the certificate of attendance, apply this knowledge and skills to your business. Why? Because learning [activity] doesn't increase your bottom-line, it's doing [results] that does!
7. Doing business instead  of building a business
There's a very tiny line that demarcates a business from a company and very few entrepreneurs realize this fact. No wonder so many of them fall into this deadly mistake and only a handful eventually succeed in business.
BUSINESS – what you do
A business is something you do for people in exchange for money. A business is not so different from a job, the only difference is the beneficiary of the outcome.
On a job, the beneficiary of what you do for people in exchange for money is the business owner. But in a business, the beneficiary of what you do for people in exchange for money is you.
Now herein lies the trap and the root of this deadly entrepreneurial mistake. Many entrepreneurs leave their jobs where they got paid to do something for people in exchange for money and start a business where they do the same job but for themselves.
So as a result of this singular shift in beneficiaries –from your boss to yourself, so many entrepreneurs are unable to tell the difference between doing business and building a business. But this is the reality, if your business revolves around what you alone can do, then you are not a business owner but a businessman or businesswoman –someone who does business [provides goods/services in exchange for money].
COMPANY – what you build
To become a business owner, you don't just 'do' business, you 'build' it. The business you build is what is known as a company.
A company is an organization that is into a specific line of business or businesses. Meaning that the provision of goods/services in exchange for money is not entirely dependent on the entrepreneur. It means that there is an existing structure or system or process in place through which the business is able to provide goods/services to customers in exchange for money independent of you the entrepreneur.
This is why a company is always referred to as a legal entity – a separate entity from the entrepreneur. This is why companies can be bought and sold and not necessarily businesses. It is the deliberate process of untangling yourself from carrying out the overall core function of your business and setting up systems built on simple processes that other people can easily operate.
Why is this deliberate entanglement so crucial to your success as an entrepreneur? Because your role as the founder of your business is not operational but strategic. When you allow yourself to be too overwhelmed by the operations of your business, you will always be trapped in the present and as long as this happens, your business will never grow or go to the next level. To grow, you need to be focused on not only the present, but also on the future. And this job of delivering the future, is your sole responsibility as an entrepreneur!
Over to you
I have done my best to highlight the 7 deadly mistakes entrepreneurs make in business drawing from both my personal and consulting experience. The discussion is not over yet, so like I said in the beginning of this unusual article, I am counting on you, YES, you to make it richer by sharing your own comment about other deadly entrepreneurial mistakes I didn't mention.
Thank you and see you in the comments!