Tuesday, 17 December 2013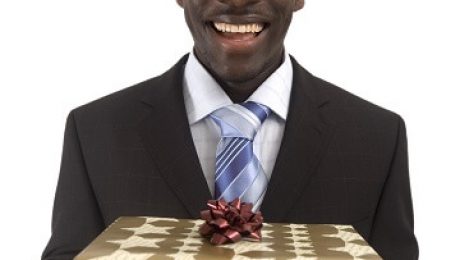 So it's that time of the year again, when so many giveaways will be generously shared by your friends, family and even companies.
Well for us at MADphilips, we want to giveaway NOT for free, but at a ridiculous discount one of our Differentiate Online services –blogging for business design.
Beyond Websites …
If your business doesn't have a website, it doesn't have a chance in the market. If you don't have even a basic website up and running these days, your prospective customers and clients are going to have a hard time seeing you as being relevant.
But there's more, having a website is no longer enough these days. A website all by itself is naturally static and tends to put your target customers off after the first visit. Just think about the websites you visit frequently, what makes you keep going back there?
It must be because they offer you something VALUABLE in terms of the content/information you have access to there. These contents/information are regularly updated thereby making the website more dynamic than static. Every time you visit, you know for sure there will be a fresh content/information for you and that's why you can't get enough of such websites.
This is the role of a blog. So, if you don't have a blog attached to your website, you will lose every first time visitor to your website FOREVER!
Why?
Because you've given them no compelling reason to come back. All the things they need to know about your business, product, and service they have already read about on their first visit. So why return?
The Power of Blogging for Business
72,622,703
That's how many blogs there are (in the world) at the time of this writing.
And, those are only WordPress blogs. There are millions of other blogs that are on other blogging platforms like Typepad, Drupal and Tumblr.
Those numbers are not a coincidence, they are real because many entrepreneurs have discovered the enormous power of blogging for business. I have personally experienced how it can take your business from obscurity to visibility.
5 more reasons why your business needs a blog

1.      Visibility
Your visibility-especially online, will increase with a blog. The more you write, the better the chances are that you'll get noticed. And, not just by your potential customers/clients. Reporters, writers, and PR people read blogs too. All these can amount to free advertising for your brand. Remember, more visibility, more sales!
2.      SEO
Search engines love fresh, new content. Search-engine spiders –those little robots that are scouring the web, 24/7, get energized when they locate something new…especially if it's closely related to the words that are being searched by your customers/clients.
Active blogs…ones that have at least 1-2 original posts published weekly, provide that fresh, new content that search engines crave, which in turn, can increase your company's chances of being found online by your target audience.
3.      Credibility
You need some. If you don't come across as being a credible source of information, your customers are going to have a difficult time opening their wallets up to you…your business. Remember, credibility comes before profitability.
A great way to show just how much you know about the kind of products/services you offer is to write about it. These days, there's no better way to do it, than on a blog. (It doesn't even have to be done on your own blog alone. See #4.)
4.      New Opportunities
Once you've been writing posts/articles of your own on your own blog for a while, you can start approaching others in your industry, or even a related one, and write a blog post for them. (A guest post)
Writing an article on someone else's blog can provide you an opportunity to showcase your knowledge to an entirely new reader base. (And, possible new business opportunities and/or strategic partnerships.)
Just make sure that your post is informational and helpful in nature –not just promotional. (You'll get an opportunity to promote yourself-your company at the end of your post, along with a link to your website or blog*.)
5.      Keeps your head in the game

There's something to be said for writing your thoughts down, as opposed to verbalizing them or keeping them in your head.
You know things that others don't. Why would you want to keep those things inside of you?
Do you have an idea that potential customers/clients can put to good use right away? Share it through a blog post. Do you have some opinions about your industry…and what needs to be changed to make it even better? Consider sharing those opinions on your blog.
Having an active blog keeps your head in the game-your game…your industry.
Thousands of articles…blog posts…have been written over the years on the importance of having a blog. If you don't have one yet, what are you waiting for?
No more excuses, here's your chance to OWN a blog!
We've put together a ONE-TIME offer for naijapreneur subscribers this Christmas season. You can get an unusually crafted blog just like www.naijapreneur.com at 50% discount for the ridiculous price of N25,000 [$165] – this offer ends on Christmas day, don't do business in 2014 like you did in 2013 click here to order now!
You are going to need help to build your business, there are two ways to go about this; you can hire people on full time basis [employees] or you can get external help [outsourcing].
For many entrepreneurs, knowing when to hire full time workers is a no brainer, but knowing when to get external help is where the problem lies.
So in this unusual article, Stephan is going to outline some vital questions you need to ask and answer to help you know when to outsource or not.
Take it away Stephan!
What Is Outsourcing?

Before we begin, let's be clear on what exactly outsourcing means:
Outsourcing can essentially be defined as the transfer or contracting of a company's internal business related processes out to a third party of some kind.
The processes mentioned could be of any kind and the third party could also consist of anything from telecommuting freelancers or specialized third party companies that offer specific outsourced services.
Also, outsourcing does not automatically mean hiring business processes to laborers or companies in the developing world; it could just as easily involve other domestic companies, often in the same state or city. The overseas component of outsourcing can in fact be specifically be called "offshoring" in order to distinguish slightly between the third parties hired.
When Should You Outsource?
So, back to the question: when should your company outsource its key business processes? As your company grows, you know you need to outsource a business process or task when the cost of getting it done in-house exceeds the cost of getting it done externally. The cost being referred to here is both in cash and in time.
For example, the work involved with setting up software, processes and trained employees to run something like a sales process or company accounting systems can become quite high and higher still with company growth.
Outsourcing can dramatically offset this cost factor because instead of doing any of your own process development work, you are just going to pay a fixed service fee for a third party specialist with an existing service infrastructure to handle all the details of the business process you've specifically outsourced to them.
This will not only cost you less immediately, it will also cost you less down the road in terms of reduced software or equipment maintenance costs and much cheaper as you scale your business.
In essence, there is a basic calculation you can perform in order to see when outsourcing might be a good idea:
Simply analyze the per customer cost comparison between delivering a product or service yourself and delivering it by outsourcing sales from companies like Acquirent.com or other processes within your company;
factor in things like equipment purchasing cost, training costs, implementation time (multiply your or your employees average hourly earnings by the time it would take them to fulfill a given process) and maintenance.
If your results indicate that doing something like outsourcing sales, IT or accounting would be cheaper through an outsourcing firm, then you should go for the cost savings.
Additional Factors to Consider
Moving beyond the above questions of simple cost and expense, you also need to consider some other important factors that should go into your decision making about when and what to outsource.
Ask the following strategic questions and run through their consequences carefully before any specific outsourcing decision is made:
Is the activity or task that you're thinking of outsourcing a key process that directly affects the primary service or product that your company offers?  
If it is, then you should absolutely keep it in-house in order to maintain a strong and knowledgeable competitive edge over others in terms of service/product quality. And if the task is not a key component of product or service development, then yes, you should outsource it, so you can focus more intensely on the core tasks of essential product and service development.
For example, outsourcing sales processes within your company is an excellent way to save time and money on repetitive mechanical tasks since sales is a secondary task that comes after your main product (service development and delivery).
Yet while sales might be outsourced, you should not try to outsource the development and design of something like a software package that you plan on selling, since it's a core part of your Intellectual Property and product knowledge advantage.
Will keeping a process in-house give you a competitive advantage?
This question is somewhat similar to the previous one above; if keeping a certain auxiliary part of your operations in-house costs more than it gains you in terms of needed control and knowledge, then why do it?
A software development company probably doesn't need to develop its own entirely internal accounting processes, and if your company sells something like consumer electronics or children's toys, then you probably don't need to develop your own internal sales management process.
Is one of your In-house processes a commodity?
By commodity we refer to a process that can easily be outsourced and served by comprehensive existing specialized providers or even software systems which are designed to handle exactly that sort of thing efficiently and quickly.
If any part of your business isn't a key competitive advantage, then this fits the definition of a commodity, so just outsource it and save yourself a lot of headache.
Great examples of non-core commodity processes are;
sales,
accounting and
payroll systems maintenance.
All of these can usually be outsourced easily.
Is the Process likely to be done often?
If you occasionally need to handle certain tasks in your business that aren't needed frequently enough to justify a whole internal training process or tools purchase, then you should also outsource these tasks to more specialized, professional people in order to guarantee a higher quality of work per task. Trying to do complex but not frequently occurring work yourself is more likely than not going to be a waste of resources and time.
Conclusion
You should only outsource when;
The cost of getting it done in-house is MORE than the cost of getting it done externally.
The task or business process is NOT directly linked to the product or service your company offers.
The task or business process is NOT part of what gives your company a competitive advantage.
The task or business process is NOT done frequently.
About The Author
Stephan Jukic is a freelance writer who generally covers a variety of subjects relating to the latest changes in white hat SEO, marketing, marketing tech and brand promotion. He also loves to read and write about subjects as varied as the idea of a location-free business, portable business management, and strategic marketing and advertising tactics. When he's not busy writing or consulting, he spends his days enjoying life's adventures either in Canada or Mexico. Connect with Stephan on Google+ and LinkedIn.
Unusual entrepreneurs will always depend on other people to help them in their quest to change the world and profit from purpose. Top on the list are employees.
Regardless of how talented or passionate you are as an entrepreneur, it's pretty obvious you can't succeed all by yourself!
To build the company of your dreams, you need a team of exceptional people. But what makes an exceptional employee? That's the subject matter of this unusual article.
What Makes An Exceptional Employee?
An exceptional employee is more than someone who fits the job description. Finding this person is critical since hiring the wrong person can cost thousands of dollars in compensation, time and training.
It is worth the time and effort to truly learn about a person's character before hiring. Here are some character traits to evaluate.
1. Qualified.
First, a new hire should be qualified for the job. Does the candidate have the education and skills required for the position? Does he or she have any experience doing this type of work?
2. Motivated.
Will the candidate find ways to complete challenging tasks? Is the candidate creative? Is he or she willing to learn and grow in order to advance? Look for candidates who are excited to work for you. Qualifying candidates should have a strong work ethic and a positive attitude.
A great way to assess motivation is to propose three projects and have the candidate list the projects in the order that they would prefer to work on them. Discuss the order of the projects and how and why the candidates chose this order. This information will be enlightening.
3. Culturally Fit.
New hires need to fit in with the culture of the company. Sometimes this quality is as important as a candidate's qualifications. Candidates who are difficult to get along with sometimes disrupt the flow of productivity by introducing discontent among coworkers. Look for candidates who can communicate friendly with coworkers, customers and management.
4 Reasons Why You Need Employees Who Fit Into The Company's Culture
1. A good cultural fit can also be a good anti-stress option. A lot of people suffer, badly, from workplace cultures where they really don't fit. It's like taking a size 10 shoe and wearing a size 4. I've done that myself far too many times, and it's not a lot of fun.

2. The workplace culture is a major driver of workplace relationships. A good fit means good relationships. That is absolutely crucial in high pressure jobs and where interdependence creates a real need for good working relationships.

3. Bad cultural fits can cause major problems. There's an interesting statistic floating around the US which says that 30% of US employees will at some time or other sue their employers, and that 70% of them win their cases. Bad cultural fits? Yes, and often in multiple ways.

4. Many workplace environments, particularly business units, need people who can work together well, often for long hours. The cultural fit is a peacekeeper in a place where it's very much needed.
One way to gauge whether a candidate will fit in is to evaluate his or her definition of success. If it fits with your company's culture, you may have a match.
Ask these two questions for insight:
What does the word "success" mean?
How have you tried to achieve success?
Candidates inevitably reveal their inner value structure. If their values fit in your company's vision, that is good news. Other candidates will answer the question by responding, "I do not know. I have never thought about that," which is all the answer you need.
4. Dedicated.
Hiring is expensive, so you do not want to hire someone who is just passing through. You want to hire someone who will help you build your business. So evaluate each candidate's work experience. How frequently does the candidate change jobs? Do not let the resume speak for itself, however. Ask candidates about questionable track records. Listen and take notes. When you call his or her references, compare notes.
5. Ethical.
You want to hire an honest, ethical employee. This character trait is critically important. Follow up on references, but dig deeper and go beyond those listed on the resume. Learn the names of and speak to additional coworkers, supervisors and even former professors. Looking beyond the listed references gives you a bigger picture.
6. Open to the offer.
Body language and facial expressions may be more revealing than words when you discuss salary and benefits. If the candidate is uncomfortable with the benefit package, he or she may not be a good fit. In fact, you could waste precious time training this person only to see her walk away when a better opportunity knocks.
A new employee's qualifications are important. However, businesses need to look beyond technicalities. Employers who look deeper into a candidate's character are more likely to find someone who will not only do the job but do it enthusiastically.
About the Author

Carl is a businessman who is knowledgeable of all things business development. He frequently blogs about ways business owners can better manage their staff to increase their motivation levels. He also works for Motivo Performance Group in Houston.