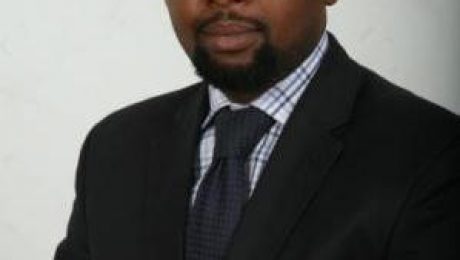 In this edition of the unusual entrepreneur interviews, ex-banker Ernest Umeike after losing his job finally decides it's time to take on the entrepreneur's journey.
In this interview, he shared with us why he decided to launch his startup; PushandStart – a crowdfunding platform. He also takes us behind the scenes on;
How to define a price for your product/service,
The crucial difference between a business idea and a business opportunity,
The essential role mentors play in the life of every entrepreneur
The importance of networking and research
And many more…
What are you waiting for?
Start digging in!
Interview Questions Part One
ENTREPRENEURSHIP: Awakening the Spirit of business
1.      Can you please tell us a little about yourself and your business? What do you do?, how do you do it?, why do you do it and who do you do it for?
My name is Ernest Umeike; I am ex banker who has taken a plunge into the interesting world of entrepreneurship. My firm Bellerophon Corp recently launched an equity crowdfunding platform, www.pushandstart.com. We are creating an avenue for entrepreneurs to pitch their ideas to potential investors while receiving the added benefit of meeting mentors and professional service providers. While working on a project we had problems with financing and marketing, we discovered we were not alone and decided to feel that niche. A melting pot for all players in the African entrepreneurship ecosystem.
2.     How would you describe your entrepreneurial journey into the world of business? Where there any key incidents or life changing events that inspired your decision to become an entrepreneur?
Entrepreneurship is the road less travelled and that is because it is riddled with challenges. I probably may not have ventured had I not lost my bank job but it is a decision I do not regret.
3.      When you started out in business, what specific idea, purpose or vision was your key driving force?
I initially wanted to go into the hospitality business and open a bar. I eventually settled for what I really know and have experience in –Finance. At Bellerophon we want to enhance financial awareness amongst entrepreneurs, make the investor community more likely to invest in startups, create a new type of investor, and help entrepreneurs meet mentors. We believe this is the jab in the arm the African economy needs, especially with mentors helping entrepreneurs take the step with less apprehension and needed encouragement.
4.     What is your take on the general notion that entrepreneurs should build a business around what they naturally love to do?
Passion is an essential part of being involved in any venture. That said, we may not really know what we love to do if we have not tried it before. I feel that love for a business endeavour cannot surpass the knowledge of the endeavour. Anyone seeking to be an entrepreneur needs to be ready to seize the opportunities that come by but also being ready to commit themselves fully to make it work and knowing what they are doing really helps.
5.        What is your personal life mission as an entrepreneur? That is; what contributions do you want to make with your life or what would you like to be remembered for as an entrepreneur through the businesses you create when you die?
I would like to be remembered for having done my part in making Africa's economy a bit more liberalized and sophisticated. That would make me glad.
6.     What would you describe as the purpose of entrepreneurship? That is; what role do entrepreneurs play in the world?
Entrepreneurship innovates. Entrepreneurs help us find new solutions for our everyday problems. That helps societies evolve as we change our habits and find new ways of living. Entrepreneurs also create employment, affording people who aren't entrepreneurs a livelihood. Entrepreneurs also help expanding economies. Creating different avenues for wealth creation makes an economy more sophisticated and productive.
Interview Questions Part Two
STRATEGY: The unusual execution of business best practices
7.    How do you identify business opportunities and what metrics do you use to measure their viability?
The first step is to differentiate a business idea from a business opportunity. A business idea is a concept an entrepreneur thinks up which may be used to generate revenue. The business opportunity is more tangible as it is comes up from researching the idea and discovering its viability as a source of revenue. It is important to engage the market before you put a product out.
This lets you know exactly if there is a need to feed, identify the potential customers and the size of the market and more importantly if anyone will pay for the product. Then you will also need to ascertain the competition you have and how they will impact on your own product. If you get positive feedback it is the first step to knowing if the business will be profitable.
8.     Do you have mentors, business coach or external consultants that you work closely with to grow yourself and your business? If yes, to what extent would you describe their impact on your business? If no, are there any particular reasons?
Experience is the best teacher but one needs not experience everything. In my entrepreneurial adventure I have come to see the importance of mentors. Years of interaction and advice from colleagues and supervisors while working in the Financial Sector have proved indispensable.
My mum has also played an important role as well because she has always been involved in one business or the other and has garnered some important experiences over the years.
Fellow entrepreneurs have also been mentors as they have opened up on their challenges and triumphs which have been indispensable as well. On www.pushandstart.com we have made it possible for entrepreneurs to interact with mentors. We know this will be indispensable to them as well.
9.     How do you strategically use your time as an entrepreneur? What key activities would you recommend entrepreneurs use their time for?
Two things are important — networking and research. Networking helps put you in the loop, puts your idea out there and helps you get the all important independent opinion. Research must be taken seriously. Every entrepreneur must realize that every idea must be fine tuned before it becomes a product and research will improve the product of that idea as innovation stems from constant research and development.
10.     How do you generate profitable customers for your business? What unusual approaches do you adopt for marketing your products/services?
As a startup on a limited budget marketing has to be unusual. Therefore, it is important to know your customer – know what the customer wants, where he lives and understand his thinking as well. Social media is a veritable tool with platforms like Facebook and Twitter. I also use word of mouth while attending events and everywhere I go. Marketing is all about engagement.
Of recent I learnt an important maxim from Lean Startup Machine – every customer has a problem and every problem has a solution. Not every solution has a problem and not every problem has a customer. This is at the back of my mind all the time. On www.pushandstart.com we offer a multi-sided market where entrepreneurs, investors and professional service providers will interact.
This benefits the entrepreneurs need for testing his product and makes getting professional services easy which benefits service provider. Investors can also gauge the acceptability of a business they are interested in. This interaction profits everyone including the mentors who also provide the entrepreneurs with advice and support.
11.      Many entrepreneurs complain about not succeeding in business due to lack of adequate funding, what is your take on this matter and how do you cope with funding issues in your business?
Lack of funding is probably the biggest obstacle to the growth of entrepreneurship globally. Traditional financing has always shied away from startups and the few that are brave enough to invest may end up taking a large chunk of the business thereby wresting control from the entrepreneur. With www.pushandstart.com, we intend to bridge the funding gap for entrepreneurs by attracting them to a new type of investor, who will receive a fixed equity for any investment in their business, The equity creates a joint commitment by entrepreneur and investor to make the business succeed. The entrepreneur keeps the majority stake and gets the funding needed to take the business to the next level.
12.      When starting out a new business, who are the likely possible partners or professional service providers you would recommend every entrepreneur work with?
Ideally a business with two co-founders would be my recommendation but many entrepreneurs have what it takes to go it alone. Technical knowledge of the business would be ideal no matter the situation. I have observed a low level of financial awareness amongst entrepreneurs and I would recommend an accountant to assist with bookkeeping and audit. Prudence and good record keeping are two habits any successful business must form from the onset. A lawyer is also important when handling incorporation and regulatory issues. Mentors are also important as they provide indispensable advice and assistance when challenges and pitfalls come up.
13.     The pricing of products/services is always an issue for entrepreneurs, what unusual approach do you take when it comes to pricing?
An entrepreneur must ensure that his business has revenue. Revenue comes from sales, which are determined by price. Pricing is influenced by many factors;
Competition– the entrepreneur must ensure he does not get priced out of the market.
Locality– The business' location also influences the price- very cheap services do not get patronage in an upscale neighbourhood.
Market positioning – also determines price, for instance, if the product is a fast moving consumer good, a premium service or even a "freemium" service.
Flexibility in pricing is also essential, as a means of maximizing profit. Taking into consideration demand and supply, timing and the season while keeping an eye on the competition, an entrepreneur will increase his revenue by pricing dynamically.
Interview Questions Part Three
MISCELLANEOUS: Resourceful Recommendations, tools, books, and ideas for entrepreneurs
14.     Since you became an entrepreneur – someone who solves problems for people profitably; what has been your most outstanding accomplishments in the context of business?
Bellerophon grows steadily as everyday passes. As one of the winners of the inaugural YOUWIN competition, it gave a sense of accomplishment that has inspired the zeal to keep going. With www.pushandstart.com I hope to reach new heights with other entrepreneurs
15.     What would you describe as your major setbacks and what lessons did you pick from them?
Business comes with many challenges and setbacks. I would say that the inability to build the personal finance management app, we had developed into a profitable business was a bitter pill. It had taken a lot of effort and zeal. This taught me that passion may be important but it takes a lot more to create a complete product and take it through to marketing and eventual market acceptance
16.     Where there any particular questions you expected me to ask that is beneficial to entrepreneurs and I didn't? Kindly share with us such questions and their relevant answers here.
These questions were fine. Many thanks for the opportunity to speak to you.
Your Turn
I'm so convinced you had more than you asked for in this interview. But just in case, he missed out something, what more would you like to know about the unusual Ernest Umeike?
You can ask him further questions below in the comment section and I will be sure that you will get an answer directly from him.
Also, what did you learn from this unusual entrepreneur? What lessons, what philosophy of his strike you the most? What strategies did you pick up from him?
Ernest has shared his unusual story with you, now is time to hear from you. Can't wait to hear what you have to say!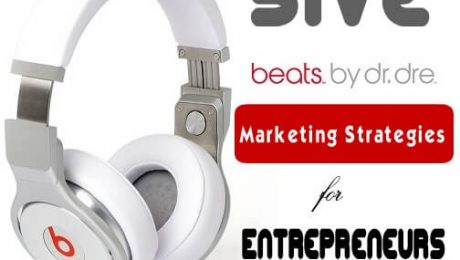 Not often do you get to see a brand quickly become a global phenomenon as the beats by Dr. Dre brand.
Since it launched in 2008, the Beats by Dr. Dre brand has risen to a 53% share of the global headphones market.
Also, the current news about Apple's proposed 3.2 billion dollar acquisition further confirms the magnitude of the brand.
In my typical entrepreneurial style, I decided to dig deeper amidst the ongoing buzz to uncover the behind-the-scene secrets of this powerful brand in order to help you apply them to your business and hopefully achieve similar results.
Enjoy!
How To Create A Global Brand Like Beats by Dr. Dre
Below are 5 powerful marketing strategies deployed by Dr. Dre and his founding partner, Jimmy Iovine that helped them create a global brand.

1.  Know Your Customer
The very obvious marketing lesson you can learn as an entrepreneur from the Beats by Dr. Dre brand is to thoroughly understand your target market.
Unlike other already existing headphones in the market, beats by Dr. Dre headphone was created for not just music lovers, but for a particular kind of music lovers, in this case, hip-hop music lovers.
From the outset, the sound engineering that was used to create the headphones was fine tuned using 50 Cents "In Da Club" track. This clearly defined the target market the product was being created for –the hip-hop music community.
"We wanted to recreate that excitement of being in the studio. That's why people listen."

-Jimmy Iovine, Co-founder
This deep knowledge of their customers has been the critical winning difference for the brand right from the very beginning. From the choice of product name "beats" to the choice of co-founders "Dr. Dre", and Jimmy Iovine, everything about the product screams hip-hop.
Dr. Dre is an icon in the hip-hop community producing great beats for artistes such as; SnoopDogg, 50 Cent, The Game, Kendrick Lamar, Eminem and Mary J. Blige. When it comes to music production, he is regarded as a perfectionist.
Jimmy Iovine on the other hand founded a record label exclusively for hip-hop called Interscope. The label's current artists include Eminem, The Black Eyed Peas, Fergie, Phillip Phillips, Lana del Rey, Kendrick Lamar, Lady Gaga, Dr. Dre, Timbaland, Robin Thicke, Madonna, Schoolboy Q, OneRepublic, Will.i.am, Imagine Dragons and many more.
All these put together obviously reinforces their deep rooted knowledge and presence in the hip-hop music community which eventually helped them to create an innovative headphone. The whole brand was built on pop culture!
To learn more about how to know your customers, I strongly recommend you take this free online Entrepreneurship 101 course by MIT.
2.  Differentiate Your Offering
The beats by Dr. Dre headphones weren't designed only for sound; they add something extra that clearly made them stand out from all the existing alternatives.
They didn't just sound better, they looked "cooler". Compared to all the already existing ones, they were designed to be a fashion statement more than just another consumer gadget. Having a Beats by Dr. Dre headphone wasn't for listening to music alone, it was a fashion accessory.
This clear differentiation is also rooted in their deep knowledge of their target customers, the hip-hop community. They know that this market segment cared about their looks as much as they cared about great sounds. Combining these two powerful value propositions, gave the brand an irresistible appeal.
They wanted to make headphones cool, here's how one of the Co-founders, Jimmy Iovine puts it;
"Apple," he says, "was selling $400 iPods with $1 earbuds. They're making a beautiful white object with all the music in the world in it. I'm going to make a beautiful black object that will play it back."
3.  Don't Sell Features, Sell Benefits
The world's most successful brands do one thing that clearly drives their success and that one thing is this; they don't sell you their products/services, they sell you something else entirely. They sell you value.
I refer to this unusual strategy as Value Proposition Marketing. And I am working on an unusual article and follow-up seminar that will spell out how to apply this strategy in your business.
What's Value Proposition Marketing?
The idea is very simple; people don't buy what's in your product/service, they buy what it can do for them. So rather than boring your prospective customers with all the wonderful things about your product/service, just focus on highlighting all that it can do for them logically [reason] and psychologically [feeling].
That's what the beats by Dr. Dre headphone makers did. They didn't bother themselves about highlighting the special technology used in engineering the product nor did they bother themselves about the design of the product.
In fact, they went against the advice of the initial manufacturers, Monster Cable who told them to market the product by emphasizing the features side of the product. Instead, Jimmy Iovine and Dr. Dre launched the brand using music videos and celebrity endorsements.
To communicate the logical benefit [reason] of the product, all they needed to do was to include the suffix "by Dr. Dre" on the brand name. Leveraging on his track record as a legendary music producer, with his rich deep bass trademark, you need not be told the headphone was powered by and for sound.
Here's what the Doctor himself has to say:
"When I'm making a track I'm trying to capture the sound that makes me go 'now THAT's the shit! And I want that reaction from everybody who hears it. I spend a lot of time in the studio listening to my music through headphones…with Beats, people are finally going to hear it the way they should: the way I do."
And to communicate the psychological benefit [feeling] of the product, the headphones appeared in major music videos and were worn by major hip-hop stars as fashion accessories that really made them look "cool".
Here's how Jimmy Iovine puts it;
"Dre and I decided to market this product just like it was Tupac or U2 or Guns N' Roses."
4.  Forget About Price, Compete On Value
In the wake of the recession in 2008, the beats by Dr. Dre headphones launched into the consumer electronics market selling for $400 clearly defying the laws of economics!
The existing market alternatives sold for $20.
So what was the secret?
The brains behind the brand didn't position the brand as another consumer electronics product; this would have reduced it to a mere commodity. Rather, they positioned it as something more because of the value proposition marketing they had strategically developed.
When people bought beats by Dr. Dre, they didn't see themselves paying for a headphone, which is what they usually perceived the competing brands as, rather, they see themselves as paying for "class".
Using what celebrities use not only makes you cool, it makes you proud. You suddenly perceive yourself as being among the exclusive group of people who use the brand. In other words, you are buying a membership into a VIP club.
This is the same strategy at work in Apple. All Apple products/services are engineered not for everyone, but for the unusual ones. They don't hide this fact; they clearly state it in their popular slogan "Think Different".
Now you probably understand why they are interested in buying over the Beats by Dr. Dre brand. It's simple, great minds think alike and like attracts like!
5.  Diversification
They didn't stop their mission to make music sound as it should with just headphones, they went further.
They took their Beats by Dr. Dre sound technology into HP computers; into Chrysler 300s, Dodge Chargers, and Fiat 500s (all owned by Chrysler), and sold a majority stake in the company in exchange for a $300 million investment by smartphone manufacturer HTC (although Dr. Dre later bought back $150 million worth of the shares).
In July, Beats Electronics acquired the MOG subscription digital music service, adding content to its burgeoning business. This they cleverly called Beats Music – the first streaming music service delivering contextually and culturally relevant playlists, personalized for each user, by real music experts.
Conclusion
These 5 marketing strategies helped two music icons create a powerful global brand, they can help you too if you master them and apply them in your business.
Their success story is a testament to the fact that great products alone don't sell themselves without accompanied by great marketing.
What sayeth thou?
Speak your mind in the comments section!