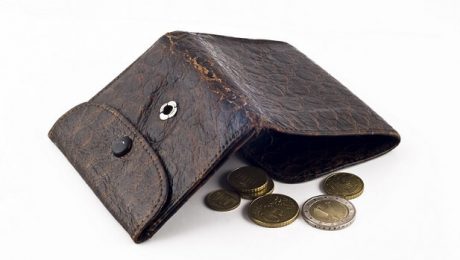 When I created this site naijapreneur, it was my dream to make it the #1 go to business resource for unusual entrepreneurs. If I was going to make this dream a reality, then I couldn't do it all by myself, I definitely needed some vision partners.
Over the 3 years that naijapreneur has been in existence, I have been searching for this vision partners who would come on board as naijapreneur faculty members to dish out unusual articles in their various fields of business expertise.
It's taken a long time, but I never stopped searching and today I am glad to inform you that the search was all worth it. I've found one of the vision partners I need to become one of naijapreneur faculty members, her name is Folakemi Fadahunsi, she's a financial strategy consultant and she will be dishing out unusual articles on business finance.
From now on, once or twice monthly, you will be hearing from her on naijapreneur. As you will soon learn, she's a veteran in her field with over Twelve (12) years experience in auditing, risk management, financial & management accounting, and financial consulting. She has worked with high profile consulting organizations such as KPMG and was a former financial consultant to GlaxoSmithKline.
Without further ado, fellow unusual entrepreneur, here's Folakemi's first guest appearance on naijapreneur with this unusual article, enjoy!
How To Save Your Business From Self-Inflicted Financial Crisis
The importance of proper record keeping to the successful management of a small business cannot be overemphasized. As a matter of fact, without proper financial management processes and practices in place in your business, you are inevitably heading towards a self-inflicted financial crisis.
I often say this to my training participants:
'When you pretend to do business without keeping proper records, it's just a hobby, not a business.'
Why do I say that?
It's only a matter of time before there will be problems in that business. The business will run out of cash. You will likely over-spend and on the wrong things too. You have absolutely no realistic information to make any meaningful decision, so anything and everything can easily go wrong.
Besides, who will take you seriously? No bank, investor, supplier or even customers will take you seriously. (Some corporate customers ask for Tax Clearance Certificate, Cash Flow Statement etc, before they sign you up as a supplier or service provider). So, are you really running a business or simply practicing a hobby?
Need I say more?
Ok, here's more!
The Business Importance Of Keeping Good Financial Records
 Here are 3 key importances of keeping good records;
1.  Price your product accurately:
 Small business owners often ask me how much I think they should charge for their products/services. This is especially common to service providers, especially consultants. The easy answer is, let me have a look at your records so far, with answers to a few other questions here and there I can give you a fair idea of how much it costs you to deliver that service.
And if you know how much it costs to deliver the product/service, then you can decide on how much you should be charging your customers. The typical answer I get is:
'Actually, you know, what I'm really trying to say is that, I didn't really record everything I spent,… but I can tell you, it's all in my head.'
2.   Know if you're making or losing money:
In general and on specific products: Can you in all sincerity tell me how much profit or loss you have made in the last six (6) months? Do you know if you are making profit on only one product and making losses on all the others? Do you know if only two of your customers are contributing 80% of your sales?
Most small business owners cannot. It is really alarming. Success in business is a choice not an accident. Success is deliberate. Deliberate record keeping contributes to deliberate business success. If you truly want to succeed in business, there are no two ways about it, it's either you keep records or you keep records.
Small businesses owners make a lot of costly mistakes all year round, some of which can be avoided with proper book keeping and management accounting. Consider a business that was set up to supply bottled water and dispenser water to offices in Victoria Island Lagos. The business owner has assumed that since he supplies more of the dispenser water, then most of his profits should come from it.
However a close analysis of the records could show that there is actually more profit from the regular bottled water, possibly because the profit margin is higher. If he decides to stop supplying the regular bottled water he will be making a wrong decision. The business may not be financially sustainable. All because of a wrong decision, this can be avoided.
3.   Know your cash flow — short and long term:
Proper record keeping is required in order to prepare realistic cash flow forecasts. See 'How to manage Your Cash Flow.
Work with bankers: You want a bank to finance your business but you don't have any records? Don't embarrass yourself. You need to get your records straight.
Tax purposes: how do you ensure that you are not over-charged in terms of taxes? Keep a proper record, that's your only proof of what has been happening in your business.
Financial Record Keeping Made Easy For Entrepreneurs

 Follow these two easy steps to keeping good records;
Record money received from Sales (Income):
 The easiest way to do this is to use two (2) forms:
Invoice: Issue an invoice to every customer that buys from you, whether they have paid or not.
Receipt: Issue a receipt to every customer that pays, for the exact amount that they have paid
If you follow these two steps you would be able to track how much sales you have made, how much money you have received, who owes you and how much they owe.
2.  Record money spent (expenses):
All money going out of your business should be recorded as follows:
Cheque Payment Voucher: Use this to record all expenses you pay for with a cheque, including salaries and withdrawals by the business owner. This assumes that you have a bank account for your business.
Petty Cash Voucher: Use this to record all expenses you pay for by cash.
Conclusion
To every business owner or entrepreneur, having good financial management skills is not only going to save your business from self-inflicted financial crisis, but can also prove to become a strong competitive advantage. The tips offered above are just a tip of the iceberg, there's still more to keeping good records and having strong financial management practices in your business.
So what's my candid advice?
Register for my financial management training for entrepreneurs which is coming up on Wednesday the 26th of June, 2013. It's a power-packed session for business owners where I will be digging in on how to use strong financial management practices to grow your business. To learn more about the training, click here.
Tito's Note… Exclusive discount PLUS Unusual bonus for ONLY naijapreneur subscribers!
I have been able to strike an exclusive deal for you with Folakemi, the financial management training for entrepreneurs normally costs N25,000 [$157].
Now here's the interesting part, for all naijapreneur subscribers, you can attend this training for N15,000 [$94] –that's an exclusive discount of 40%!
And that's not all, in addition, you also get a one-on-one financial consulting session for 1hour with Folakemi where you can discuss with her the financial challenges you are facing in your business!
The training comes up next week Wednesday, so you have less than 10 days to claim this extra-ordinary offer. Here's What To Do Next….click here to register!
PS.
This is part of my upcoming birthday presents to you, one gone, two more to go, stay tuned!
About the Author

Folakemi Fadahunsi is a financial strategy consultant that's passionate about helping entrepreneurs develop strong financial processes and practices that will enable them access funding. She is the principal consultant at Purssion Limited.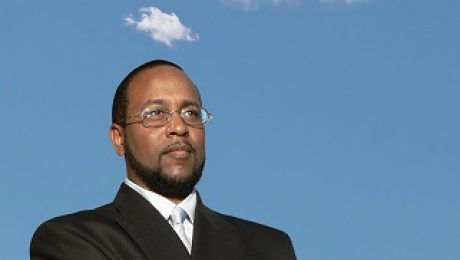 In my previous post, I talked about the second most read and most searched for topic on naijapreneur —branding.
In today's unusual article, I will be talking about the first most read and most searched for topic on naijapreneur —business failure.
Repeatedly, from studying the naijapreneur's Google analytics, the most recurring search engine terms or phrases that bring in the most traffic from search engines to the site is related to business failure, entrepreneurship failure, why entrepreneurs fail, causes of business failure, signs of business failure and many more.
I never knew this fact until I started this blog, it turns out that the greatest fear of an entrepreneur is the fear of failure. Entrepreneurs fear that what they've built is going to look lame to others.
They fear that all the countless hours they've spent working on a project won't pay off. They fear that it's time to go back to the drawing board, yet again!
In this unusual article, I want to take a deeper look into some of these entrepreneurial fears and offer some useful ideas on how to deal with them.
9 Common Fears Faced By Entrepreneurs
If you've been an entrepreneur for some time now or aspiring to be one anytime soon, then you would be familiar with the following common entrepreneurial fears;
The first obvious fear of an entrepreneur is the fear of starting. You've got a great business idea, you've discussed with a couple of people and they think it's viable, you've done some form of market research and you can see some market potentials and now it's time to start.
But you find yourself delaying, procrastinating, and over analyzing. Rather than actually starting your business, you are still stuck planning your business. This is the first fear that every entrepreneur faces, it's the fear of starting.
The whole business idea is so cool on paper that you become so afraid it will be different when launched in reality. You are afraid things won't go according to plan. You are afraid this is too good to be true. You are afraid something might go wrong. And trust me; it certainly will be a whole lot different in reality. So yes your fear of starting is a valid fear. It is real.
Another common fear entrepreneurs face is the fear of the unknown. As an entrepreneur one thing that is guaranteed on this unusual journey is that nothing is guaranteed. On this path, there are no guarantees, nothing is certain!
This is the most disturbing fear of being an entrepreneur and even the successful entrepreneurs still nurture this fear. Any business can go up in flames anytime any day. That you are big or successful doesn't protect you from this fear, the future is unpredictable.
Your best selling product can suddenly be knocked out of the market by a competition. Your most profitable client can run out of business or switch to another seller. A disruptive technology can wipe out your entire business model. And the scariest of all fear of the unknown is an economic depression or a natural disaster.
In business as well as in life, the only constant thing is change and this change can either be positive or negative. The disturbing truth is that no one is guaranteed of the kind of change that lies in stock for them in the nearest future. So again, this fear is a very valid one. It's so ok to be afraid of the future. Why? Because it's unknown!
One of the challenges of starting and running a business is funding. To tackle this problem, entrepreneurs seek for funds from several sources; some internal from family and friends and others external from investors and banks. These borrowed funds can be very scary for entrepreneurs especially when you find out that the ones you had previously borrowed are still yet unpaid.
Another financial fear peculiar to entrepreneurs is the fear of not paying the bills. This is especially peculiar to entrepreneurs who had to leave the corporate world to be their own bosses. Having left the comfort of regular paychecks, the reality of not having enough money to cover living expenses and also business expenses can be a paralyzing.
Again, these two financial fears are very valid. It's ok to be afraid of the debts that are hanging on your head and it's totally human to be scared of being broke!
At some point in your entrepreneurial journey, if not at the early stage, you will need to get other people on board. For most startup entrepreneurs, the first person to get on board is a business partner or a co-founder as it's popularly called. This brings us to another kind of fear entrepreneurs face, the fear of choosing a wrong business partner or co-founder.
A business partner or co-founder can make or break your business. Choosing the wrong partner can put a limit on the progress of your business and choosing the right partner can position your business to unlimited heights. So yes, it's not out of place to have this fear.
Fear Of Being Your Own Boss:
For first time entrepreneurs just out of the corporate world who have been used to working in a structured environment, the first fear they experience as entrepreneurs is the fear of being their own boss. You've been used to following a script created by your boss, now it's your turn to create the scripts and this alone can be very scary especially for first time entrepreneurs.
According to Psychologist, Dr. Colleen Long;
 "Working for yourself is both the best and worst part of being an entrepreneur. No one's going to tell you what to do. The days can pass you by and you haven't really done anything because there's no one giving you the framework for what to do."
Fear Of Too Much Workload:
Contrary to what many people think, entrepreneurs don't have less workload than employees, as a matter of fact they have more workloads. And this can be very scary to those switching from the corporate world.
On this unusual journey, there are no nine-to-fives; you have a 24hours working schedule. As most entrepreneurs would attest to, you even work in your sleep. So yes, when you think about the workload, it's totally healthy to be afraid. Why? Because entrepreneurship is very demanding. It's not for the lazy bones!
You would think its only overload that can scare you as an entrepreneur, how about boredom? This is one of the fears associated with running your business on a day-to-day basis. It gets to a certain point where there's nothing exciting about your business and boredom starts to set in. You start to lose the initial passion and drive that you had in the early days of the business. Everything begins to seem like a routine.
Oh yes, this can be very scary. And the most people susceptible to this fear are serial entrepreneurs who enjoy starting up businesses rather than running businesses. It's the adrenaline rush of the startup phase that interests them rather than the structured processes of running a business.
If you feel this fear, this is a good indication that you should get a complementary partner or manager early on in the business who can continue when you run out of steam. Another indication of this fear is the fact that you should check yourself and be sincere with yourself; do you really have passion for the business you are about to start? Or the business you are currently into? You can only get bored of something you don't love doing. So watch it!
Now to the biggest of them all, the fear of outright failure. All of the fears outlined above one way or the other is summed up in this one fear alone. The statistics are so terrifying of the number of businesses that fail yearly. This is one of the reasons I get so much search traffics on this topic because people are searching for answers on how to become the few who make it through without failing.
I left this point last because it's one entrepreneurial fear that many rarely talk about. Besides failure, another fear entrepreneurs nurse is the fear of success; what if we become so successful that everything begins to fall apart because of our inability to meet?
Success can kill as well as failure. Becoming too big too fast is one sign of success destroying your business. So yes, it's not just failure you should be afraid of, you should equally be afraid of succeeding too!
Conclusion
All the entrepreneurial fears outlined above are all valid, so it's ok for you to have one or more of them as you embark on this unusual journey of entrepreneurship. What is not normal is going on with these fears without seeking out ways on how to cope with them.
This will be the focus of the concluding part of this unusual article. In this post, I just wanted to expose you to the 9 common fears most entrepreneurs face in business. I hope I have been able to do much justice to this?
As always, it's possible I miss out on some of these fears, that's why this is a conversation and not an instruction. The comment section is how you participate by adding your experiences, suggestions and feedback that will further enrich the discussion.
Over to you, see you in the comment sections!