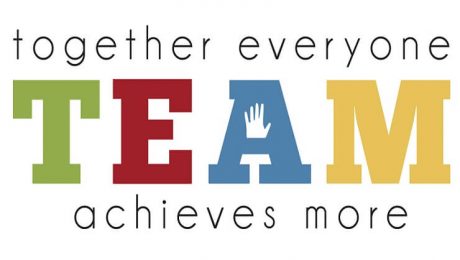 Team building is a crucial part of your success story as an entrepreneur. It is so crucial that I have personally coined up two words to better convey the importance of building a team – vision partners.
Team building is about creating vision partners for your business. You see, business is a team's sport, and only the teams with the best players win!
Very early in my entrepreneurial journey, I learnt this valuable business lesson about team building, thanks to Robert Kiyosaki.
Learning this principle about team building was such a great eye opener for me, it made me arrive at two critical decisions that have served me well as an entrepreneur.
To always be on the lookout for the best players to bring onboard.
Many entrepreneurs don't take this issue of team building very seriously. If they even do, it's often later in their entrepreneurial journey, rather than early, that they begin to consider this issue seriously.
Here's the plain truth; all other things you need in your business to make it work can't work without people. So pushing this issue of team building aside until later in your entrepreneurial journey isn't quite a smart choice.
Now is the time to begin to prioritize the need to surround yourself and your business with the best available minds, talents and skills you can find. Having them around early will make the difference between success and failure on the long run!
Debunking the #1 Myth of Team Building
Before going ahead to the 5 winning qualities of the right team players, I want to quickly debunk a prevailing myth many entrepreneurs have about team building. What's this myth?
You Need Money to Hire the Best Teams
This is often the most prevailing reason many entrepreneurs give for not building a team early enough in their entrepreneurial journey. They allow the lack of money to limit their potentials to attract the best team members.
This is one of those entrepreneurial fallacies and myths about team building that needs to be debunked. And I will give you some real life examples to validate this.
Was built by assembling the best online marketing minds Brian Clark met along his entrepreneurial journey. These were people like himself who were also passionate about building a digital media company.
All he had to do to get them onboard was to share the vision of a preferable future if they all decide to work together as a team. At the time of bringing them onboard, he didn't have any money set aside to pay as salaries for each of them. He only presented the opportunity for collaboration and left the products they would co-create to determine how much financial reward they would all get.
Through this, he was able to get such A-list online entrepreneurs such as Sonia Simone, Chris Garret, Tony Clark, Brian Gardner, Robert Bruce, and others on his team. Every one of these guys had their own businesses and was doing well by themselves. But the opportunity of working together was going to make them become greater than they could have achieved alone.
When Apple was founded by Steve Jobs, Steve Wozniak, and Ronald Wayne, they didn't have any salary structures in place to pay for the founding team members they brought onboard. The potentials of the opportunity they were introduced to presented enough motivation that inspired them to get onboard while deferring their financial compensation till later.
If Steve Jobs had let the thought of not having enough money hold him back from reaching out to get the best players onboard, Apple wouldn't have become the success story it is today. Rather, he allowed the enormity of the opportunity they were all pursuing to determine how much they all stood to gain if they all worked together to make it a success.
Mark Zuckerberg built facebook through his founding team members he assembled on campus. They comprised of his college roommates and fellow Harvard University students Eduardo Saverin, Andrew McCollum, Dustin Moskovitz, and Chris Hughes.
Just imagine how much money he had to pay them to get them onboard early on his entrepreneurial journey?
Nothing!
Again, he only shared the potentials of the opportunity they were going to all pursue together and allowed the product they would co-create determine how much they were each going to get paid when it became a success.
Money is a Factor, But NOT a Limitation of Team Building
It's a fact you do need to consider the financial reward of each vision partner you want to bring onboard, but it's not up to you. It's up to the opportunity!
When starting out, nothing can be more obvious than your inability to pay for the right vision partners. If you had the money to pay them, they wouldn't qualify as vision partners would they?
So stop trying to magnify your inability to pay, the right vision partners are already aware of this. They aren't counting on you to pay them what they know you can't afford when starting out, they are only counting on your leadership.
They realize it's up to the vision to provide the financial reward that will compensate for their contributions. What they require from you far more than you can ever afford financially is your leadership.
Much more than they believe the vision and want to pursue the opportunity together, they have to believe in your capacity as their leader to help them successfully deliver the vision. Stop focusing on your lack of money to hire the best teams, rather focus on your capacity as an entrepreneurial leader assembling a team of vision partners.
TEAM BUILDING CHECKLIST: 5 Winning Qualities of the Right VISION PARTNERS
Now that we've debunked the #1 myth of team building, it's time to talk about the 5 winning qualities of the right vision partners. These are the checklist I have used to choose my vision partners over my 10 years in business. They have served me well; I hope they do the same for you too!
They get IT
They get YOU
They get ON with it
They get THERE with you
They get READY for what's next
The first winning quality of the right vision partners is that 'they get IT'. What do I mean by 'they get IT'?
In team building, there are essentially 3 core attributes the right vision partners need to get that qualifies them to come onboard. And this is what I mean by 'they get IT'; the 'IT' here represents these core attributes;
Shared Vision
Not everyone can or should qualify to join your team of vision partners, only the right people should make the team. Its more headache trying to change the wrong person into the right person for your team than it is to diligently seek out and enlist the right person.
Remember what you are looking for is a vision partner, so having a shared vision is one of the distinguishing qualities you need to lookout. The right vision partner is someone who also shares the same vision as you the founder of the company.
He/she must also want to build a business that MATTERS.
He/she must also seek to change the world and profit from purpose as you.
He/she must also buy into the purpose, vision and mission of the company.
He/she must also be passionate about the products/services you are co-creating together.
He/she must also be passionate about the problems you are in business to solve for your target customers.
Shared Values
The second core attribute they need to get is shared values. It's difficult to build a team of vision partners with conflicting values. Your values are what dictate your intentions [thoughts], actions [activities] as well as dispositions [behaviours]. They constitute the internal codes that power your external realities.
Team building without shared values is the recipe for disaster. Why? Because you will never be able to align the thoughts, activities and behaviours of your vision partners towards achieving the shared vision of the company.
Shared values are what will determine the culture and personality of the organization. That's why your team of vision partners must;
Exemplify similar virtues.
Possess similar work ethics.
Passionate about similar ideas.
Uphold similar principles of life.
Share similar business philosophy.
Complementary Skills
The third core attribute your team of vision partners needs to get is complementary skills. The whole essence of team building is to maximize your results by amplifying your efforts. In other words, together efforts achieve more.
So you shouldn't be on the lookout for a duplicate of yourself but rather you should seek out a complement of yourself. Don't select someone that has the same skill set just like you, rather select someone that possesses the skill set that you lack.
The goal is to see your business as a big puzzle and your team of vision partners as the different pieces of the puzzle that needs to be fit together to complete the puzzle. So it doesn't quite pay to have the same skill set onboard as vision partners. You need people with complementary skills.
This is very crucial because as the business grows, each of them will then duplicate themselves by hiring more of their kinds to facilitate that specific operational function.
When it comes to team building, as I have mentioned earlier above, your fundamental role and function on the team is leadership. Your vision partners are counting on your capacity to function as an entrepreneurial leader.
They need your guidance and direction to be able to work together in co-creating the shared vision of the business. So it's absolutely important they also buy into you as the leader of the business and not just into the vision alone.
This is what I mean by 'they get YOU'.
Getting YOU is about your vision partner's unwavering believe in your capacity and the trust earned from your character as a person.
Getting YOU is about your vision partner's mutual understanding of what you are trying to accomplish through the business.
Getting YOU is about your vision partner's unwavering commitment to submit to your leadership.
Getting YOU is about your vision partner's knowledge of you, admiration for what you are trying to accomplish, and the confidence that you can deliver.
In team building, the right vision partners are master executors. They are not time wasters or eye-service workers. They are neither slothful nor deceitful. They work without supervision and don't need to be micro-managed.
This is because they first get IT and then they get YOU, so it's time to get ON with it. For them, these two winning qualities serve as the basis of their internal motivation to execute persistently. They work because they do what they love and love what they do. For them, work is play!
This is what I mean by 'they get ON with it'.
So the right vision partner is anyone you've carefully observed and repeatedly seen exhibiting the following principles of self mastery;
Being proactive – taking initiatives without being told
Beginning with the End in Mind – aligning actions with purpose
Putting First Things First – working according to priority
When it comes to team building, the right vision partners are those who are in it for the long haul. The entrepreneurial journey as I have often said is not a sprint, but a marathon. Building a business that MATTERS takes time.
So you wouldn't be doing yourself and your business any favour if you surround yourself with short term vision partners. These are the people who are only in it for the immediate gain your business brings. They are always looking for a quick exit strategy; they want to make it big and fast, and then cash out.
The right vision partners don't just get IT or get YOU or get ON with it; they also want to get THERE with you. For them, the journey is as important as the destination.
This is what I mean by 'they get THERE with you'.
Getting THERE with you is about your vision partner's commitment to the cause/vision/purpose/mission.
Getting THERE with you is about your vision partner's willingness to integrate their dreams into yours to make it bigger, better and greater.
Getting THERE with you is about your vision partner's capacity to hang on regardless of other tempting opportunities out there within their reach.
They get READY for what's next
In team building, the right vision partners don't rest on their laurels. They realize there's always more out there that needs to be done. So they are never complacent as a result of today's achievements, no. They are always ever reaching out for what's next.
One of the dangers of success is the hubris that comes with it. In his book "How the Mighty Fall", management Guru Jim Collins has this to say about the hubris born of success;
"Great enterprises can become insulated by success; accumulated momentum can carry an enterprise forward for a while, even if its leaders make poor decisions or lose discipline. The hubris born of success kicks in when people become arrogant, regarding success virtually as an entitlement and they lose sight of the true underlying factors that created success in the first place. When the rhetoric of success ("We're successful because we do these specific things") replaces penetrating understanding and insight ("We're successful because we understand why we do these specific things and under what conditions they would no longer work"), decline will very likely follow."
The right vision partners never lose sight of the underlying factors, principles and processes that makes them successful, no. They never relent on their quest to achieve their purpose despite how successful they must have come. They keep on raising the bar!
This is what I mean by 'they get READY for what's next'.
Getting READY for what's next is about your vision partner's dedication to their craft.
Getting READY for what's next is about your vision partner's discipline to keep sharpening the saw – improving themselves.
Getting READY for what's next is about your vision partner's capacity to be more and do more than has been done before.
Conclusion
Don't wait till you are big before you start choosing the right vision partners. Team building is possible for you even as a startup with no money. The potentials of your business idea and the opportunity it presents is enough compensation to get the right team onboard.
And don't forget to keep in mind these 5 winning qualities of the right vision partners;
They get IT
They get YOU
They get ON with it
They get THERE with you
They get READY for what's next
I am sure there are more to these 5 team building checklists for entrepreneurs; feel free to add your own in the comments. Thanks!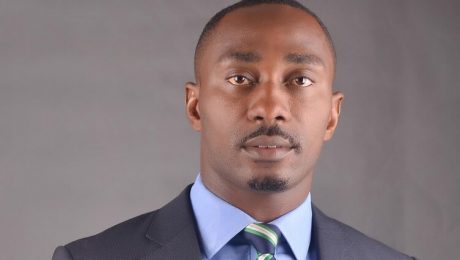 In today's edition of the Unusual Entrepreneurs Interview, I have on the hot seat one of our clients and also an entrepreneurial friend of mine; Walter Emiedafe, CEO of Sapient Vendors Ltd. We met in 2012 at a business conference and immediately bonded as like minds.
I have been trying to get him on the unusual entrepreneur interview series for over 2 years now, so when he eventually agreed to give it s a shot 2 weeks ago, I was so glad.
Walter is one of the rare unusual entrepreneurs who 'get it' and by that I mean who understands what it means to be in business and is 110% committed to paying the price of greatness. He's not your average everyday entrepreneur who wishes or dreams for things to get better in their business but sit back and does nothing.
No!
Walter is both a big dreamer and a big doer. Like I love to say; "he's a doing dreamer". And so, in this interview you will meet an unusual guy who;
Has failed over 6 times on different business ventures and yet never gave up.
Was forced into entrepreneurship earlier than he would have wanted to because of family responsibilities.
Has undertaken projects with zero capital and succeeded.
Attended an entrepreneurship training program on scholarship because he didn't allow his lack of personal funding to deter him.
Has implemented every advice ever given to him by his mentors without fail.
Understands the immense value of teamwork and the profound competitive advantage it brings to a startup.
Has a track record of 22 100% completed construction projects out of 25 projects contracted to his company.
Enough said already, hear from the horse's mouth yourself; take it away Walter!
Part 1: Walter Emiedafe Unusual Entrepreneur Interview

ENTREPRENEURSHIP: Awakening the Spirit of business
Can you please tell us a little about yourself and your business? What do you do?, how do you do it?, why do you do it and who do you do it for?
My name is Walter Emiedafe and I am the CEO of Sapient Vendors Ltd. – a Construction based firm I started with two other partners Olalekan Ajani a builder and Adebisi Adewuyi a Quantity surveyor. I had to mention them in that order because that was the sequence of their entry into the partnership, during the evolution of the brand. I studied statistics from the premier university (University of Ibadan).
Our entrance into the construction business was inspired by a growing shortage of quality construction service in the country, especially from indigenous contractors. We noticed that the construction challenges clients were facing with indigenous contractors encompass poor project management (which results in project abandonment, time & cost overrun), unprofessionalism, undercapitalization, poor communication skills and budgetary limitation.
Our clients are corporate bodies within diverse industries (residential, commercial and industrial clients across the oil and gas, banking, real estate, maritime and construction industry in Nigeria).
How would you describe your entrepreneurial journey into the world of business?
The journey started 15years ago in my Father's tailoring outfit (Vikky Creations Ltd) the go to shop for your tailoring need based in Lebanon Street, Ibadan, due to the quality of stitches you get. I spent four years there, managing all business operations, marketing, customer relationship, procurement of fabrics and other related input that goes into getting a finished fabric, personnel management, general finishes except tailoring itself.
All these were against my will, so I can say that was a reason I never got involved in the daunting exercise of peddling the machine. My Dad and I had diverging management approach to business, so we had a lot of arguments. It was a practical business school experience, I learnt a lot from same experience, especially reputation management, being true to your words, team management, how to calm an angry customer and make him your friend.
Unfortunately for my Dad, who had no plan B for my exit, I still feel bad I left his business the way I left, and it was because I was not seeing a future within that space.
The next phase was my foray into international business, internet marketing of gemstones. I and a few friends Tope Dixon and Musiliu Akanni without capital invited two Indians into Nigeria to buy Gemstones in the likes of Tourmaline, Garnet, Topaz, and Quartz. The venture failed, because we didn't put in the right legal framework for their market entry, and the sly Indians capitalized on our liberality.
Then I started using my internet skills to sell industrial minerals and Gemstones for Jimmy International Merchants Ltd, but was never encouraged by the way I was priced, because I wasn't the custodian of the minerals, so had to make do with the paltry sum handed over to me. But I learnt a lot from the industry, and also noticed the industry was too informal and unorganized. Hence, I knew I had to acquire a new skill (administrative skill).
Then I met Mr. Adebayo Olaniyan of Tons Development Ltd, he imparted so much in my life. His organization was the second real life business school I attended. I was exposed to a lot of things from procurement to building a relationship with your bankers, and business development.
During the first year of working with him, I registered ARQUS Ventures with two partners, we closed a few deals. But my engagement at Tons Development Ltd, which was becoming promising never allowed me to project the ARQUS brand, and since it was my first time working within an organized environment, I had to let go of other ambition.
So I got so involved in the organization, that I was perceived a Director in the organization. I spent six years there, before our values and needs shifted. If there was something I wish I could undo, it's how to mend our broken relationship because of our divergent views, and also because he groomed me to be a better entrepreneur.
A lot of things would have been vague to me, without being under his tutelage, as a mentee and employee. But, what I learnt was to be constantly open to ideas from your employees, never be too far from them.
While I was gainfully employed at Tons Development Ltd, I registered Sapient Vendors Ltd in 2010. I worked for two additional years before stepping out into the fierce business environment. By October, 2015 it would have been three years full time dedication to Sapient Vendors Ltd.
Where there any key incidents or life changing events that inspired your decision to become an entrepreneur?
My experience at Vikky Creations Ltd inspired my decision. A secondary school leaver with no management experience being handed the responsibility to run a family business that feeds a family of six, pay its bills and all other sorts.
And interestingly I survived. Interestingly, I was able to capture a niche of clients for myself, when my Dad and I had divergent views on pricing. We had a few clients who couldn't afford to pay the company's standard pricing, I could profitably render same service to these cadres of client but he couldn't. So I started selling same service to them, and would say I made good cash back then, it was fun and fulfilling.
Secondly, while working at Tons Development Ltd, I enrolled for entrepreneurship training at Fate Foundation (2007). Then, I couldn't afford to pay the fees (N50, 000). I was sincere with the admission personnel, so she invited me to pitch my business idea.
I quickly went to a Cybercafe, penned, printed and submitted my idea. After review, I was a lucky recipient of Citi Bank sponsored scholarship. So I had my firsthand entrepreneurship training from Fate Foundation. The concepts taught were easy to grasp, because I could easily relate what I was being taught with my experience at my workplace.
When you started out in business, what specific idea, purpose or vision was your key driving force?

To become a sector benchmark in delivering innovative solutions.
I saw opportunities instead of problems.
I wanted to convert my experience into service that could be paid for.
The need for a strong brand that would compete with the likes Julius Berger (long term).
What is your take on the general notion that entrepreneurs should build a business around what they naturally love to do?
It is important to build a business around what you naturally love to do. Your business is like your spouse, if you are not passionate about her, the whole relationship would crumble, same with business.
I always had passion for engineering, in fact I wanted to study Mechanical Engineering, but JAMB frustrated me, and really it wasn't the fault of JAMB. I had to manage Vikky Creations and study at the same time, and if you were ever close to a successful Tailor back in the days, am sure you would understand how time was never enough to attend to personal issues.
I had to bring that up because, somehow the winds of destiny swept me to the shores of my desires (Engineering).
What is your personal life mission as an entrepreneur? That is; what contributions do you want to make with your life or what would you like to be remembered for as an entrepreneur through the businesses you create when you die?
At a point in this journey, we would start some CSR initiative targeted towards Primary, and Secondary school leavers who were handed responsibilities they never bargained for (especially hawking). We would empower them, because they are having firsthand enterprising experience, but are not aware of its potential and if not well empowered they get sucked into the black hole of street urchins.
What would you describe as the purpose of entrepreneurship? That is; what role do entrepreneurs play in the world?
Value creation which cut across the below listed stakeholders;
Customers
Employees
Investors (Partners and would be equity investors)
Environment
Part 2: Walter Emiedafe Unusual Entrepreneur Interview
STRATEGY: The unusual execution of business best practices
How do you identify business opportunities and what metrics do you use to measure their viability?
Network
Reading of business journals and market research reports.
A combination of experience and intuition. And do note that intuition is a catalogue of experience stored in your subconscious mind.
Risk analysis (How would you get paid, who is responsible to pay for your service, is the client willing to sign a contract of engagement? If not flee. The last point is a warning sign that you would work for God! Lol!)
Do you have mentors, business coach or external consultants that you work closely with to grow yourself and your business? If yes, to what extent would you describe their impact on your business? If no, are there any particular reasons?
Yes!
The first entrepreneur mentor I had was Mr. Ademola Agboola of Fast Pace Limited through Fate Foundation. He taught me that perception was key; so the journey to re-package our corporate profile commenced from that point and so we engaged an external consultant.
He calmed my steam a bit, especially due to my over ambitiousness, he encouraged organic growth.
He taught me how to manage external business partners; I soon had more practical experience down the road.
I learnt how to network at events via this relationship.
My other mentor, Alibaba – the Godfather of Nigerian Stand-Up comedy, thought me how to appreciate my clients after patronage.
Gave me a better idea on how my logo and call cards should feel to a prospect, and encouraged the use of social media for promoting the brand.
He also shared the Zacheaus Philosophy with me;
Know your limitations (Challenges)
Work out a solution: using Alibaba's recommended tools

Reading
Networking
Learn from other people's challenge.
My third mentor, Ononuju Irukwu opened my eyes to accountability, as it would improve our corporate governance when we finally plan to raise equity. Hence we partnered with Xero. Now we can have our audited account in lesser time.
She also encouraged board restructuring, the engagement of a Legal practitioner to vet all contracts and emphasized the importance of Insurance.
All the above we have implemented.
How do you strategically use your time as an entrepreneur? What key activities would you recommend entrepreneurs use their time for?
Executing on business strategy.
Attending diverse seminars and forums to network and learn from Industry leaders.
How do you generate profitable customers for your business? What unusual approaches do you adopt for marketing your products/services?
We never started from profitable clients; we started rendering our services to individual clients, and were owed a lot of money. Because there was no binding contract which was enforceable by the law. The same followed with our first corporate client (A typical Nigerian partnership run like a one man business).
Besides attending high profile business events for networking purposes, and submitting targeted proposals to prospective clients, we've recently adopted digital marketing through Differentiate Online. And I can proudly say that it was one of the best business decisions we've made since late last year; our brand visibility, lead generation and conversion strategy has greatly improved as a result.
Many entrepreneurs complain about not succeeding in business due to lack of adequate funding, what is your take on this matter and how do you cope with funding issues in your business?
Lack of funding is never the problem; the problem is lack of passion, resilience and lack of value created. Wealth and money flows in the direction of value, and the quality of value you create is a function of the quality of your mind.
We have funded project with next to zero account balance (this is in comparison to the capital required to execute a project). And also to expatiate on value, banks are not the only source of funding, your friends and partners are other sources. How are you communicating the value of their input to them, is it a me thing or our thing (teamwork)?
Lastly, lack of integrity would repel funding. Integrity is another source of capital; can you be trusted with money? Can your suppliers and workers trust that when you get their goods and services on credit you would pay them their bits when you are liquid? When you borrow, do you have the desire to pay back? Or rather prefer to default because you are smart?
Fix the above and capital would come running at you!
When starting out a new business, who are the likely possible partners or professional service providers you would recommend every entrepreneur work with?
Accountants
Auditors
Lawyers
Marketing Consultant to help with your personas and target audience
Technically competent consultants within the desired industry, this would reduce waste of time and capital.
The pricing of products/services is always an issue for entrepreneurs, what unusual approach do you take when it comes to pricing?
It depends on each individual's competitive strategy (long-term or short term).
Part 3: Walter Emiedafe Unusual Entrepreneur Interview
MISCELLANEOUS: Resourceful Recommendations, tools, books, and ideas for entrepreneurs
What would you describe as your major setbacks and what lessons did you pick from them?
1).   Niche market created within Vikky Creations Ltd was profitable, but my emotional attachment to the workforce led me to use generated profit to offset owed salaries.
2). Gemstones export with the two Indian companies invited to Nigeria failed, because there was no legally binding agreement guiding their market entry, and the organization we partnered with wasn't well structured and had no financial resource to back the venture, hence was a self financed venture.
3). Supply of Clay to Lafarge, Ewekoro. Borrowed N80, 000.00 from a senior friend (Pastor Adewunmi Oke The CEO of Heterogeneous Systems Ltd), added an additional N32, 000 saved to start of the venture. On paper the project was profitable, since I was still gainfully employed at Tons Development, had to delegate the supply to a local indigene. The business went bad, but I made sure I paid off the loan.
4). Bulk purchase of granite and reselling to would be buyers. The field sales person gave a couple of excuse, so had to cut my losses. My loss was about 35% of investment capital.
5). Exportation of Zinc ore via cooperative export scheme, organized by 3tImpex. Had the support of one of the company's present partner (Olalekan Ajani). Total capital injected N700, 000.00 (My quota: N400, 000.00, Lekan's Quota: N300, 000). Business failed because the essay report provided by the indigenous certifying body painted a wrong picture of the quality of the ore (below the contractually agreed upon specification), hence the Chinese importer paid lesser than the invested sum by all cooperative member. These was my total savings invested in a venture that I thought would have been a bailout from paid employment. So I returned back to zero capital.
6). Was successful in the first Psychometric test and unsecured loan disbursement organized by Stanbic IBTC. I used same loan to execute an individual client's project (residential). Till date he is yet to pay for the service rendered. Lesson learnt: without a documented agreement, never spend a dime on a client's project based on blind trust.
Where there any particular questions you expected me to ask that is beneficial to entrepreneurs and I didn't? Kindly share with us such questions and their relevant answers here.
Appreciation
Mara Mentors: Providing linkage to Alibaba GCFR + Ononuju Irukwu of Chapelhill & Denhamm
Fate Foundation – Providing linkage to Ademola Agoola of Fast Pace Ltd
Adebayo Olaniyan of Tons Development Ltd
Citi Bank – Scholarship @ Fate Foundation
Ademola Agoola of Fast Pace Ltd
Your Turn
I'm so convinced you had more than you asked for in this interview. But just in case, he missed out something, what more would you like to know about the unusual Walter Emiedafe?
You can ask him further questions below in the comment section and I will be sure that you will get an answer directly from him.
Also, what did you learn from this unusual entrepreneur? What lessons, what philosophy of his strike you the most? What strategies did you pick up from him?
Walter has shared his unusual story with you, now is time to hear from you. Can't wait to hear what you have to say!