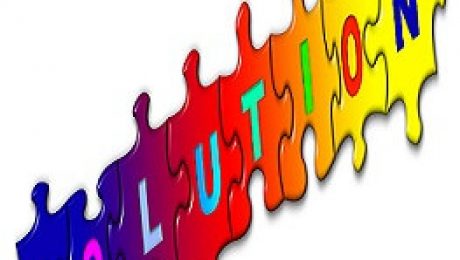 Entrepreneurs are nothing other than problem solvers for humanity. Their stock in trade is creatively thinking up
solutions to the problems plaguing the world. This unusual burden is the essence of entrepreneurship. To successfully carry out this task, as entrepreneurs we must first understand fully the nature of what we are up against – problems.
What exactly is a problem?
 A problem is a gap between where you are and where you want to be, with obstacles existing that prevent easy movement to close the gap.
This definition was given by James P. Lewis a project manager. In my opinion, no one understands problems better than project managers whose only task is to plan and schedule solutions to problems. I picked this definition because it's so direct, no stories, simply straight to the point. A problem is nothing other than a gap! Having this mindset helps you get over the phobia of problems.
This definition is so accommodating, rather than making you see problem as something to avoid, it presents problem as a gap; a missing link; an obstacle, and these are less threatening. When you begin to see problems as a gap (missing link) it enables you to consider options you wouldn't have naturally considered before. You begin to see the problem as what is hindering you from accomplishing what you had set out to accomplish. That alone, makes you want to go all out to find ways of dealing with the hindrance. At that point, the problem is not regarded as an option that can be overlooked, but rather, an obstacle that must be overcome if the goal is to be achieved.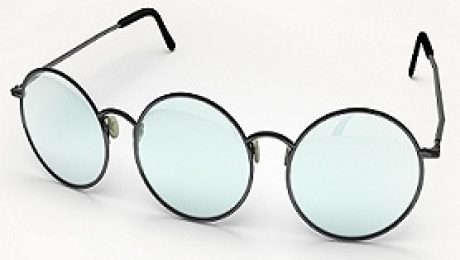 It is said that the only constant thing in life is change. Entrepreneurship is about thriving on change. A business cannot
continue to do the same thing every day and hope to remain competitive. In business as well as in life, change is not a choice, it's a must. The options are very clear; innovate or die!
If there's one aspect of business that can potentially increase your odds of keeping up with change as an entrepreneur, it is the creative side of your business.
Why do I make such a claim?
Being in business is all about meeting the needs and solving the problems of a particular set of people. These people are known as your target customers.
They have needs that arise as a result of certain problems they have and are in search of products/services that will solve their problems. These needs are always changing with time. Meaning, what may be considered as a need today, may turn out to be unnecessary tomorrow.
Success goes to the business and entrepreneur that not only keep up with these changes, but is also capable of pioneering some of these changes by constantly creating innovative products/services that eventually shapes the needs of the market.
A business is only able to achieve this through an unwavering dedication to creativity.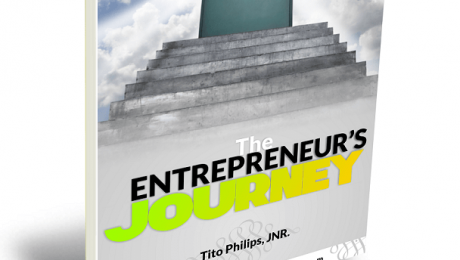 On Monday the 25th day
of July 2011 happens to be my birthday and also the 1st year anniversary of naijapreneur Exactly a year ago I launched this site naijapreneur as my 26th birthday gift to the world. I wrote about this in the very first post on this site, you can read about it here.
This experience of using one's birthday as a blessing to others by creating a completely new project to give away as a gift to the world has been a huge blessing indeed. In other words, my birthdays are not just a celebration of life; they are also an avenue through which to make a difference.
What is this year's gift?
A 100+ page manifesto of unusual information for unusual entrepreneurs titled; "The Entrepreneur's Journey"
In this ebook;
You will learn how to awaken the spirit of business within by discovering your purpose.
You will learn how to start and build a business that matters.
You will learn how to change the world and profit from purpose.
You will learn how to evaluate the progress of your entrepreneurial journey
To get the book, enter your name and email into the box below and it will be delivered straight into your inbox.
[ois skin="3″]
I first learnt about this idea of using one's birthday as a gift to the world from Seth Godin and started applying it to my life 2 years ago on my 25th birthday. Last year when I shared this story on the launch of naijapreneur with some young Nigerian CEOs, a bank manager was greatly inspired by it that she decided to celebrate her 40th birthday in an orphanage with less privileged kids. Rather than ask invitees to give her a present, she asked us to bring the motherless children gifts instead.
Not only do I look forward to my birthday every July 25th, I also look forward to the completion of a goal I set for myself a year ago. In essence, my birthdays serve as a benchmark for evaluating the progress of my life. I have learnt to not only grow older, but striving to do better with each passing year of my life. With each New Year, I conclude an old goal and set a new one against my next birthday.
These goals however are not random in nature, rather they are strategic. The completion of one leads me closer to the fulfillment of my life's purpose. I want to be able to look back at the end of my life and see that I did use my life for something SIGNIFICANT [unique and useful].

FREE ENTREPRENEURSHIP eBOOK: The Entrepreneur's Journey
The entrepreneur's journey is the most unusual journey of your life as a human being. It is often referred to by many as "the road less traveled". The journey is not only tough, but also long. It is one journey that rarely has an end except death. The entrepreneur's journey is a journey of a lifetime. It is one you are embarking on with your life!
In this free eBook, I will be showing you how To Awaken The Spirit Of Business Within, Build A Business That Matters, Change The World, Profit From Purpose, evaluate your progress and make a success out of this unusual journey. I will be showing you how to succeed in business without losing your entrepreneurial soul. I will be showing you how to build a business that fulfills your life's purpose!
[ois skin="3″]
Inside every one of us lies the spirit of business. That spirit of business is our purpose. The particular assignment every one of us have been created to accomplish here on earth. Your purpose is the spirit of business within you!
There is a problem plaguing humanity and the solution to that problem lies within you. For every problem, there is a purpose. Problems don't exist for nothing; they exist for a purpose – to be solved. The purpose of problems is to inspire the quest for a solution. Problems offer mankind the rare privilege to be creative.
Without problems, we humans face the inherent danger of losing our creative potentials. Thank God for problems, because they help unlock our creativity. In other words, they help unleash the spirit of business [purpose] within every one of us!
The entrepreneur's journey is about unleashing the spirit of business within. It is about our lifelong quest as entrepreneurs of creatively coming up with unique and useful solutions to the problems plaguing humanity. It is about using your life to make an impact through your business.
It is about you and the contributions you want to make through the business or businesses you establish. It is about finding and fulfilling your life's purpose profitably. It is about making profits by making a difference [creating unique and useful solutions to humanity's problems]. It is about using your life to build a SIGNIFICANT [extra-ordinary] business that fulfills your purpose here on earth profitably.
It is about changing the world and profiting from purpose!
This manifesto is not written for everybody. It is written for only those who care more about the quality of life they live rather than merely focusing on survival [getting by]. This report is written for those entrepreneurs who are purpose-driven; I refer to them as unusual entrepreneurs.
It is not only a road map, but more like a compass that brings you back on course every time you seem to have lost your way. Believe me when I say this, you'll definitely lose your way from time to time as you go along this journey of the less traveled.
[ois skin="3″]
ONE LAST THING!
This is a gift and its not meant to be kept, it is meant to be shared.
There are a million and one unusual entrepreneurs out there in your network, this manifesto was written strictly for them. This is my birthday gift to you, in return all I ask is that you share it with others out there as well. Help spread the word. Please retweet on Twitter, share on Facebook, Linkedin, google+ and forward via email.
I look forward to hearing from you!
Thank you and God bless.