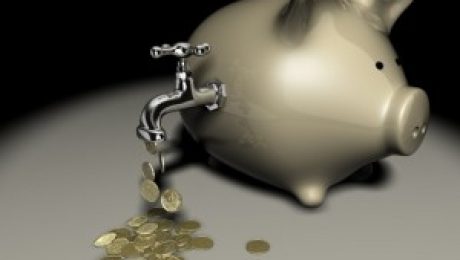 Each time I throw open this question to entrepreneurs; what is the most important word in business?
The most frequent answer I get is profit.
Profit is a short term view of assessing the health and wealth of a business. Unless you want to stay in business for the short term, don't focus on profit alone. The most important word in business is not profit, but cash flow.
Yet, many entrepreneurs strongly believe that profit is the most important word in business. But according to management guru Peter Drucker, this shouldn't be so. In his all time management classic book; 'The Essential Drucker', he states;
"Entrepreneurs starting new ventures are rarely unmindful of money; on the contrary, they tend to be greedy. They therefore focus on profits. But this is the wrong focus for a new venture, or rather, it should come last rather than first.

Cash flow, capital and control should be emphasized in the early stages. Without them, the profit figures are fiction –good for twelve to eighteen months, perhaps, after which they evaporate.

Growth has to be fed. In financial terms, this means adding financial resources rather than taking them out. Growth needs more cash and more capital. If the growing new venture shows a "profit", it is a fiction: a bookkeeping entry put in only to balance the accounts…the healthier a new venture and the faster it grows, the more financial feeding it requires."
Cash flow is the Most Important Word in Business
The understanding of cash flow management is key to the survival of any business. As my financial mentor Robert Kiyosaki always says, 'the direction of your cash flow is everything'.
Successful entrepreneurs know that one of their key functions is to know how to manage the available resources and at the same time galvanize the available resources towards achieving the desired result.
This is what Peter Drucker above referred to as "feeding growth" and for growth to be fed, you need to understand cash flow.
What Is Cash flow?
Cash flow is the movement of money in and out of your business. It is the direction from which revenue is generated and the direction through which revenue is spent. Cash flow is the inflow and outflow of cash inside your business. The whole concept is hinged upon two words; income (receivables) and expenditure (payables).
Cash flow is the measure of cash that flow in and out of your business. Cash flow is the life wire of any business. What blood is to the body is what cash flow is to the business. When blood stops flowing into your system then you're on your way to the mortuary. Cash flow is simply the life blood of any viable business.
Your responsibility as an entrepreneur is to ensure that more cash flows into your business than goes out of your business. It is the maintenance of a positive cash flow in your business that determines the financial health of your business.
This is the reason you must always ensure that more cash flow into your business than what's going out of your business. When more cash flows in than goes out, you will have a positive cash flow. But when more cash flows out than comes in, you will have a negative cash flow.
Why is Cash flow so Important In Business?
1)       To Stay Alive
What's the resultant effect of failure of blood circulation in the system? It is death.
So when a business is not maintaining a positive cash flow, it can lead to the death of that business. While it is possible for your business to record loses and still survive, a profitable business with a negative cash flow can never survive. This is one of the major reasons most businesses never survive more than the first five years from inception.
While profit is calculated at the end of a particular business period, cash flow is ongoing. In a typical business, everyday money comes in and money goes out. You make and spend money in your business daily. Cash flow is how you determine whether your business is healthy and wealthy.
   2)   Without cash flow there can be no profit
Profit is made when products/services are sold. Until you sell, you can't expect profit. But you need money to create what you sell. Ensuring the continuous availability of that money is the essence of cash flow. It is obvious that you can only spend after you earn, so it is important you earn more than you spend.
Businesses that are wealthy focus on improving their cash flow not just profitability. They focus on how fast they are turning their products/services into cash, how else they can improve on their operations to lower cost, and what else they can do to increase their sources of income.
If your business is slowly generating cash, you will struggle financially regardless of the profit you make.
3)      Financial Analysis
Income (receivables): how frequent does money come in and how consistent is it?
Expenditure (payables): how frequent does money go out and how consistent is it?
You are running a wealthy and healthy business if you have more money coming in frequently and consistently than the money going out.
Businesses that often have money readily available are healthy and wealthy business. But a business that lacks liquid cash due to the infrequent and inconsistent inflow of income, such a business is unhealthy and struggling financially.
4)      Financial Forecasts
Every business should know twelve months ahead of time how much cash it will need, when and for what purposes.
And when it comes to cash flow forecasting, there's an old banker's rule of thumb you should always apply.
Income (receivables): always assume that expected incomes will come in 60 days later than as at when due.
Expenditure: (payables): always assume that bills will have to be paid 60 days earlier than as at when due.
Conclusion
Entrepreneurship Demands Financial Management and a good starting point is cash flow management. The lack of adequate financial focus and of the right financial policies is, by contrast, the greatest threat to businesses. The more successful a business is, the more dangerous the lack of financial management.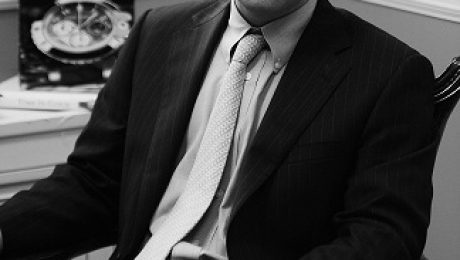 In 2011, Hamilton Powell sold a couch on Craigslist. By 9:00pm, a man in a van showed up with $400 cash to his office. It scared the heck out of him!
That's when he started thinking about the downsides of Craigslist and it led him to search for common categories that are more valuable, and therefore even scarier to sell, than couches. He typed in several search terms and when he typed in "Rolex" he was dumbfounded. Right there, he knew there had to be a better way to sell a watch. And Crown & Caliber was born!
Crown & Caliber is the first exclusive buyer and consigner of watches on the internet with a modern twist – not only do consumers get the best value possible for their timepieces, but a portion goes back to supporting saving children's lives in third world countries.
Before Crown & Caliber, people looking to sell a watch were forced to sell through Craigslist, Ebay, or go to a second hand jeweler. Hamilton changed all of that with his revolutionary 5 step process of selling luxury watches online that is fast, safe, easy and doesn't require customers to spend money on shipping or insurance.
Enjoy!
Unusual Entrepreneur Interview Questions Part One
ENTREPRENEURSHIP: Awakening the Spirit of business
1.       Can you please tell us a little about yourself and your business? What do you do?, how do you do it?, why do you do it and who do you do it for?
Born and raised in Atlanta, GA, I am the CEO of Crown & Caliber and the managing member of Powell Growth Capital, which is the funding source of Crown & Caliber. Crown & Caliber is the nation's preferred solution to selling a luxury watch. Our Consignment Process allows us to work together with our customers to sell the watch for the highest possible value. We understand that a watch does more than just tell time and often has significant sentimental value to the owner. We enjoy speaking with all of our customers over the phone to learn more about them and their watch and to establish trust, ensuring them that selling with Crown & Caliber will be a rewarding process.
2.       How would you describe your entrepreneurial journey into the world of business? Where there any key incidents or life changing events that inspired your decision to become an entrepreneur?
 I was fortunate enough to have great teachers in school. I believe teachers can be incredible role models for entrepreneurs.
3.       When you started out in business, what specific idea, purpose or vision was your key driving force?
I believe too many start-ups are "solutions in search of problems". When I founded Crown & Caliber, I did so because it is nearly impossible for an individual to sell a luxury watch in a profitable and safe way. Therefore, we sought to create an innovative solution to this problem.
4.       What is your take on the general notion that entrepreneurs should build a business around what they naturally love to do?
It is important to be passionate about your business. When speaking with customers on the phone, they can tell that we truly care about their timepiece. We are passionate about watches and people, which is evident to all of our customers through the relationships that we build with them.
5.       What is your personal life mission as an entrepreneur? That is; what contributions do you want to make with your life or what would you like to be remembered for as an entrepreneur through the businesses you create when you die?
Our time on earth is short and it is important to leave a legacy. When we leave this earth, we will be remembered for the things we did and the people we touched. I have implemented this philosophy into the foundation of Crown & Caliber. With every watch Crown & Caliber sells, a portion of the money is donated to MAP International, which provides medicines to sick children around the world. Although they may never know who helped provide that medicine, our business efforts have helped to change a life. And that is a great legacy to leave.
6.       What would you describe as the purpose of entrepreneurship? That is; what role do entrepreneurs play in the world?
An entrepreneur needs to be innovative and offer customers a product or service that addresses their needs. It is important to do significant research before creating a new business in order to figure out what voids need to be filled so that your business is not pushing a product on people who don't need it.
Unusual Entrepreneur Interview Questions Part Two
 STRATEGY: The unusual execution of business best practices
7.       How do you identify business opportunities and what metrics do you use to measure their viability?
Any business must solve a true problem. It can't just be a good idea – it must be a practical solution.
8.       Do you have mentors, business coach or external consultants that you work closely with to grow yourself and your business? If yes, to what extent would you describe their impact on your business? If no, are there any particular reasons?
Crown & Caliber has a Board who offer great insight. These members are from all over the world and are from all different industries. It is important to have people outside of your business who can provide guidance because they can give views that are similar to the customers', rather than from that of an employee. Each of these members has a different background and they are able to draw from their different experiences to help direct Crown & Caliber.
9.       How do you strategically use your time as an entrepreneur? What key activities would you recommend entrepreneurs use their time for?
I think one of the least focused on aspect of the day to day life of an entrepreneur is taking time to read. By reading you will be able to raise your standards beyond just being the best in your industry.
10.   How do you generate profitable customers for your business? What unusual approaches do you adopt for marketing your products/services?
As an online business, we focus many of our marketing efforts to online customers. We fill our site with rich content, in the hopes that watch enthusiasts visit it to learn more about their favorite watch, as well as to participate in our Consignment Process.
11.   Many entrepreneurs complain about not succeeding in business due to lack of adequate funding, what is your take on this matter and how do you cope with funding issues in your business?
I believe funding is important – but using the funds wisely can be a difficult thing. It is easy to "ready fire aim" when you are well funded – so in some ways, having a lack of funds can be the best thing for the business. It forces you to focus.
12.   When starting out a new business, who are the likely possible partners or professional service providers you would recommend every entrepreneur work with?
No matter what business you are in – you need a "coach". This is an unbiased individual whom you can turn to seek honest advice.
13.   The pricing of products/services is always an issue for entrepreneurs, what unusual approach do you take when it comes to pricing?
When a customer submits a quote request, it is immediately sent to our valuation team. Within the next few days, our team reaches out to the customer with a quote. If the customer accepts, we send them pre-paid, pre-insured packaging materials. Our watch-makers then authenticate and verify the watch and we provide the customer with a firm quote. Up to this point, the entire process has been free to the customer. If they decline our offer, we return their watch, free of charge.
We take on all of these costs ourselves because we want to make the process as convenient and easy as possible for the customer. If they accept our consignment offer, we charge the customer 19.5% of the final selling price as a service fee. Because it is a percentage of the final sale price, it shows the customer that we will work as hard as possible to get the highest value for his or her watch.
Unusual Entrepreneur Interview Questions Part Three

MISCELLANEOUS: Resourceful Recommendations, tools, books, and ideas for entrepreneurs
14. Since you became an entrepreneur – someone who solves problems for people profitably; what has been your most outstanding accomplishments in the context of business?
The thing I am most proud of in our business is our culture. When we started C&C, we began first by defining our culture. Our culture is defined by a simple phrase: "We live for the line, not the dot". Every one of our team members believes in this. What does it mean? Well – simply that we are all alive for a very short period of time (dot), but there are things we can do during our time that will outlast us and continue to positively affect others (the line).
So we focus on those things, like treating our customers as human beings, not transactions – like our relationship with MAP International – how we treat each other at C&C – all of these kind of things will outlast all of us. Having a strong culture has allowed us to recruit incredible talent. If you are in a customer service business like us – you will live and die by the talent of your employees.
The second is our testimonials; it is the most rewarding part of our business. It proves that we can operate profitably while at the same time serving our customers.
15. What would you describe as your major setbacks and what lessons did you pick from them?
Early on with Crown & Caliber, we operated under the "if we build it, they will come" mentality. We built a great site, had an incredible team, and offered an awesome service. But all of that didn't matter if people couldn't find us. The element we were missing was PR/Marketing. We were confident that if people just knew about our service, the response would be massive. So we invested in PR/Marketing.
Just as we thought – customers came a-comin'. I think many entrepreneurs are so involved in the product or service; they fail to pay attention to the delivery of the message. You have to be seen (PR), you have to be found (SEO) and you have to advertise (PPC). This was a big failure of mine. Fortunately, crisis averted.
Another of our second biggest "problem" was actually fast growth. While it sounds strange, fast growth can kill a business. We had to adapt quickly – and it's a good thing we did.
Your Turn
Hamilton has shared a lot in this interview, but just in case, he missed out something, what more would you like to know about the unusual Hamilton Powell?
You can ask him further questions below in the comment section and I will be sure that you will get an answer directly from him.
Also, what did you learn from this unusual entrepreneur? What lessons, what business philosophy of his strike you the most?
Hamilton has shared his unusual story with you, now is time to hear from you. Can't wait to hear what you have to say!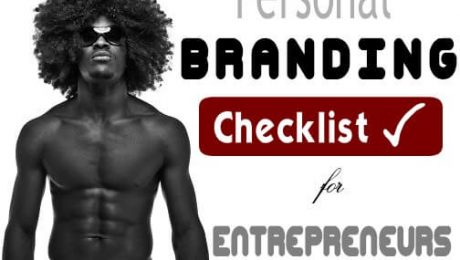 What's the singular driving force behind the success of unusual entrepreneurs like Steve Jobs, Richard Branson, Bill Gates, Oprah Winfrey, Donald Trump, and many others in their league?
Is it their ground breaking innovations or exceptional business skills or determination?
The answer is neither.
While it's obvious that all of these attributes definitely contributed to their success, as a matter of fact, these are the very attributes that have been often popularized. The truth is that there's something more subtle that's been frequently overlooked but is highly responsible for the success stories of most unusual entrepreneurs.
What's this often overlooked secret weapon?
Their personal brands!
What's Personal Branding?
Personal branding describes the process by which entrepreneurs differentiate themselves and stand out from the crowd by identifying and articulating their unique value proposition, whether professional or personal, and then leveraging it across platforms with a consistent message and image to achieve a specific goal.
A well-executed personal branding campaign creates a strong, consistent, and specific association between the individual and the perceived value they offer.
Personal Branding in Action
Let's take some clues from the unusual entrepreneurs mentioned in the introduction.

Steve Jobs is known as a perfectionist. He had a passion for design. He understood what a personal brand is about. It is your unique essence and impact in the world. Steve reminded us to pursue our uniqueness. His personal brand defined all his actions. It was about the relentless pursuit of excellence.  It was about innovating, not being afraid to break the rules to be different.
He didn't care about making money. He cared about something bigger. Your personal brand is always about something bigger.  Here is Steve Jobs' famous question to John Sculley, former Apple CEO "Do you want to spend the rest of your life selling sugared water or do you want a chance to change the world?"
Richard Branson, is clear about being a risk taker. He is not your typical CEO in a blue suit and white shirt. He is a dare devil who was dressed a wedding gown when he launched Virgin Bridal, and was not dressed at all when he launched his book, Virginity. Among his first big risky ventures was signing the Sex Pistols onto his record label when no one else would even consider them.
Since then, he has taken on both British Airways with Virgin Airlines and Coke, the strongest brand in the world, with Virgin Cola.  Even outside of the professional arena, Richard Branson is clear about being a risk-taker. While many CEOs travel the world comfortably in their plush corporate jets, Richard Branson decided he was going to circumnavigate the world in a hot air balloon.
Oprah Winfrey is the human brand of show biz. Oprah's personal brand is associated with celebrity, charity, education and successful launches of products. She cares for people and is willing to share of herself to help people advance. This clarity about what makes her unique is consistent among all of her endeavors. And it is constantly visible to her target audience through her numerous ways of interacting with the public.
Oprah's business success is built solidly on a powerful personal brand marketing strategy. Oprah has turned her talents, skills and values into a multi-billion-dollar media empire that's still growing. Other media personalities have tried to emulate her personal brand strategy. So far, no one else has been able to match her ability to make women laugh, cry and dream about how to "live your best life."
The Brand Called YOU
"All of us need to understand the importance of branding. We are CEOs of our own companies: Me Inc. To be in business today, our most important job is to be head marketer for the brand called YOU."

 – Tom Peters in Fast Company
Most entrepreneurs in their quest to build a business often forget to build themselves in the process. They focus on developing the image and reputation of their business and products/services and completely lose touch with their own image and reputation.
They erroneously believe that the only thing the market cares about is the products/services they offer or the businesses they create. In the end, they end up building a company without a human face.
The human factor is the most powerful factor of all factors of production. The most powerful brand on earth, is the brand called YOU!
People buy from people. Companies are built by people. Products are created by people. People connect with people, not products. The more of yourself you put out there, the more acceptable your products/services will become. When they have bought into your person, then they will buy into your company.
Successful entrepreneurs know this and that's why they inject themselves into the businesses they create. They literally become the face of their companies, putting themselves endlessly out there for the market to know, like and trust them.
7 Facts About Personal Branding
"Your brand is what people say about you when you're not in the room" – Jeff Bezos, Founder of Amazon
You already have a personal brand whether you want one or not.
Your personal brand is built 24/7 and 365 days per year through what you say, but even more importantly, through what you do.
Personal branding is all about your Audience. Your personal brand exists in the minds of your Audience.
Your personal brand exists in the minds of others in the way they perceive, think, and feel about you.
The only way to have a strong personal brand is to carefully define it.
The best personal brands are credible, so you must prove that you can deliver what you promise.
 How To Create A Powerful Personal Brand
To help you create a powerful personal brand, below are 12 questions you need to fundamentally answer, they are the personal branding checklist for entrepreneurs. Don't rush through them, don't lie to yourself while answering them, if you do, it's only a question of time, people will know and detest you for it.
1.  Your Identity: what do you want to be known for?

2.  Your Purpose: what's your ultimate reason for living? What's your why?

3.  Your Vision: what do you hope to achieve by fulfilling your purpose?

4.  Your Values: what principles/ideas are you willing to live and die for? Click here to learn more about values.

5.  Your Message: what ONE word or phrase best captures the essence of your existence [Life]?

6.  Your Story: what facts or personal experience about your life/past helped to define who you are today and what your purpose here on earth?

7.  Your Heroes: who do you model your life after? Who do you aspire to be like and why?

8.  Your Expertise: what are your most valuable skills/talents/competencies?

9.  Your Profession: in what field/industry do you want to commit your life's work?

10. Your Results: what are your greatest accomplishments in life?

11. Your Media: how do you intend to spread your message?

12. Your Legacy: When you die, what do you want to be remembered for?

Conclusion
This is not an exhaustive list, they are certainly more questions you will have to ask and answer to help refine your personal brand as you progress on your entrepreneurial journey. But, you should take these 12 seriously because they are the foundational questions that your personal brand will be developed on. Other questions will only strengthen your personal brand if you've taken time to answer these ones.
So what are other questions entrepreneurs need to ask themselves in order to create a powerful personal brand? See you in the comments!