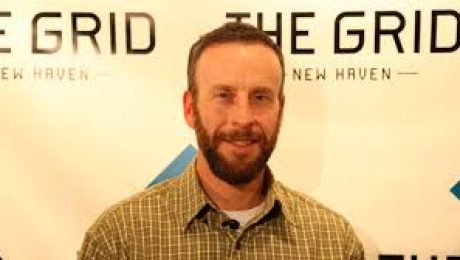 Welcome to another edition of the unusual entrepreneur interviews and today we have with us Mike Morris, the founder of Triplefy – an online platform for small business to create and instantly sell Daily Deals and Gift Cards.
Enjoy!
Interview Questions Part One
ENTREPRENEURSHIP – Awakening the Spirit of business
1.       Can you please tell us a little about yourself and your business? What do you do?, how do you do it?, why do you do it and who do you do it for?
 Hi, my name is Mike Morris and I graduated from the University of Rhode Island and the University of Connecticut. I am a programmer turned entrepreneur, and I am the founder of Triplefy, an online platform for small business to create and instantly sell Daily Deals and Gift Cards & also Recdesk, a recreational software useful to parks and recreational departments and communities. To simply put, I love building online tools to help other succeed in business.
2.       How would you describe your entrepreneurial journey into the world of business? Where there any key incidents or life changing events that inspired your decision to become an entrepreneur?
No, there were no major incidents; I just want to help others and be part of their success. I wanted the freedom to enjoy life with my friends and family, entrepreneurship will allow me to do just that.
3.       When you started out in business, what specific idea, purpose or vision was your key driving force?
The most important thing that I wanted to do was to help small businesses to build and grow within their communities. I created Triplefy because I wanted to give them a way to promote their business, reward loyal customers and become a profitable business. We strongly believe in helping small businesses and local economies grow.
4.       What is your take on the general notion that entrepreneurs should build a business around what they naturally love to do?
I think it's extremely important to build a business around what you already love to do. It takes a long time to be successful at anything, so by building something that you love, your chances of being successful is a lot better. When you absolutely love what you do then it becomes just a habit it doesn't feel like you're working. When you're at this stage there is no doubt you can build a successful business.
5.       What is your personal life mission as an entrepreneur? That is; what contributions do you want to make with your life or what would you like to be remembered for as an entrepreneur through the businesses you create when you die?
Great question, I think about it all the time. I simply want to be remembered as someone who made a difference in the world. I want people to say that my work has helped better their live and businesses. I am a strong believer in growing small businesses. I believe small businesses are the heart of the community. With that said, I would love to be remembered as someone who helped small businesses to become successful.
6.       What would you describe as the purpose of entrepreneurship? That is; what role do entrepreneurs play in the world?
Entrepreneurship is the freedom to follow your own path. I believe entrepreneurs play a very important role in the world today. We are innovators; we are making people's lives better and easier by providing easy solutions to hard problems. Entrepreneurs are able to create jobs and better the world around us.
Interview Questions
Part Two

STRATEGY – The unusual execution of business best practices
7.       How do you identify business opportunities and what metrics do you use to measure their viability?
It's very simple, I look for problems, I listen to my customers; learn what issues they are having, and then I move on to fix those issues. Business opportunities are everywhere you just have to look and listen to people. Learn about their problems and then provide them with an easy solution. It is as simple as that.
8.       Do you have mentors, business coach or external consultants that you work closely with to grow yourself and your business? If yes, to what extent would you describe their impact on your business? If no, are there any particular reasons?
We're based in New Haven, CT and I am part of the work space community call Launch Haven. It is a great community of entrepreneurs helping each other succeeds. In terms of mentors I don't have one per se, but I do have access to a large community of people to help me. It does have a huge impact on my business. The fact that I have a group of entrepreneurs that I can go to whenever I am having an issue is very helpful.
9.       How do you strategically use your time as an entrepreneur? What key activities would you recommend entrepreneurs use their time for?
I recommend every entrepreneur to always spend some time reading. Most of the things that I learned came from reading. It doesn't have to be a lot, just 15 minute a day could really help you grow and understand the basics. Reading works great for me whenever I am feeling a bit un-motivated.
10.   How do you generate profitable customers for your business? What unusual approaches do you adopt for marketing your products/services?
When it comes to Triplefy we mostly target recent Groupon & Living Social users. Businesses that have used those services seem to understand a lot quicker what our service can do for them. Some of the marketing tactics that we do includes social media, online forums and content marketing. Those seems to work best for us right now.
11.   Many entrepreneurs complain about not succeeding in business due to lack of adequate funding, what is your take on this matter and how do you cope with funding issues in your business?
In my opinion most companies fail because they have no customers. It has nothing to do with funding. That fact is if you're able to get enough people interested in the product then funding will be no issue. I bootstrap for both Tripelfy and RecDesk. I did not look for any outside funding. Getting investors for your new business can both be a positive and negative. I strongly recommend everyone to bootstrap to get started. But if you absolutely have to get outside funding, then look for investors who are bringing more than just money. Look for people who will bring experience and become a strategic partner.
12.   When starting out a new business, who are the likely possible partners or professional service providers you would recommend every entrepreneur work with?
I would recommend working with someone who is just as passionate as you are. Look for someone who can bring something different to the mix. For example, if you're background is in marketing then maybe look for a partner who is much more technical then you are, like a programmer or web designer. These things can be pretty expensive so having one your team is a win.
13.   The pricing of products/services is always an issue for entrepreneurs, what unusual approach do you take when it comes to pricing?
When it comes to pricing products/services entrepreneurs often make the mistake of under valuing their services. So if you're unsure of what kind of prices you should set. I would first look at what the competition is offering then decide whether it will be more profitable for me to go higher or cheaper. The best thing to do is to start high then lower the prices if I need to. Because let's face it, it will much harder for you to increase the prices than to lower it. And also don't forget to take your expenses into account as well when deciding.
Interview Questions Part Three
MISCELLANEOUS – Resourceful Recommendations, tools, books, and ideas for unusual entrepreneurs
14.   Since you became an entrepreneur – someone who solves problems for people profitably; what has been your most outstanding accomplishments in the context of business?
We were selected twice in a row as one of the top tech companies to watch in 2011 and 2012 by Connecticut Technology Council. This was a great honor to be among some of the most innovative and successful tech companies here in CT.
Another accomplishment is the fact that we are now supporting small businesses in more 3 countries including Australia, Canada and the UK. We recently launched a French translated version store front for some the users in Canada, and that's been working out pretty great.
15.   What would you describe as your major setbacks and what lessons did you pick from them?
One particular setback that I can think of was the fact that we wanted to be everything to everyone. We didn't niche our service enough to be able to target the right customers. We lost a lot time trying to attract the wrong kind of customers. We quickly learned that we can't satisfy everyone so we re-targeted a smaller audience to have a bigger impact.
The most important thing that I learned is that in business, things don't ever go according to plan. In other words you should always have a backup plan In case things don't work out.
16.   Where there any particular questions you expected me to ask that is beneficial to entrepreneurs and I didn't? Kindly share with us such questions and their relevant answers here.
I must say these were all great questions. If I could leave your audience with one piece of advice that would be to pursue what you like. We have so little time in this world so we should spend it doing what we like. Build memories, because in the end that's pretty much all we have. If you're thinking about starting your own company, stop thinking and just do it already. Opportunities are everywhere; you just have to be ready when for it when it comes.
I would also encourage anyone who already own a business and looking to offer Gift Cards and Deals to their customers to check http://triplefy.com. We are always here to help you can reach us at support@triplefy.com or @triplefy on twitter.
Thank you for having me it was an honor to share my journey with you.
Your Turn
What more would you like to know about the Unusual Mike Morris? You can ask him further questions below in the comment section and I will be sure that you will get an answer directly from him.
Also, what did you learn from this unusual entrepreneur? What lessons, what philosophy of his strike you the most?
Mike has shared his unusual story with you, now is time to hear from you. Can't wait to hear what you have to say J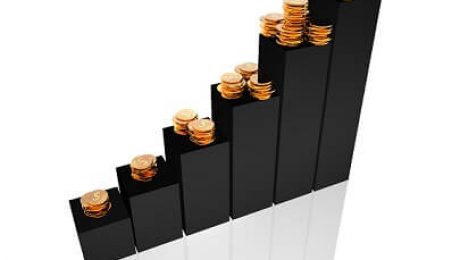 Continuing our discussion on cracking the profitability code, in this unusual article, I will be sharing some very simple tips you can immediately put to use in your business to increase profitability.
It doesn't matter whether you are a small startup or an international corporation; every business is looking to grow its profits.
So when it comes to increasing your profitability in business, after considering both the universal laws of profitability and the peculiar elements of profitability, there are two simple options open to you;
1.  Increase Revenue [sell more]:
There are several ways to increase revenues. To apply this profit maximization option, here are four things you can do;
Firstly, increase the quantity of sales, for example by better marketing the product or improving quality. Analyze where money is majorly coming in from and focus on making more sales in those product/service categories.

Secondly, up-sell to existing customers, for example by persuading them to buy enhanced services or accessories.

Thirdly, diversify into selling a wider range of products.

Fourthly, revise pricing to produce a more efficient balance of the number of sales and the revenue from each sale.
2.  Decrease Expenses [cut costs]:
There are also several ways to cut costs. To apply this profit maximization option, here are four things you can do;
Firstly, analyze where money is being spent. Overhead is one of the biggest categories of expenses that business owners face.

Secondly, negotiate cheaper prices for supplies, particularly when buying in bulk.

Thirdly, make the manufacturing process more efficient, for example by breaking it down into individual tasks and setting up a production line system. Improving your business processes can reduce wastages financially. Always adopt time saving and production boosting technologies.

Fourthly, buy equipment you currently lease, or lease the ones you currently need to buy or do a hire purchase. Assessing costs here may require taking a long-term view.
5 More Easy Ways To Increase Your Business' Profitability
The following 5 simple tips cover both profitability options discussed above depending on the peculiarity of your business situation, enjoy!
1.     Outsource
One of the biggest sources of expenditure for businesses is human resources. Because no entrepreneur can do all that is required to move their business forward, there's always a need for talented people in every company, big or small. But for majority of small business owners, you don't have to employ all the talents you need on full time.
No matter what type of business you are in, you probably have work that can be outsourced for a minimal fee. Look for strategic partners who can offer certain freelance or outsourcing services on a pay-as-you-go basis. Design projects, press releases and website content are all things you could stop doing in-house. Focus your full-time employees on revenue-building projects and send simple tasks out for freelancers to complete.
By so doing, this will reduce your overhead expenses and increase your profitability!
2.     Raise Your Prices
One of the easiest ways to maximize your profits is to increase your prices. Having a good business is not all about offering the lowest price. Sure, it's what some people may be looking for, but for many, quality and customer service are equally important.
If you have a superior product, don't shy away from charging a superior price. You may lose a few customers at first, but studies show they are likely to return for a quality product or valuable customer service options.
I discussed more about this profitability option in this unusual article; COMPETITIVE STRATEGY: How To Win The PRICE War
 Also, review your cost structure. Make sure you have a sufficient markup on your goods. When the cost of raw materials and related costs increase, the additional costs need to be included in the selling price. Reviewing your cost structure on a regular basis will help you keep track of costs that are on the rise before the cost is too great to completely include in your selling price.
3.    Find A New Energy Supplier
Energy is an expense that every company has to deal with. Trust me; I know how much I spend on power monthly. It is one of the key areas where recurring expenses flow; so if you haven't shopped around for energy rates lately, it could be costing you.
When we ran our cybercafé business, energy or power was one of the key areas that depleted our revenues. In our first year alone, we spent over 1 million naira on energy! Just imagine if some portion of that cost could be saved and converted into profits for the company?
In developed countries and deregulated areas, businesses are able to choose their own energy suppliers, such as Reliant Energy. Many suppliers offer competitively low rates that might be better than what you're currently paying. And if you are looking to make your business more sustainable, many suppliers offer green energy made from wind and solar resources.
The most important takeaway is that even a penny difference in energy prices can have a significant effect on your bottom line!
4.   Borrow Best Practices From Others
Your business model does not have to reinvent the wheel; you can always copy best practices from others, especially from outside your industry. Find out what's working for your competition or similar companies and implement it in your business. There is nothing wrong with having a business model that works well, even if it is similar to another company.
Just find a way to differentiate your offering [product/service].  If a competitor is excelling with customer engagement, mimic it. If it is using different technology, look into it. Don't be afraid to take others' ideas and strategically mold them to fit your company.
Take a look at this unusual article for more insight; Competitive Intelligence: 12 Sure Fire Ways To Strip Your Competitions Naked!
5.   Educate Potential Customers
If people don't know about your awesome company, then you may have a problem increasing profits. In the age of digital media, it's just silly not to have an online presence. Create a website, join Facebook and blog about your industry. Let everyone know about your company and how great your product is.
Take it one step further by creating advertisements for your company. Choose mediums that your ideal customer would be using. TV, radio, print and online are just a few of the many places you can advertise. Once you have gained attention, work on engaging your customers. Create relationships that will keep them coming back for more.
Over To You
What other profit maximizing options have you applied in your business?
Participate by leaving your comments below, thanks!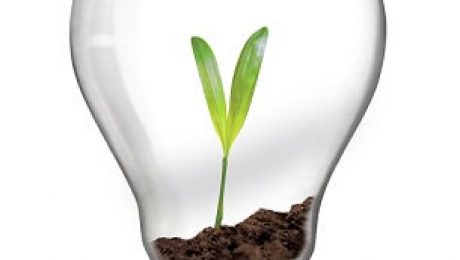 Sad as it may sound, the health of a business is not guaranteed forever.  Virtually all entrepreneurs will face the daunting task of managing the recovery of a dying business. Every business during the course of its existence will experience a near death experience.
This is a period characterized by harsh business conditions; low sales, low morale, low cash, low market share, and low innovation. Some recover from this and bounce back stronger than before, and some don't.
There are many factors responsible for this near death experience; those that are self inflicted like; a major project failure, incompetent management or poor financial control are generally termed internal forces.
While those that are not self inflicted like; government intervention, economic recessions, the presence of low-cost competitors, or natural disasters are termed external forces.
The continuous survival and success of a business greatly depends on managing these forces internally and externally. Neglecting them can spell doom for any business regardless of size!
How To Revive A Dying Business
If you find yourself struggling with a failing or dying business, here are 7 turnaround strategies to help you resurrect your business.
1.       Re-Evaluate: Situation
To treat an ailment, we need to diagnose the patient. The first place to start if your business is dying or failing is to look within the company. This is known as self-evaluation or self-assessment. You have to know what the situation is and what the problem is. When you already know the circumstances, you can now take appropriate actions. When looking within, focus on the following key areas;
Does the business have a direction? Does the business know why it exists? What problems it solves and for whom? Is the business focused on the right things?
Are the right people running the company? Are the right people in the right places? Are employees committed to organizational success? Are employees properly incentivized to share in the ongoing success of the firm? Are commission plans driving sales persons to focus on gross revenues or gross profits? Are difficult policies, internal strife or the behaviors of specific individuals driving down the collective spirit of the organization? Are there bad eggs in your company that are contaminating the whole organization?
Are customers satisfied? Do they know, like and trust your brand? Is the business focused on profitable customers versus unprofitable and difficult clients? Are you targeting the right customers?
Are you offering innovative products/services? Can the business better utilize technology to create better products, reduce costs and improve competitive advantages?
Are systems in place to get work done efficiently? Are things being done in the right way? Are policies facilitating work or hindering them? Is the business structured for high performance?
Are you competitive and profitable? Are cash flows sufficient to sustain ongoing commitments and operations? Is this business largely indebted?
Re-evaluation is the most critical turnaround strategy; without it all other things are just frantic moves that will yield little results. Before you begin to act, know why, what and how affected your business is. Only through re-evaluation can discover all these.
The suggested articles below will help you get started.
Further Reading;
7 reasons why entrepreneurs fail in business
7 warning signs of a dying business
What To DO When Business Is Slow
How To Diagnose The Problem of Low Sales
How Entrepreneurs Are Unknowingly Killing Their Business
2.       Re-Define: Strategy
After re-evaluation comes re-definition. Re-evaluation reveals what's wrong with your business and re-definition is putting the business back on track. This is where you go back to the drawing board to set the overall direction for the company. This is where you create the turnaround game-plan.
Failing in business is often as a result of not having a clear direction or having derailed from the set path. So you need to revisit the foundation of your business by touching the following key areas;
 "Why do we exist as a business?"

"What need or needs are being met by this business?"
 "What do we want to achieve using this business as a tool?"

"How far do we want to go in pursuit of our purpose as a business?"
 "How do we intend to succeed in this business?"

"How and what must we primarily focus on as a business to be the No.1 choice of our target customers?"
 "What principles, standards and tenets must we hold to be true and never compromise as a business?"

 "How must we collectively think and behave as a business in order to fulfill our purpose, achieve our vision and execute our mission?"  
"Who are we as a business to the general public?"

"What is our promise to those we intend to serve?"

"How do we want to be perceived by our target customers?"

"What do we want to be remembered, recognized or respected for in the marketplace?"
Further Reading;
Business DNA: Why Your Company's Success Desperately Depends On It!
3.   Re-Employ: People
Hardly can you turnaround a dying business without talking about the people behind it. A business cannot function by itself, people make it function. People make or break your business. This is why you need to re-employ. To resurrect a dying business, get the right people on board and get the wrong people off, period!
To learn more about the qualities of the right people, make sure you click on the suggested article under further reading below.
Further Reading;
The Almighty Formula For Business Success!
4.   Re-Innovate: Product
Lack of innovation is one of the warning signs of a dying business. It is impossible for a business to remain relevant in the market if it fails to introduce new products/services. People change, market change, technology change and so must your business. If you refuse to change, by constantly innovating your products/services, you are doomed. To bring your dying business back to life, do something new!
Further Reading;
How To Unlock The Power Of Creativity For Cutting-Edge Innovation
How To Create An UNTAPPED Market For Your Business
5.   Re-Brand: Marketing
One of the consequences of a dying business is the negative impact it has on the brand. Your customers begin to lose trust in the brand as their satisfaction level declines. Negative word of mouth marketing starts to spread and the brand is no longer known, liked or trusted in the market. To correct this negative association with the brand, you have to kill the old brand and create a new one!
This doesn't necessarily require a total change in the brand name; only do this as a last resort. What rebranding means is to give your business a new meaning, a face-lift and a new brand identity. This is why in almost every turnaround situation; the company comes up with new marketing campaigns, new logos, new brand colors, and new slogans to let the market know that things are not the same as before.
Further Reading;
Corporate Branding Strategy 101
The 4 Elements Of Effective BRANDING
6.       Re-Finance: Money
As much as I would like to tell you that you don't need money to resurrect your dying business, we both know that would only be a lie. One of the most obvious signs of a dying business is lack of money. You are almost out of business because you are running out of cash. So to get your business back to life, you need to pay close attention to finance.
The easiest option would be to seek external funding, but this can be a very daunting task especially if the money in question is much. So what do you do? Start sourcing for funds from within the business by doing the following;
Take from your personal savings.
Sell off some of your fixed assets to raise immediate cash.

Cut costs by reducing your operational expenses. Look for every unnecessary expenses and cut them off. Lay off every redundant staff. Stop every extra incentive or benefits for a while.

Don't try to solve all your financial needs at once; it will only further put you in more financial mess. Break down your business financial needs into sizeable chunks tied to specific needs and begin to fill them with the excess funds gathered.

Seek for strategic alliance from your partners like your suppliers, they can offer you trade credits.
Only after you have exhausted these internal funding options should you seek external sources like; borrowing from family and friends, angel investors, bank loans, factoring, hire purchase, equipment leasing etc.
7.   Re-Work: Execution
After all is said and done, there is no way to bring your dying business back to life by mere words; you need to do the work. And not just as you have always done before, you need to re-work the way you used to work. You've probably been engaged in random work rather than focusing on performance-driven work or goal-oriented work.
It is one thing to work and it is another to align your work with the strategic goals of the organization. Only by doing so can the business be saved from dying. Every work must be broken down into processes, must have a owner and must have a goal or key indicators to track performance.
Over to You
What new thing or things did you learn from reading this unusual article?
Have your business ever experienced a near death situation and how did you recover from it?
What other ways besides these 7 listed above would you recommend for reviving a dying business?