Sunday, 19 September 2010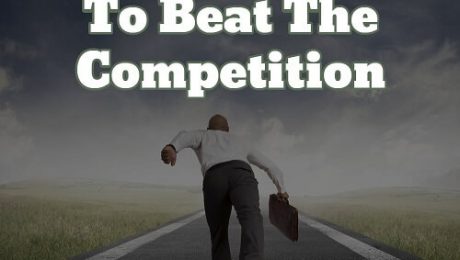 How do you intend to win the war against your competitions?
Business is a game and only the team with the best players will win. To beat the competition will require everyone's collective effort.
It's not just a task for the marketing department or top management; it's everyone's responsibility.
So as the leader of your business, it's very important you enlist the support of the whole organization once you've agreed on the strategies to adopt in dealing with your competitions.
Enjoy!
5 Strategic Ways To Beat The Competition
In continuing our series on how to remain in business despite intense competitions, let me share with you the 5 strategic ways through which we were able to beat the competition and also remain in business despite their presence.
1. Define your Brand
No two businesses are alike just as no two customers are alike, hence the need for branding. What does your business stand for? What's different about your business in comparison to other businesses in your industry? What do you want to be known for in the marketplace? Is there anything special about your business?
You see when new competitions enter into your line of business, whether you like it or not, be prepared to loss some market share. I know that was rather harsh, trust me, it's for your own good. Don't take it personal, it's just the way the world is; different strokes for different folks.
No one business can appeal to everybody. So your best response is to define your brand and consistently communicate your own Unique Selling Proposition (USP). The emergence of competitions clearly separates the men from the boys. It is the businesses that don't clearly stand for something that often get eaten up by competitions. If your business doesn't stand for something, it will fall for anything.
To remain competitive, you've got to be distinctive. There's got to be something about your business that will make the customers have a second thought about going to the new competitions. What would they miss if they stopped coming to patronize you?
This was our most competitive advantage and the singular reason why we are still in business. We were not just another cybercafé; we are the preferred cybercafé! Why? Because we are redefining browsing from what a customer does (an activity) to what a customer enjoys (an event/experience).
We were the only cybercafé where browsers were not just customers but also friends because we knew and called them by name and we gave them gifts on their birthdays as a result of our membership strategy. Our customer service was second to none. You just couldn't help but fall in love with us!
Not only that, we were the only cybercafé where browsing tickets never expires. I mean you could literally come in at the beginning of a new year and buy a 1 hour ticket and because you are a registered member you could come back at the end of the year to finish using the one hour ticket you bought in the beginning of the year.
WOW!
This was very much against the conventional trend in the industry where browsing tickets expired two days after the first usage. It was a very brilliant innovation and our customers loved us the more for it. The only tickets that expire in our cybercafé are the ones sold to non-members.
So when the competitions showed up, after panicking and responding wrongly we learnt our lesson and began to focus on our brand. We strengthened those things that made us distinctively unique from all 9 competitors all together. We started reminding our customers of who we are – a People Loving Company (PLC).
Our brand became so unique that 'Yahoo Yahoo boys' (internet scammers) literally avoided our cybercafé. From the outset we didn't do overnight browsing. Somehow without us saying a thing or imposing any law, just by our commitment to our brand, they realized our cybercafé wasn't the right place for them to carry out their nefarious activities.
2. Choose a Competitive Advantage
Jack Welch, the former CEO of General Electric (GE) was right when he said "if you don't have a competitive advantage, don't compete". In other words, don't bother getting into the game if you haven't first figured out a plan on how to win.
There are basically 3 key areas to focus on when choosing a competitive advantage;
o   Quality: You can choose to beat the competition by offering a superior quality than others.

o   Price: you can choose to beat the competition by offering the lowest prices

o   Service: or you can choose to beat the competition by offering an unforgettable customer service.
Most of the time it is not so easy to measure up well on all three key areas. However, it's important to include service in any of the combinations you want to focus on. Why? The other two forms of competitive advantage can cost you a lot and often time customers can choose otherwise.
There's always an alternative to quality; if you focus on only offering the highest quality at a premium price, customers will scout around for a lower quality at a cheaper price.
There's always an alternative to price; if you focus on offering the cheapest price possible it will require that you find a way to drive down your cost to the barest minimum. And this can turn out in form of low quality products or services and customers will start to complain.
So what do you do?
Pick either of the two; price or quality as your competitive advantage and complement it with service. Without the element of service in your competitive strategy you can never deliver happiness to your customers. People may not remember how great your product or service is (quality); they may not remember how much you made them pay (price), but they will never forget how you made them feel (service).
You see it is possible for your competitions to copy your products or services just in our case they copied our pricing plan, timer, banner etc. but they couldn't copy the way we treated our customers and the spirit and attitude of our workers. Our greatest strength was hospitality, they just couldn't beat the way we made our customers feel whenever they visited our cybercafé. And when we surveyed our customers, asking them what made them stick to us, they kept saying the way we treated them was exceptional.
In our case we chose quality and service as our competitive advantage. Our competitive strategy was simple; treat people Right, make browsing fun and fast (RF2). From the outset of our operation we never made price an issue. We came up with our own unique pricing plan that altered the pricing model of the industry. We had air time as low as 30 naira and as high as 200 naira.
We were very flexible; buy as your pocket allows. But we never compromised on quality and service. In fact, we were the only cybercafé that compensated customers every time the quality of our internet service/link dropped below certain expectation. If our generator malfunctioned, we gave out compensation tickets; sometimes we even went as far as given customers back their money.
At other times, we would completely replenish the tickets of our customers anytime we had unforeseen power problems not minding how much of the air time they had used already. We believed we were totally responsible and to be blamed for any interruption in the quality or reliability of our service.  We followed a simple philosophy; "when you fuck up, treat your fuck up yourself, never pass the blame on the customers!"
3. Create a Customer Database
Do you know that it cost 20 times more to get a new customer than it cost to keep an old customer? Customers are very expensive to attract and that is why smart businesses focus on a customer's lifetime profitability (CLP) rather than on a one-off purchase.
Meaning that they place more emphasis on building an enduring relationship with their customers rather than on making a sale. They have realized that it is wiser to have their customers for life; rather than having them for a while.
Why? Because your greatest success in business will come from the number of repeat purchases you're able to generate from your loyal customers. This is how the concept of relationship marketing came to be –building a long term profitable relationship with your customers.
This was the idea behind our membership strategy. We were more concerned about keeping our customers for life (building a relationship) than keeping them for a while (making the sale). As a result we were able to convert 80% of first time visitors into registered browsers in our cybercafé.
Initially it seemed like a lot of work and a lot of cost on our side, but on the long run, the benefits outweighed the cost and the efforts expended to create our own customer database through the membership strategy. Our greatest strategic weapon against our competitions is our customer database (membership strategy).
There is nothing more powerful than having a communication link between you and your customers. It is the cheapest but most effective tactic against intense competitions.
While our competitions were only interested in their customers coming to patronize them, we were more concerned about strengthening our relationship with our customers. We believed in a very simple logic; make every customer into a friend by caring first about their life before asking for their money and it will be hard for any competition to steal them away!
The following two points will explain better how we creatively used this tool against our competitions.
4. Communicate 'WITH' and 'TO' your Customers
If you are not talking with and to your customers, someone else is. This is a very vital element in your response to competitions. Talking 'to' your customers is what is known as advertising and talking 'with' your customers is what is known as market research.
A lot of small businesses undermine this very important marketing strategy of constantly communicating to and with their customers. Haven't you realized this is the key behind the marketing success of most big companies?
You should see how much big companies spend on advertising and market research, maybe then you would better appreciate the value of communication.
This was a major component of our response to the competitions. We didn't relent in sending out messages via SMS (mobile marketing) to our customers every first day of the month and on every major public holiday. We kept in touch with them constantly updating them with vital information and words of encouragement to help them hang on through the economic recession.
The impact of these monthly SMS messages blew our mind. People who had packed away from the community in which the cybercafé is located would come around every once in a while to browse at the cybercafé saying that despite the fact that they had packed, our friendly SMS messages kept coming and so they thought to themselves to repay our kind gestures by coming from far to patronize us.
Those who haven't packed but were out of town either in school or travelled for some other reasons, made it a point of duty to visit our cybercafé to browse as soon as they were back in town also saying how happy they were every time they received our SMS messages. It didn't matter how far away they were, we still could reach them and talk to them anytime, any day, anywhere.
Why? Because of our membership strategy (customer database).
We didn't just talk 'to' our customers; we also talked 'with' them through periodic customer satisfaction surveys that we conducted. Talking to your customers is a good thing, but talking with your customers is a great thing.
Why? Talking with them helps you better understand them which in turn help you serve them better.
To show our customers how much we wanted to talk with them through our customer satisfaction questionnaires, we paid them in kind with a 3 hours ticket every time they filled the questionnaire. Through these surveys we were able to know those specific things they liked about us and wanted us to continue no matter what.
Also, we were able to know those specific areas they wanted us to improve on in order to serve them better. And lastly, we were able to know those specific things they wanted us to stop doing that they didn't consider added value. I mean what could be lovelier than this?
Having your customers totally telling you how they want you to treat them so they can spend more money in your business! WOW!
5. Excite your Customers
People will no longer have cause to deal with a business that isn't innovating. Innovation brings excitement to the marketplace and customers like excitement. Take time to study the reaction of people whenever a company is about to launch a new product, service or brand, you would be thrilled at what you would discover.
Recently, when Apple Inc. announced the launch of its latest invention; iPad. There was so much excitement in the air as Apple customers couldn't wait to explore all the possibilities the new product offered.  Why do customers like innovation? The answer is very simple; we all want a little spark in our life every now and then.
Innovation gives the marketplace something exciting to talk about. And there is nothing that drives a business faster than word of mouth advertising. If you can find a way to get your customers excited enough to talk about your company as a result of the innovative things you consistently come up with, then you've got an edge over the competition. You become the pacesetter of your industry. Others will literally look up to you and can only follow your lead.
We were able to achieve this with our customers through our monthly promotions. In a bid to increase sales we decided to come up with at least one new promo for our customers every month. We literally gave them something to talk about every month.
We came up with promos such as;
"tell a friend promo",

"Buy one get one free promo",

"Heavy browsers promo",

"Early bird promo",

"weekend promo",

"Facebook promo",

"Scanning promo",

"Fill a form promo"

"Laptop promo" and so on.
The good thing about innovation is that it keeps you on your toes always. It got to a point when our customers couldn't wait for a new month before they come asking about what promo we had in store for them. And as a result of this, we couldn't afford to let them down. We constantly strived to up our game because we had set the ball rolling and there was no going back.
The mere thought of a new month meant something exciting for everyone. We simply couldn't wait to see the reaction on their faces when they start walking into the cybercafé with their mobile phones in hand reading out the SMS notification we had sent as regards a promo. It was pure excitement and it kept our competitions confused because they just couldn't tell what we were going to come up with next!
Has your business IQ increased as a result of reading this article?
Wednesday, 15 September 2010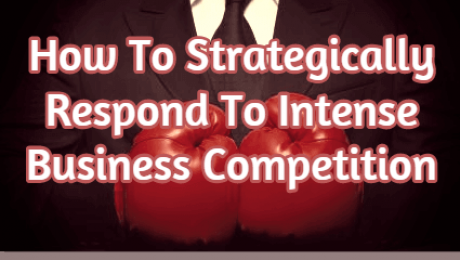 How can you remain in business despite intense competition?
By strategically responding to the intense business competition.
How you strategically respond to the competitions is the key determinant whether you'll remain in business or not!
The entrance of new competitions into an existing market can be a blessing or a curse depending on how you respond to it. In the previous post, I shared a story of how the entrance of new competitions nearly drove us out of business because we didn't choose our response carefully, we panicked and lost focus.
How To Strategically Respond To Intense Business Competition
This seemingly minor mistake in tactical planning is still costing us so much headache in the business even though we have began to take corrective measures. Choosing your response carefully after having strategically considered every alternative is the focus of this part of the article.
Don't Panic, FOCUS!
Competitions are very useful to businesses because they act as a source of feedback. Alone you might not be able to measure your strength or weaknesses objectively, but the emergence of competitions will help put your business in a better perspective.
Take it or leave it, the entrance of new competitions will either make you or break you; these are the only two options available to you. Panicking will break you as it almost did to us but focusing will make you as we later found out. The entrance of new competitions is like a raging storm that sweeps everyone along its path off their feet if they aren't standing firm or holding on to something strong and tangible.
As with every raging storm, no matter how turbulent it seems at first, there comes a period of perfect peace. This period can only be enjoyed by those who lived to see it and that would be those who held on firmly to what they believe in irrespective of external pressures. So don't panic no matter how many your competitions are; don't do anything in haste out of fear.
Rather, calm down to study the dynamics of the new competitions and let your response be born out of understanding and not fear. Until you understand their game plan, don't respond yet; focus on your business by leveraging on your areas of strength and seeking out better alternatives to manage your weaknesses.
So what was fundamentally wrong with our response to the competitions?
It wasn't a strategic response.
In our own case, we responded wrongly because we reacted early. How you respond to competitions is what really matters and not the entrance of new competitions. You see when competitions show up in your line of business it's more like a raging storm that can sweep you off your feet if you are not standing firm. It is not the time for you to panic and start making frantic moves born out of fear rather than strategic planning.
We didn't strategically respond to the intense business competition. We responded in fear. We panicked and that resulted to a reactive rather than proactive response to the competitions.
We realized this mistake only after the power company we had backed on for regular power supply to power our air conditions messed up. It's funny thinking of it now in retrospect; how could we have been so lame to have imagined a regular power supply in a country like mine (Nigeria) where irregular power supply was the norm?
In my country, the only way to ensure a regular power supply is to own a generator –an expensive, high cost of maintenance and fuel consuming machine that generates power and pollutes the environment. In our first year of business we spent over 1 million naira (almost $7000) on generator expenses alone. Imagine if such an amount of money had been ploughed back into the business.
Please don't get me wrong here; I'm not at any point suggesting that the possibility of a steady power supply in Nigeria is unattainable. My point really is this; for now such a possibility is still far from reality. It's the consciousness of this fact that made us to go as far as paying the power company extra for a dedicated commercial line which they claimed would be more regular than the residential line.
If we had been more patient and not in our panic mode, we wouldn't have spent so much on a dedicated but irregular power supply nor would we have gone ahead to buy and install four new air conditions. All the money would have been diverted into some other strategic areas in the business such as getting a bigger and better generator that would have been able to power the air conditions when we are eventually ready to buy them.
Well, it's no use crying over spilled milk. The good thing about the whole experience was the vital business lesson it taught me without which you wouldn't be reading this today. The lesson learnt is costing me and my partner a whole year without pay. Not to even mention all other non financial cost such as stress, threat from creditors, loss of sleep etc. So for the singular fact that I'm saving you several months of headache not to even mention financial loss, I think it was worth it!
The least you could do in appreciation for this free but expensive business lesson is to share this article with every naijapreneur (Nigerian Entrepreneur) you know. So don't be selfish; remember, 'there's love in sharing' and this site is all about entrepreneurs supporting entrepreneurs.
Here are a few suggestions;
Click on the Facebook Share icon on the top of the article
Click on the Facebook Like icon on the top of the article
Share your thoughts and comments below at the end of the article
Share on twitter by clicking on the Tweet icon on the top of the article
Send as an email by clicking on the Tell a friend icon at the bottom of the article
Print out a hardcopy to share by clicking on the Print icon at the bottom of the article
THANK YOU!
So are there any practical tips one can adopt in choosing a strategic response to the emergence of new competitions?
YES!

Find out in the next article, where I will be revealing 5 strategic ways to beat the competition. These were the strategic ways in which we've been able to withstand the intense competitions our business faced and still remain relevant in the marketplace. You don't wanna miss out on this and there's only ONE way to be sure you'll know when the concluding article will be ready –by subscribing to naijapreneur! below.  IT'S COMPLETELY FREE.
Thursday, 09 September 2010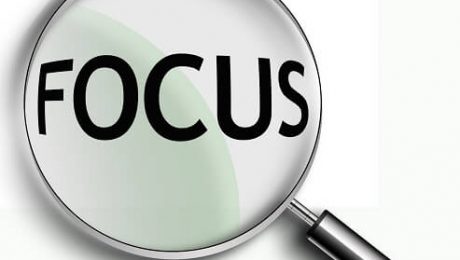 What do you do when competitors emerge in your business? Don't panic, FOCUS!
Whether you like it or not, the world of business is a very highly competitive one.  Business is a game and it takes a lot to eventually emerge as a winner. Winning however does require you find a way to remain in business irrespective of competition.
Perhaps one of the most critical factor in determining who wins or lose in the game of business is knowing what not to do in the face of intense competition. It's costing me a year without regular pay from one of the businesses I'm involved with as a partner to learn this lesson.
So, permit me to share my story.
In March 2008 my vision partner, Tolulope Oyebola and I took over the management of a defunct cybercafé. We had consulted for this cybercafé earlier in 2007, doing a total business process re-engineering including the hiring and training of new staff. That year everything seemed to work fine in the hands of the owner with us coming around from time to time to check up on things.
As it turned out after almost a year, things started going sour because the owner wasn't directly involved in the creation of the change we had handed over to them to now manage. As a result, the business towards the end of the year folded up, this time for the second time since they began operation.
This was when we got an offer from the owner to come in no longer as consultants but now as partners to resume complete management and turnaround of the business. How glad were we when this opportunity came. It was an opportunity for us to experiment all our ideas on how to build a SIGNIFICANT business. And a significant business we did build. At least several evidences showed.
For example, in the first year of our operations the business recorded the highest sales so far since it came into existence, a whopping sum of 3.9million naira! ($26,000) We also successfully initiated a first of its kind membership program for a cybercafé whereby browsers logged in with a personalized username and password of their choice.
As a result, we have the highest customer retention rate in the whole industry with close to 1700 registered customers since March 2008 when we took over. We had the largest market share as far as the immediate community where we operate from is concerned. Our goal was very simple; redefine browsing from an activity (what people do) to an event/experience (what people enjoyed).
We didn't only succeed, we became an object of envy and just as its common with any enviable performance, then came along the wannabe's –the so called copycats (competitors.)
Enter the Competition
Like a planned hostile takeover, in January 2010 a total of 9 new cybercafés sprang into existence (compared to only one at the time we took over the business) with two occupying the same business premises as we. We were about to be eaten up alive by all the new guys and so we panicked. Why? Because they didn't just stop at copying all that we did, as is synonymous with competitors, they took the game a step further.
They came with their flat screen (LCD) monitors, smaller number of systems in an air conditioned environment: talk about a total knock out! (TKO). There we were with our cathode ray tube (CRT) monitors, with more systems in a no air conditioned environment.
I mean they had copied everything from our pricing model to the software we used as a timer. The only thing they couldn't copy was our membership strategy. I guess it was more complicated and will demand more work from them. And that, my dear reader was and still is our saving grace. We never realized this until after we had panicked and reacted out of desperation in an attempt to remain competitive. What was our reaction?
We Panicked!
We went head on and bought our own air conditions. I mean we bought four air conditions all at once in the month of January alone. Paid PHCN (the electricity company) to install a new business line to ensure a regular power supply since our big generator couldn't power our four new air conditions. Mean while in our competitor's case their small generator could carry their own air condition because they didn't have as much computers as we did and they had only one air condition.
We based the whole of our winning-strategy on stable power supply believing that we would match up with them on air conditions even though we didn't get flat screen monitors. Instead of flat screen monitors, we decided to expand by taking up one more office suite in addition to the three we were previously occupying to make room for the growing demands from laptop owners.
In essence, we spent more than they probably did but still lost a part of the total market share. Why? Because we panicked and reacted out of desperation rather than being proactive. We ended up spending more but for the wrong things. We didn't think through on our decision to buy those air conditions.
Our singular strategy of constant power supply went up in smoke exactly two weeks after installation and the AC's we bought were as good as useless since we didn't have the regular power supply to operate them. So we were back to square one, only this time with more debts since we had to borrow some money from a bank to fund most of these reactive moves.
So what was fundamentally wrong with our response to the competitions?
Find out in the concluding part of this article where I will be sharing some insights on how we learnt from our mistake, how we've been able to remain in business despite the intense competition and how you too can do the same. You don't wanna miss out on this and there's only ONE way to be sure you'll know when the concluding article will be ready –by subscribing to naijapreneur!
IT'S COMPLETELY FREE. Click here to subscribe.
Watch out for part two! In the mean time, share your thoughts and comments below on how you've been coping with competition in your own line of business.
Has your business IQ increased as a result of reading this article?