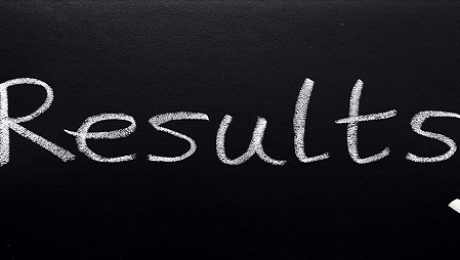 "Nothing works by itself. You have to do the work required in order to get the result desired!"

Everyone works, but do we all achieve the kind of results we really want? I don't have a problem with working; I have an issue with 'how' people work. If the process (how) of working is wrong, the outcome (result) can never be right. This series is going to focus on two simple questions;
I'm going to do all my possible best to answer these two main questions through the course of this series. At the end of it, if you didn't learn how to personally answer and relate these two questions to your private life, please ask all your friends to leave the quality life group or community and also do the same.
After all, what's the benefit of belonging to a group or community that doesn't impact your life? Quality Life is no such group or community, if you belong to such group or community; don't blame the group or community for failing to do its primary assignment–impacting its member's positively–blame yourself for deliberately wasting your time and cheating yourself.
Now, back to work!
We all know intuitively the benefits of work, hard work, or working hard. Here are some quick reminders;
"He who does not work, should not eat."
"The only place success comes before work is in the dictionary."
"Work is a vital part of life."
"Work is how bills are paid and objectives achieved."
That was the easy part, right? Over time, I have come to realize that "working", that is; the actual performance of a task, an activity or duty, is not the real problem. The real problem for the majority of people out there is not their inability to work–laziness, although this is true for some people, but rather their inability to prioritize work–focus! Too many of us spend our lives working on the wrong things first.
I work, you work, we all work, but that's not the point or key to success, fulfillment or greatness in life. The key is not the performance of the activity itself (work). The key lies in our ability to prioritize the activity and organize the performance of the activity.
Two words come into play here;
These two words are what differentiate losers from winners, success from failure. Learning to do them both will help you answer the two questions above; "on what do you work?" and "how do you work?"
Thanks for reading!
Has your business IQ increased as a result of reading this article?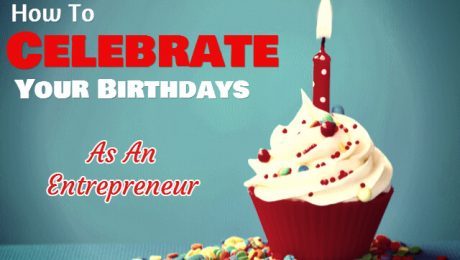 How do you celebrate your birthdays as an entrepreneur?
I marked my 26th year birthday yesterday (July 25, 2010) and I'm so sorry I couldn't invite you all to come and jolly and party with me. I'm sure you can imagine what a party of about 4,515 guests will look like?
So every year because of my inability to invite my online tribes for my birthday, I create and give away a remarkable birthday present that can be enjoyed by everyone anywhere in the world.
I learnt this philosophy from a mentor of mine, Seth Godin who uses his birthdays as a means of making a contribution with his life and gifts. This year he used his birthday to accomplish two great things; (1) He created and gave away an eBook he titled "THE INSURBODINATES" (2) He used his birthday to raise a sum of 50 thousand dollars for the provision of clean water supply for a poor village in Africa!
WOW!
We are all used to getting gifts or presents for our birthdays, while nothing might be wrong with this age long phenomenon, we can create a twist and use it to our advantage as entrepreneurs. Rather than expecting birthday gifts from others as usual (still collect when given, don't turn them down), but do much more than collect; why not create and give out birthday gifts instead? You see as an entrepreneur everything matters, even how you spend your birthdays!
Nothing must be overlooked or underutilized, every moment, every event and every action counts; nothing must be wasted. As entrepreneurs we owe a greater responsibility to the world; we are nature's instrument for creation and therefore are custodians of the needs and problems of humanity. They look unto us for the continuous provision of timely, unique and useful solutions to their existing needs and problems. We must never let them down. We are to use everything about us for the common good of all!
The idea is to have each year of your life tied to one very significant contribution you want to make in the world through the use of your life and gifts. I was chatting this morning with one of our naijapreneurs (Made in Nigeria Entrepreneurs); Tolulope Olalekan and I asked her how big was the dream she had for her interior décor company (Rubbies & Sapphire) and she began to list a few goals she had planned for her company. Then I asked when her next birthday was?
With each year of our lives as entrepreneurs we are to use it as a benchmark of how much contribution we are making. The goal could be the launch of a new product or service to your existing line of business, it could be the launch of a new branch network, it could be the diversification into an entirely new industry, it could be the donation of a particular portion of your profit to any charity of your choice, it could be sharing for FREE your products/services to members of any community you like, it could be the sponsoring of one or two students whose parents are incapable of sending to school, it could be the launch of a foundation, it could be throwing a birthday party in a motherless babies home or for the less privileged ones or even your customers!
Whatever it is you choose to do with your birthday the only condition as an entrepreneur is that it must
"MAKE A SIGNIFICANT CONTRIBUTION THAT WILL HAVE A POSITIVE LASTING IMPACT!"
The benefits of this seemingly minor act can be awesome for your journey as an entrepreneur. Top on the list is that it serves as a source of motivation and self-renewal. What do I mean? There's something about our birthdays that seems to get our juices and emotions high. We are all familiar with the excitement that comes with it. The idea is to convert all that excitement and emotions into a positive energy for creation. You would be amazed at how much difference things can seem with your birthday around the corner.
My birthday present to the world this year had been in the making since March when I first conceived the idea. Somehow it has been dragging due to one thing or the other; in fact I had to redo it all over again like three times before its final look. But guess what? As soon as my birthday drew closer and I realized I hadn't thought of my gift to the world, it suddenly hit me; "why not use this as your gift?" In summary, I got the gift finished by 3am during the early hours of my birthday!
The question is this; "what had been keeping me since March?" I hadn't found enough motivation to pull it off. But the mere thought of my birthday and the gift I had to give to the world, was enough motivation to pull it through. A wise man once said a very long time ago;
"If you've found a WHY (reason/motivation) and it's big enough, the HOW (action/passion) will emerge!"
It's your birthday after all; why not use it wisely for the common good of humanity? Rather than sitting and waiting for gifts, be the GIFT!  Make a contribution that will forever be remembered long after your birthday has gone.
This website is my 26th birthday gift to the world – www.naijapreneur.com or www.9japreneur.com
I hope it makes the difference it was created for!
Thanks for reading!
How have you used your birthdays to make the world a better place? Kindly share your thoughts and comments below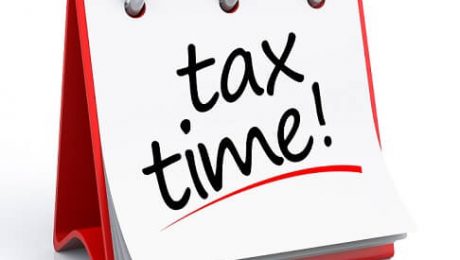 Tax season brings many challenges for most businesses. The tax law changes on a regular basis and these changes take place at local, state, and federal levels. Keeping up with tax law can be a full-time job, but you may not be able to afford to hire a tax attorney or tax consultant.
In that case, it's all up to you. You have to determine whether the items that you purchase count as valid business exemptions. Here are some things you can do to determine whether your purchase falls into this category.
One of the first things of the IRS looks to is the purpose of the item. That initial evaluation typically revolves around the general perceived purpose. For instance, freelance writers can deduct novels and movie tickets because these are seen as tools of the writing trade. But they may find themselves at an increased risk for auditing because the perceived purpose of these items is typically pleasure rather than business.
Many writers actually refrain from claiming such purchases as deductions for just for that reason. For eCommerce store owners, product samples may fall into this category as well. Luxury items may be classified as a business deduction in some eCommerce store industries, but that deduction runs the risk of being perceived as pleasure rather than business.
What the Item Will Actually Be Used For
In addition to the actual and the perceived purpose of the item, the next question is what will be item actually be used for. In some respects, this question is one of the most important. According to the IRS, it doesn't matter what the purpose of the item is if you don't use it for that.
One of the more common instances is a computer that is purchased for work. The computer itself is up to all of the industry specs, ready for shipping Australia, and it's perfect for the job. However, the business owner uses the computer for games most of the time rather than work. The actual use for games, rather than its stated purpose, will be the controlling factor in this instance.
Evaluating a Mixed Situation
In some cases, you may find yourself in a mixed situation. The work computer is one of the most common instances of a mixed situation because many eCommerce store owners and entrepreneurs use business equipment and personal equipment interchangeably throughout the day.
However, according to the IRS, electronic equipment like this must be specifically and wholly for business. Even playing Angry Birds will remove the business status on the item. In other cases, such as improvements to a home office that benefit the house as well, the deduction may be prorated according to the percentage of it that benefits the home office itself. Often times, if you have a mixed situation, you should look up the item on the IRS website to see if they have specific instructions for how you should estimate the value.
Taxes can be quite complicated to figure out, especially when you are considering business exemptions. Remember that the purpose of the item will help determine whether or not you can deduct it, though what you actually use it for will trump that. In a mixed situation, your best bet is to actually look the item up on the IRS website. However, most electronic equipment and the like must be used only for business.