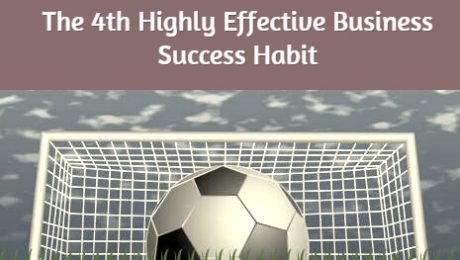 "Success begins with preparation but ends with execution"
In a previous article titled, "The 3 Highly Effective Habits of Business Success", I outlined 3 key habits necessary for preparing for business success.
The article stressed the importance of learning, thinking and planning as crucial factors in the preparation for success both in business as well as in life.
In this article however, I will be discussing the 4th highly effective habit of business success.
This concluding article is in response to the feedback I got from my readers, most especially Elise of Elisesreview blog and Brenda of Mindrecipes.
They both pointed out the need for a 4th habit of business success which as a matter of fact, I had considered including in the first article but had a rethink when I realized I had written up to 3000+ words already just explaining the first 3 highly effective habits.
Therefore, I encourage you to join me once again on this unusual journey as we explore the 4th habit that brings about business success. As always, I urge you to share your views, thoughts or questions in the comment box below this article so as to help expand the knowledge therein.
As you've just seen, this article is a derivative of the feedback gotten from those who didn't just read, but also contributed to the overall relevance of the article by leaving a comment behind. Always bear it in mind, knowledge shared, is knowledge expanded!
EXECUTION – the art of producing results!
The 4th highly effective habit of business success is execution. The great Isaac Newton once said, "All objects are at a state of rest until an external force is applied".
Meaning; without taking action, everything else remains at a standstill. Every great accomplishment either in business or in life came as a result of certain actions executed by certain people in a certain way at a particular period in time. Nothing simply just happens by itself, people make things happen by taking certain calculated actions.
This is why execution is such a critical element in the composition of highly effective habits that brings about business success. This is because in the final analysis, it's not what you know, thought, and even planned about that ultimately brings about success; rather it's the eventual actions you took that brought about the success.
So without the presence of the 4th habit of execution, business success will only remain an imagination and may never become a reality.
Why is Execution so damn important?
Preparation which involves the cultivation of 3 highly effective habits of learning, thinking and planning helps you begin the process of achieving business success, but without execution, which involves putting into action all that you've learnt, thought about and laid out in a logical plan, all you'd ever accomplish is remaining in the process but never actually achieving success.
Preparation is getting ready for the game, while execution is getting into the field and playing the game. You see, you can prepare all day long, but if you never make it to the field and actually start putting to use all the skills you've acquired from practice (preparation), your chances of succeeding are not only slim, but absolutely non-existent.
It is only execution that has the potential to deliver success. That is, the measure of your preparation is the outcome of your execution. We know how well you've prepared when we see how much you've accomplished.
Until your actions (execution) produces certain results (outcome), all your learning, thinking, and planning (preparation) is regarded as effort (activity). In other words, until your execution produces certain outcomes, all your preparation is just activity. And activity (effort) is not a yardstick for measuring success, productivity (outcome) is.
How do I mean?
Each of the 3 highly effective habits of business success; learning, thinking and planning previously discussed produces certain outcomes which increases the odds of succeeding. They indicate how close or far you are from your predetermined destination, goal or objective. For example,
the outcome of learning = knowledge (acquisition of information)
the outcome of thinking = insight (comprehension of situation)
the outcome of planning = strategy (formulation of action)
As you've probably noticed, none of these 3 outcomes of knowledge, insight and strategy clearly points to or suggests a yardstick for measuring success. They are only tools or indicators of success, they are only predicting the possibility of success occurring.
They don't in anyway produce an outcome that will clearly reveal success or not. As a result, there's need for one more habit, the habit of execution which will ultimately produce an outcome through which success can be objectively measured. Therefore,
the outcome of execution = result (valuation of success)
After all is said and done, success is measured by results. Results are the feed backs you get from execution that makes valuating success possible. Without execution which ultimately produces results, it's impossible to assess success. Making sure that your execution has the potentials to produce results is the subject matter to which we now turn.
How to Execute for RESULTS!
When it comes to executing for results, two factors are fundamentally necessary. They are;
EFFECTIVENESS – doing the

right

things
Before you begin to do what it is you need and should be doing in your business, be sure to ascertain that you are about to do the right thing(s). Often times, because of the pressure that the world of business mounts on us entrepreneurs, we tend to trade what is important for what is urgent.
We run after the good things at the expense of the right things. The irony is this; good things are not always the right things, but the right things are always good things. Therefore, never be in a rush to execute that you forget to align your actions with your predetermined objective(s).
Effectiveness is not so much about doing several things; it's concerned primarily about doing the right things. Those set of activities or actions that contribute to the overall purpose or mission of your business.
Effectiveness is about remaining true to your core. Never letting the rush to get things done, influence what is being done. Effectiveness is never relenting to ask; "are we headed in the right direction?" "How does this action impact where I am headed?" "Is it getting me closer or getting me farther?"
EFFICIENCY – doing things

right
Having made sure that you are on the right track (doing the right things), you want to be sure you're doing them right. It's not sufficient to be doing the right things if you go about doing them wrongly.
Your actions must be in alignment with your objectives (effectiveness) and those actions must be well taken (efficiency). The focus of efficiency is about managing the process of execution.
How well are you implementing your knowledge, insight and strategy? While effectiveness bothers about, on what activities are you implementing your knowledge, insight and strategy?
In the world of business, effectiveness is a leadership priority, knowing what to pursue as a business and what to overlook.Knowing what market to enter and which to stay away from. It's about picking the right battles to fight.
Efficiency on the other hand, focuses more on management, knowing what tactics to use, what formation to employ and how many soldiers are needed for every battle. To understand efficiency, you must never fail to ask this question; "how well are we being effective?" In other words, "how well are we doing the right things?"
I have written an unusual article on how to build an effective organization, avail yourself with it by clicking here;
The Leadership role of every CEO
In conclusion
The 4th highly effective habit of business success is Execution and it entails effectiveness + efficiency. This means, success is about getting desired results by doing the right things and making sure they are consistently being done in the right manner.
In other words,
Execution (actions) = effectiveness (right actions) + efficiency (taken rightly) = success (desired result)
Has your business IQ increased as a result of reading this article?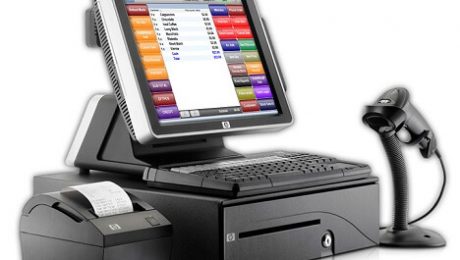 After the gates are closed on Black Friday, how many hours will you spend stuck at your cash wrap reconciling your day's receipts with your cash register tape?
Whatever answer you give, it's going to be hours too many. Beating the cash wrap blues this holiday season can boost your sales, boost your bottom line, and boost your customers shopping experience without much money or much hassle.
Modern Cash Wrap Solutions for Modern Retail
The modern retail store is more than likely a multi-channel retail outlet. Your location retail, your storefront with a physical address, can be standalone, but often can have an eCommerce portal with a platform like Shopify that can sell through Amazon, Etsy, eBay, or your own site.
Sometimes you might have a temporary retail location, maybe at a farmers market, or a pop-up retail location that is seasonal in nature. Integrating all these different channels can be difficult. The traditional cash wrap system centered on a cash register can't tell you what's going on with all your channels, or all of your locations.
Beating the cash wrap blues can take a little legwork, some learning, and effort, but the payoff is a lot of time and money saved and a value-rich customer experience for your clientele.
A scalable point-of-sale system based on tablets instead of cash registers or desktop style computers brings mobility to the sales floor and frees you and your staff from the endless reconciliation of receipts to register tape.
Taking a tablet equipped with a credit card reader that fits in the headphone jack onto the floor and to the customer bridges the information gap between location retail and Internet retail. By sending one of your staff onto the floor to provide Internet level product information to the customer, the customer experience is enriched.
Customer service can be taken to a new level by accepting payment on the floor, leaving only bagging or packaging to be done at the cash wrap area. Not only have you broken your staff free from the cash wrap, you have eliminated one of the primary annoyances of location shopping, waiting in line. By speeding the customer through the transaction and on their way with their goods a retailer can offer immediate gratification, which is something even Amazon can't deliver.
Components of the Modern Point-Of-Sale
With the increasing availability of cloud technology for storage and for software applications, small businesses can now access tools formerly reserved for those with big budgets. Inc. magazine expects that by 2020, 80 percent of small businesses will be using the cloud for their day-to-day business operations such as eCommerce, accounting, and productivity suites.
For the cost of a tablet and some additional components, you can take your store and your customers experience to a new level. For $500-$1500 you can have not only a point-of-sale, but an inventory control system that will keep your business healthy year-round.
You will need:
A tablet such as an iPad, Android, or Windows tablet plus a stand. The stand will need to swivel if you do not have a customer pole.

A receipt is required by law to accompany any transaction in most jurisdictions. Your receipt printer, depending on the make and model, can also double as a check scanner for authorizing and endorsing checks for deposit.

A cash drawer is needed to hold cash, merging copies of credit card receipts, and endorsed checks. It should be made of a sturdy, high impact tolerant material, and be manually lockable.

A credit card scanner can either be a separate piece of equipment, or a simple device that attaches to the tablet via the headphone jack or the USB port.

A barcode scanner and a barcode label printer will help reduce manual entry errors and also offer less chance for tampering with the register tape. By tying sales to barcoded inventory, you will also have a better idea of your profit margins and customer response to promotions.

You may also wish to add a wireless keyboard for entering other information.
Point-of-sale information systems can also benefit your stockroom and showroom by tackling shrinkage. According to the Houston Chronicle, businesses that implement such systems can reduce shrinkage, or in some cases even eliminate it.
In addition, experts at Microsoft state that the time saved on the repetitive tasks centered on counting and recounting inventory, and reconciling register tapes and receipts can be diverted into customer service.
When you think of all those hours that you've been spending on just those same tasks day in and day out, then counting the wages expended on those hours, you can even see your bottom line fattening up without a commensurate increase in sales volume.
You will also lose the hours that you spend with your accountant trying to explain just what happened on a given date with a given transaction. The information provided by a point-of-sale system can tie inventory to sales, sales to profit margin, and keep your cash flow and ordering practices on point.
Beat the cash wrap blues this winter and find out what you and your staff really do when you have the right information and the right equipment for the job.
Do you have what it takes to be a CEO?
What are the essential roles of Successful CEOs? A CEO in a very simple term is the leader of an organization. This title is only given to someone who is occupying the highest position in an organization and is solely responsible for the success or failure of the organization.
This means, you are a CEO because of a certain position you occupy (highest management) and certain functions you perform.
As with every position or role, whether in life or business, there are corresponding duties and functions. These duties and functions are collectively called 'responsibilities' and they are what clearly separates one position from the other.
Positions are created in order to define and assign certain duties and functions to them. Without functions and duties, positions and roles are useless. A position is determined by its functions.
Being a CEO therefore requires you to carry out certain functions and duties attributed to the position you occupy. Being in that position confers certain responsibilities on you. Success or failure is measured by how well these duties and functions (responsibilities) are carried out. A successful CEO is the individual who performs these required duties and functions exceptionally well.
However, I have realized, especially in our country Nigeria that a lot of people are occupying positions they know nothing about. They simply go about with the "position myth" believing that once they are in the forefront, success is usually attainable. But history has shown time after time that this is not so. Among the many things this article hopes to achieve, first on the list is making you the reader perfectly understand this fact;
"Being a CEO is not about occupying a position (top management) but about performing certain functions and duties (responsibilities)".
Positions don't necessarily guarantee success, only functions can. Why?  Because where you are (position) is determined by what you do (functions). The moment you stop doing what you ought to be doing, no matter how high above you are, you will ultimately lose that position. It's only by function that a position is retained.
 The 3 Essential Roles Of Successful CEOs
The role of a CEO is a 3-dimensional one involving three major responsibilities. So just as everybody else in your company, you as the boss also have certain key roles in which you have to function. Below is an overview of your work description as a CEO. The whole idea of being your own boss is about to go sour if you are not prepared to do the work that comes with the title.
| | |
| --- | --- |
| THE ROLES OF A CEO | CORRESPONDING RESPONSIBILITIES |
| Leadership | Making the organization Effective –capable of doing the RIGHT things |
| Management | Making the organization Efficient –capable of doing things RIGHT |
| Entrepreneurship | Making the organization Innovative –capable of doing NEW things |
As you can now see, a CEO is a 3-in-1 person functioning as a Leader, Manager and Entrepreneur respectively. So what does it take to successfully carry out these 3 essential roles as CEOs?
That is a subject for another day; this is just an introduction. Watch out for the part two as this is going to be a series and you need to stay tuned by signing up here! Once you've signed up, you are guaranteed to never miss any of our articles because they get delivered straight into your email. SIGN UP TODAY TO GET THE LATEST ARTICLES BY MAIL!
Thanks for reading!