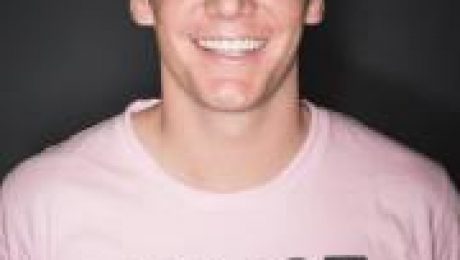 Welcome to another edition of the Unusual Entrepreneur Interviews and today I've got another unusual entrepreneur on the hot seat. His name is Dane Maxwell.  He is the 29 years old founder of the Foundation, a bad ass tribe of unusual entrepreneurs building lucrative software companies from scratch with no idea, no market knowledge, no coding skills or capital. If you don't believe this, here's a case study from one of his protégés, Sam Owens!
I am so fascinated by Dane's approach to business, totally unusual. He is challenging the usual way of starting up a business; going into a business you are passionate about and having the required skills and experience to pull it off.  Dane doesn't go about business from this approach, rather he begins with finding a problem, then going out to build a software solution regardless of whether he has the skills and experience to pull it off or not!
According to him, don't be passionate about the business or the idea; rather be passionate about the process of solving people's problems. This is a must read interview. I am completely blown away by his approach and so happy to have him here to share this unusual approach to business with you!
If you are just joining us for the first time, this is the unusual entrepreneur interview series. It is a parade of unusual entrepreneurs who are changing the world and profiting from purpose. Profiting from purpose by changing the world isn't an impossible dream as many tend to think of it, but a realistic one as many unusual entrepreneurs have extraordinarily proven. Click here to read more unusual entrepreneur interviews.
Take it away Dane!
Interview Questions Part One
ENTREPRENEURSHIP – Awakening the Spirit of business
1.       Can you please tell us a little about yourself and your business? What do you do?
I'm an Iowa native entrepreneur living in Boulder Colorado right now. I create companies out of thin air without any idea what to build, limited cash, and zero expertise in an industry. I've built 6 software as service products for the real estate space. I built the first one without spending any money on development, and I didn't come up with the idea either. I like SaaS because I think it is the most superior business model online. It's high profit margins, at least 50% if you run it correctly, and the lifetime value of a customer exceeds any other model I've seen personally. It's also the easiest to enter, because people are scared to enter it. But it's really a simple business to run too.
How do you do it?,
I pick markets I know nothing about, like real estate, and I start asking questions in them. I ask "What is the most important activity in your business?" and then follow it up with "Do you have any pain associated with that activity?" And I get a stream of profitable ideas to start creating products for. Once the idea is in writing, I go and find an expert to build it for me. Instead of paying the expert I give them 10% of the revenue for the life of the product. I show them the marketing plan and the money potential and they are signed on.
Why do you do it and who do you do it for?
I do this because it's the most fun I've ever had in my life with business. The potential when you run this kind of business model is limitless.
2. How would you describe your entrepreneurial journey into the world of business?
I started by reading Perry Marshall, Gary Halbert, Jay Abraham, and Dan Kennedy. After about a year of reading these guys I learned how to really create a business from thin air in about 6 months.
Were there any key incidents or life changing events that inspired your decision to become an entrepreneur?
Reading Rich Dad Poor Dad is what taught me the importance of being an entrepreneur. I want to make money while I sleep. I don't want my income to be limited by my time. I also lost $12,000 after flipping websites for 6 months, and was forced to move back into my parent's basement. It was the pain of this that caused me to snap and learn how to create businesses without any money, because I had none.
When you started out in business, what specific idea, purpose or vision was your key driving force?
Reading Rich Dad Poor Dad, and working at my uncle's real estate company I got to see the pain and started solving problems. Now I just go into cold markets and ask a few questions to identify that pain.
What is your take on the general notion that entrepreneurs should build a business around what they naturally love to do?
I think this can be a flaw that prevents people from getting started. I advise people to become passionate about solving problems, and become passionate about the process of building the business. I'm not particularly passionate about real estate or any specific business in particular, but I am incredibly passionate about solving problems.
When I advise entrepreneurs to start companies, I encourage SaaS or a business that has these 4 principles.
1. Automated sales
2. Re-curring revenue
3. No accounts receivable
4. Selling tools and shovels instead of digging for gold
These are the kinds of businesses that give freedom. Instead of trying to find your passion and start a business, just become passionate about the process.
What is your personal life mission as an entrepreneur?
Ralph Waldo Emerson has a quote that says something along the lines of "If at least one person can breath easier because you exist, then you have mattered." My goal is to create as many entrepreneurs as possible. Right now the goal with our current business is to create 20 new software companies. We take people with no skills, but just a burning desire, and turn them into entrepreneurs. My goal is to create as many as possible. And in the next year, that includes 20 new companies from thin air.
That is; what contributions do you want to make with your life or what would you like to be remembered for as an entrepreneur through the businesses you create when you die?
That people were able to breathe easier because I existed. I want to know that I have mattered. I want people to see the abundance of Joy they have internally when they live life from a set of empowered beliefs.
What would you describe as the purpose of entrepreneurship? That is; what role do entrepreneurs play in the world?
I don't really care about business per say. It's the process of entrepreneurship that excites me. We believe that entrepreneurship is the greatest vehicle for personal growth, self discovery, and impact on the world.
Interview Questions

Part Two
STRATEGY – The unusual execution of business best practices
7. How do you identify business opportunities and what metrics do you use to measure their viability?
I identify business opportunities by Finding The Pain in different markets. I ask questions like "What is the most important activity in your business?" and… "Do you have any pain associated with that activity?" But my questions are not limited to those… I ask all kinds of questions like "What problems cost you the most money in your business?" … or "What is the most painful part of your day?"
I actually have about 15 questions I use as go to's for Finding The Pain. Remember it's all about finding the pain. To measure viability and reduce risk: I will collect money in advance before a product exists from customers. They get a discount, and are usually excited to be involved in the process of the product creation.
Do you have mentors, business coach or external consultants that you work closely with to grow yourself and your business? If yes, to what extent would you describe their impact on your business? If no, are there any particular reasons?
Mentors are perspective expanders. When I wanted to charge $50 a month for my first product RecruitingNinja.com … my first mentor told me to double my prices… So I did to $100. No one blinked when I told them $100. Then I had another mentor tell me to double my prices again to $200, so I did. Mentors have quadrupled my income. By quadrupling my perspective.
How do you strategically use your time as an entrepreneur? What key activities would you recommend entrepreneurs use their time for?
The first hour of every morning is revenue generation. It's not Facebook, email, or anything else "reactive" … the first hour is all pro-active marketing to generate revenue. Things like scheduling and running webinars, sending out email blasts, or creating new ads to run online on different sites to drive traffic.
How do you generate profitable customers for your business? What unusual approaches do you adopt for marketing your products/services?
We provide world class service and get referrals. Right now our specialty is Google PPC and Facebook. We run ads for "real estate transaction management" and drive traffic to PaperlessPipeline. We are able to acquire customers at 5% of their lifetime value. It's a cash cow because we are ninja's at traffic generation and conversion. These are concepts I teach in TheFoundation.io
11. Many entrepreneurs complain about not succeeding in business due to lack of adequate funding, what is your take on this matter and how do you cope with funding issues in your business?
Money is readily available to those who are adding value in the world. If you have lack of money, it is a lack in resourcefulness within your mindset. We believe excuses about money are really a lack of desire… the entrepreneur doesn't want it bad enough. If they did. If their life depended on finding money. They could do it. When I started my first product, RecruitingNinja.com, it took $3000 to build. I had $100 in my bank account. So I went to my first customer and asked them to fund the entire development in exchange for a lifetime license. Now… this is just a tactic, and there are a million tactics to get money when you don't have any. What's more important is the underlying belief and mindset that you can create money from thin air when you are providing value. This is all taught in depth at TheFoundation.io
When starting out a new business, who are the likely possible partners or professional service providers you would recommend every entrepreneur work with?
The most important partner is your potential customer. They should be your advisory board and funding source. Period. Advisors are nice… but they won't be using your product. Talk with the people who will be using your product.
The pricing of products/services is always an issue for entrepreneurs, what unusual approach do you take when it comes to pricing?
We do a number of approaches, here is one. Pricing is really a simple process. But it can be an art form. First… create price anchors for your product, and then charge 10% of the value you provide. In the case of RecruitingNinja, a recruited real estate agent is worth $10,000 a year to a broker. 2 agents would be $20,000. So I charged $2400 per year for a wordpress type CMS customized to real estate offices. It was a cash cow, and brokers loved it, because they were happy with a 20X ROI. With 2 recruited agents in a year, the product provided 10x the value they paid. Price anchors can be created around anything. If you don't have a hard price you can do 10% of… and if your product is $100 a month, just say it's the price of a cup of coffee per day. Do a quick search on "price anchors" to see plenty of examples here. Again, this is all taught in TheFoundation.io
Interview Questions Part Three
MISCELLANEOUS – Resourceful Recommendations, tools, books, and ideas for unusual entrepreneurs
 

Since you became an entrepreneur – someone who solves problems for people profitably; what has been your most outstanding accomplishments in the context of business?
We've created 5 new companies from thin air in the last year from everyday average people at TheFoundation.io … it's remarkable. A kid from New Zealand is building a million dollar business because of our unique teaching style. Taking my framework and letting other people use it has been amazing.
What would you describe as your major setbacks and what lessons did you pick from them?
Losing $12,000 by trying to purchase a website for sale. I create businesses now instead of buying them.
Where there any particular questions you expected me to ask that is beneficial to entrepreneurs and I didn't? Kindly share with us such questions and their relevant answers here.
No you asked amazing questions man. Very grateful to share this message with your audience.
Your Turn
 What more would you like to know about the Unusual Dane Maxwell? You can ask him further questions below in the comment section and I will be sure that you will get an answer directly from him.
Also, what did you learn from this unusual entrepreneur? What lessons, what philosophy of his strike you the most? What ideas, insights or tips are you going to immediately apply to your business as a result of reading this interview?
Dane has shared his unusual story with you, now is time to hear from you. Can't wait to hear what you have to say!