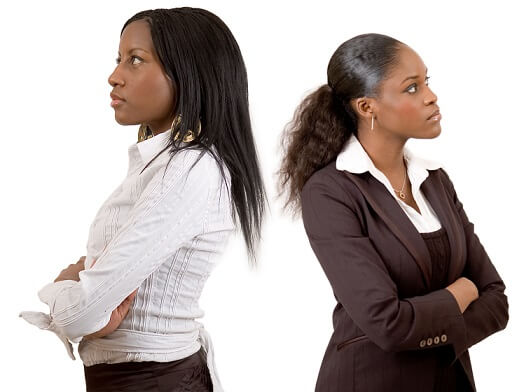 I have always been fascinated by greatness; that special realm of human existence where achievement blends with fulfillment and creativity aligns with purpose. I strongly believe besides greatness, nothing else accounts for a life well spent. Greatness is the summit of life on earth!
The pursuit of greatness in the realm of business is what inspired me to create this blog; naijapreneur –to help as many unusual entrepreneurs as possible build businesses that MATTER, change the world, and profit from purpose. It is the basis of all that I write about and the glue that binds us as a community of unusual entrepreneurs.
The pursuit of greatness in the realm of business is not a quest for the meek; it is a mission for the strong. In the end, it is more about the kind of life you want to live and the kind of business that you want to build as an expression of the kind of life you've chosen to live.
But how is GREATNESS achieved; by CHANCE [Luck] or by CHOICE [Work]?
The critical question is NOT whether you will have luck [CHANCE], but what you DO with the luck that you get [CHOICE].
                – Jim Colins, author of 'Great by choice'
GREATNESS is NOT by CHANCE -luck!
GREATNESS is by CHOICE –work!
Embracing The Long Walk
Every entrepreneur would love to see their business grow and become a success story overnight. Don't know about you, but I seriously nurture this thought sometimes even though I know it's contrary to reality.
Great companies that are often the admiration of budding entrepreneurs in their early years also wished they could attain greatness overnight. But neither of them did!
Facebook didn't become a success story overnight; it endured a long walk to the top.
Apple didn't become a global brand overnight; it had its own share of uncertainty, doubt and fear common to every growing company.
And so did other great companies like Nike, Sony, Intel, Microsoft, Disney, Boeing, Ford, Wal-Mart, McDonalds, etc.
The journey to greatness in business as well as in life is a long, hard, and scary one. You will often encounter several challenging moments that you ultimately have to confront and overcome. There is no way around it; business is a marathon and not a sprint race!
Greatness Is A Choice
It is true that every business has a financial objective; profitability –an economic engine. But also true is the fact that every business has a personal objective; legacy –an emotional engine. The economic engine [profitability] keeps the business going; the emotional engine [legacy] keeps you the entrepreneur going.
Profitability is the money you make through your business. Legacy is the impact you make through your business.  Profitability helps your business to thrive. Legacy helps your business to be great. Profitability helps you make a living, which is good. Legacy helps you make a life, which is great!
Many businesses exist with only one objective; profitability and by so doing, they limit their potentials for greatness. These are companies founded by average entrepreneurs who go into business to do the usual –make money.
But only a few businesses exists with both objectives; profitability + legacy and by so doing, they increase their potentials for greatness. These are companies founded by unusual entrepreneurs who go into business to do the unusual –make a difference.
The pursuit of greatness in the realm of business is the ability to create a balance between profitability and legacy.
How Do You Achieve This Critical Balance?
To answer this question, I will quote Corbett Barr, the unusual founder of ThinkTraffic.
GOING ALL IN!

When you're all-in on what you do, people notice. When you care about what you're making so much, you bring fresh insight and dedication, and that shines through for your customers to see. There's something attractive about unrestrained dedication, and people notice, join in and help promote what you're doing.

Going all-in isn't about some short-term result, it's about dedicating yourself to a cause or group of people for the long term or maybe the rest of your life. When you're driven by a cause you believe in, a story that's bigger than the failure/success of your product, when you tap into something that MATTERS, people respond.

If people aren't responding to your work, examine your dedication first. You're not just launching a product; you're at the head of a movement. Serving a target audience with everything you have and helping them defeat their dragons ends up being the best sales tactic of all. There's no substitute for being all in!
Conclusion
In every sphere of life; business, politics, sports, religion, family, academics, military, etc. The question of GREATNESS is never found wanting.
Be it a great life, a great company, a great school, a great hospital, a great sports team, a great church, a great country, a great military unit, a great charity organization, a great musician; each has its own definition of results, defined by its core purpose. Yet the question of what it takes to be GREAT amidst unlimited challenges faces them all.
In the end, ONE truth prevails; GREATNESS is not a business, personal, or philosophical quest; it's a HUMAN quest!